At Fortis, we recognize your determination and commitment to solve big challenges, answer complex questions and achieve breakthroughs that ultimately make a difference in the lives of people around the world. We're honored to have our antibodies be part of these discovery workflows.
To celebrate your remarkable contributions, we're giving away free t-shirts to celebrate your noteworthy contributions. Consider it a token of our appreciation for those long days, nights and sometimes weekends at the lab bench, for little victories and big breakthroughs.
Simply complete the form below and a representative will contact you.
While you wait for your superhero t-shirt to arrive, be sure to explore our portfolio of high quality, validated monoclonal and polyclonal antibodies and ELISA kits.
Why choose Bethyl Antibodies? We manufacture all our antibodies in-house and that ensures you get unmatched quality, a supply chain you can depend upon and the results you expect.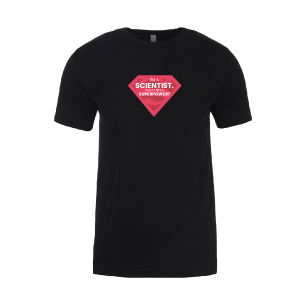 Thank you again for your dedication and leading the way towards better health.