Targeting Both T and NK Cells via TIGIT
Immune checkpoints play a central role in regulating the magnitude and duration of an immune response. When functioning properly, immune checkpoints ensure appropriate response to insults such as infection or malignancy, while also preventing harm to the host from excessive immune reaction. Importantly, dysregulation of immune checkpoints by malignant cells can promote their growth and expansion.1
Given the ability of malignant cells to manipulate immune checkpoints, anti-cancer immunotherapy seeks to reverse these aberrations and instead enhance immune activity against malignant cells.2 Immune checkpoint anti-cancer therapy is an area of active drug development. Cytotoxic T lymphocyte-associated molecule-4 (CTLA-4), programmed cell death receptor-1 (PD-1), and programmed cell death ligand-1 (PD-L1) are the most widely studied checkpoints to date.3 Unfortunately, the Food and Drug Administration-approved inhibitors that target these immune checkpoints are therapeutically effective in only a fraction of patients with cancer. Furthermore, even when response is achieved, development of resistance to these agents is common.4 As such, there is considerable interest in developing novel immune checkpoint therapies.
T cell immunoglobulin and ITIM domain (TIGIT), also known as WUCAM, Vstm3, and VSIG9, is one such target.5 TIGIT is expressed by both T cells and natural killer (NK) cells.5 Its expression is weak on naïve cells, but is rapidly induced by antigenic challenge or inflammatory stimulus,5 with high expression on tumor infiltrating lymphocytes (TILs).6 TIGIT expression is associated with T cell exhaustion, direct immunosuppression of NK cells, release of the immunoregulatory cytokines, and tumor progression.5,7,8
Preclinical studies have demonstrated dual targeting of TIGIT and PD-1 to produce synergistic immune activation.9 This synergy may be at least partially explained in that in contrast to CTLA-4, PD-1, and PD-L1, TIGIT inhibits immune responses meditated by both T cells and NK cells.8 The differential expression and action of the various immune checkpoints highlights their non-redundant, independent functions. Another feature of TIGIT which makes it an attractive target for immune checkpoint therapy is its high expression on TILs, but low expression in the periphery.5 Thus, targeting TIGIT can focus the immune response directly toward the target tumor while limiting systemic autoimmune reactions.
A better understanding of TIGITs localization, mechanism of action, and role in the cancer immunity cycle will inform the development of new anti-cancer immunotherapies. Greater understanding of TIGIT's function will also allow for design of complementary or synergistic combination therapies. TIGIT may be key in addressing the challenges of immune-associated toxicity, treatment resistance, and limited clinical utility of currently approved cancer immunotherapies. Results from clinical trials of anti-TIGIT antibodies are not yet available, but multiple trials are currently recruiting.10,11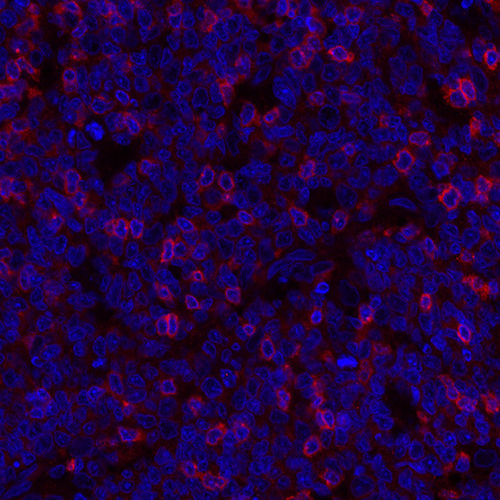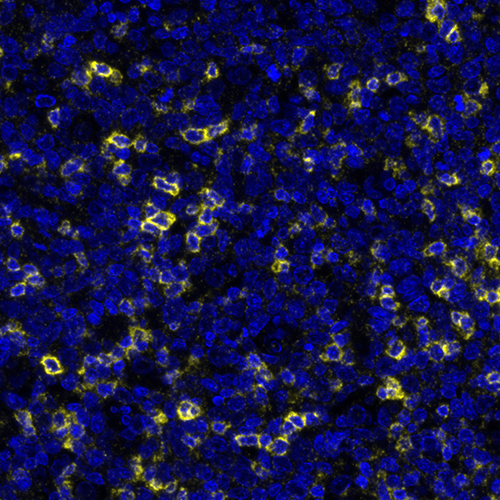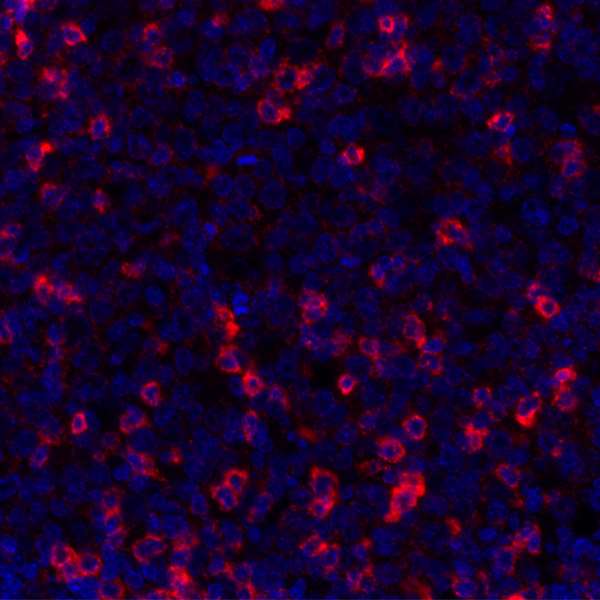 Highlighted TIGIT signal transduction pathways, related immunotherapy checkpoints and cell types involved in the immune-tumor microenvironment:
| Marker | Significance | Bethyl Catalogue # |
| --- | --- | --- |
| TIGIT | Immune checkpointi,ii | A700-047 |
| DNAM-1/CD226 | TIGIT ligand, T-cell cytotoxic activationxiv, iii | A700-063 |
| PVR/CD155 | TIGIT ligand, T-cell cytotoxic repressionxiv,iv | A700-074 |
| CD96 | TIGIT regulation analogous to CD28/CTLA-4 mechanismv | A700-065 |
| TIM-3 | Influencing and alternate checkpointvi | A700-033 |
| CEACAM1/5 | Cytotoxic activating ligand for TIM-3xix | A700-032 |
| PD-1 | Influencing and alternate checkpointxiv,vii,viii | A700-076 |
| PDL-1 | Influencing and alternate checkpointxiv,ix,x,xxi | A700-020 |
| VISTA | Influencing and alternate checkpointxiv | A700-035 |
| LAG3 | Influencing and alternate checkpointxiv | A700-027 |
| FOXP3 | Regulator of TIGIT expression and activityxx,x | A700-034 |
| Granzyme | Mediator of T-cell apoptosisxi | A700-022 |
References
1. Pardoll DM. 2012. The blockade of immune checkpoints in cancer immunotherapy. Mar;12(4):252-64.
2. Sharma P, Allison JP. 2015. Immune checkpoint targeting in cancer therapy: toward combination strategies with curative potential. Cell. Apr;161:205-14.
3. Postow MA, Callahan MK, Wolchok JD. 2015. Immune checkpoint blockade in cancer therapy. J Clin Oncol. Jun;33(17):1974-82.
4. Sharma P, Hu-Lieskovan S, Wargo JA, et al. 2017. Primary, adaptive, and acquired resistance to cancer immunotherapy. Cell. Feb;168:707-23.
5. Manieri NA, Chiang EY, Grogan JL. 2017. TIGIT: a key inhibitor of the cancer immunity cycle. Trends Immunol. Jan;38(1):20-8.
6. Chauvin JM, Pagliano O, Fourcade J, et al. 2015. TIGIT and PD-1 impair tumor antigen-specific CD8⁺ T cells in melanoma patients. J Clin Invest. May;125(5):2046-58.
7. Marin-Acevedo JA, Dholaria B, Soyano AE, et al. 2018. Next generation of immune checkpoint therapy in cancer: new developments and challenges. J Hematol Oncol. Mar;11(1):39.
8. Zhang Q, Bi J, Zheng X, et al. 2018. Blockade of the checkpoint receptor TIGIT prevents NK cell exhaustion and elicits potent anti-tumor immunity. Nat Immunol. Jun;19:723-32.
9. Anderson AC, Joller N, Kuchroo VK. 2016. Lag-3, Tim-3, and TIGIT: co-inhibitory receptors with specialized functions in immune regulation. Immunity. May;44(5):989-1004.
10. Clinicaltrials.gov [Internet]. Bethesda, MD: National Library of Medicine (US). Accessed 2018 September 20. Available from: https://clinicaltrials.gov/ct2/show/NCT03119428.
11. Clinicaltrials.gov [Internet]. Bethesda, MD: National Library of Medicine (US). Accessed 2018 September 20. Available from: https://clinicaltrials.gov/ct2/show/NCT03563716.