Bringing the Tumor Microenvironment into Focus
Multiplex immunohistochemistry-immunofluorescence (mIF) panel development enables simultaneous detection of multiple proteins of interest within a single sample, advantageous in analysis of limited tissue such as tumor biopsy. Although it is a powerful technique, a 7-color mIF for basic or clinical research can take ≥8 weeks to develop. This white paper to presents a simplified approach to 7-color mIF panel development for studying the tumor microenvironment.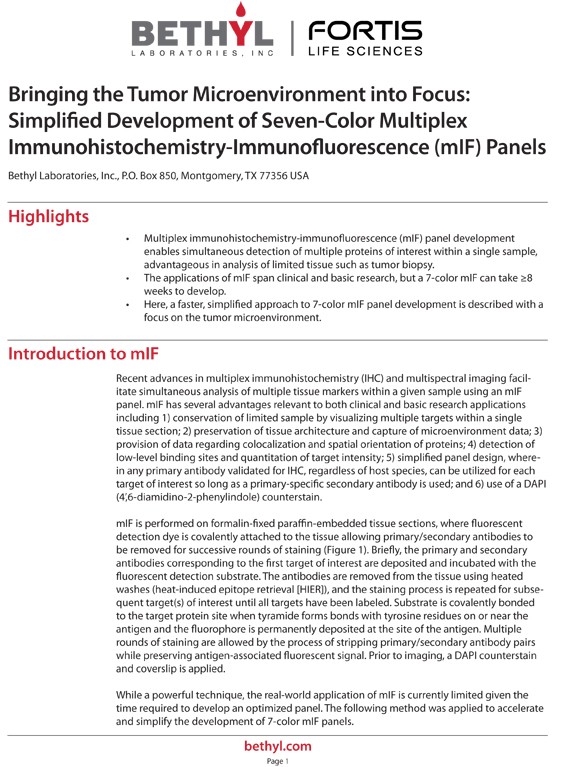 To access the download, please fill out this short form.