Antibodies for Immuno-Oncology
Immuno-oncology has transformed how we treat many cancer types and provided hope for patients who receive advanced disease diagnoses. Unlike traditional cancer therapies that target tumor cells, immunotherapies stimulate the body's immune system to eradicate tumor cells. Characterizing the types of immune cells present in the tumor microenvironment and profiling novel immune checkpoints are critical to advancing the field and developing novel immune therapies.
Browse an extensive catalog of rigorously validated recombinant antibodies for identifying immune-cell and tumor markers, T-cell markers, and immune checkpoints. Fortis Life Sciences antibodies are manufactured on-site and guaranteed to work in the intended application, including multiplex assay platforms.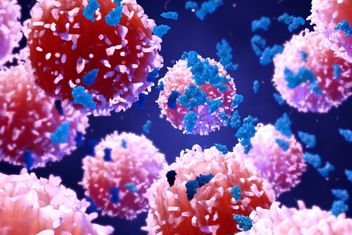 95% of orders delivered in 24 hours