System.Dynamic.ExpandoObject
{"mainImage":{"src":"//cdn-tp1.mozu.com/31165-51694/cms/51694/files/3128b691-aae4-44eb-8e37-a9d482bec2d2","imageLabel":null,"altText":"Detection of human CDK7 by western blot.","imageUrl":"//cdn-tp1.mozu.com/31165-51694/cms/51694/files/3128b691-aae4-44eb-8e37-a9d482bec2d2","cmsId":"3128b691-aae4-44eb-8e37-a9d482bec2d2","videoUrl":null,"mediaType":null,"sequence":1,"productImageGroupId":"default"},"url":"/rabbit-anti-cdk7-recombinant-monoclonal-antibody-bl-80-5d4/p/BETHYL-A700-006","hasPriceRange":true,"content":{"productImages":[{"src":"//cdn-tp1.mozu.com/31165-51694/cms/51694/files/3128b691-aae4-44eb-8e37-a9d482bec2d2","imageLabel":null,"altText":"Detection of human CDK7 by western blot.","imageUrl":"//cdn-tp1.mozu.com/31165-51694/cms/51694/files/3128b691-aae4-44eb-8e37-a9d482bec2d2","cmsId":"3128b691-aae4-44eb-8e37-a9d482bec2d2","videoUrl":null,"mediaType":null,"sequence":1,"productImageGroupId":"default"}],"productName":"Rabbit anti-CDK7 Recombinant Monoclonal Antibody [BL-80-5D4]","metaTagTitle":"Rabbit anti-CDK7 Recombinant Monoclonal Antibody [BL-80-5D4]","metaTagDescription":"","seoFriendlyUrl":"rabbit-anti-cdk7-recombinant-monoclonal-antibody-bl-80-5d4"},"categories":[{"url":"/primary-antibodies/c/13","categoryId":13,"content":{"categoryImages":[],"name":"Primary Antibodies","description":"","pageTitle":"","metaTagTitle":"Buy Primary Antibodies","metaTagDescription":"Browse our complete range of validated secondary antibodies available for purchase. Filter through antibodies by target, application, host and more","metaTagKeywords":"","slug":"primary-antibodies"},"childrenCategories":[],"parentCategoryId":12,"sequence":1,"isDisplayed":true,"categoryCode":"primary-antibodies","count":0},{"url":"/recombinant-monoclonal-antibodies/c/15","categoryId":15,"content":{"categoryImages":[],"name":"Recombinant Monoclonal Antibodies","description":"","pageTitle":"","metaTagTitle":"Buy Recombinant Monoclonal Antibodies","metaTagDescription":"Browse our complete range of validated recombinant monoclonal antibodies available for purchase. Filter through antibodies by target, application, host and more","metaTagKeywords":"","slug":"recombinant-monoclonal-antibodies"},"childrenCategories":[],"parentCategoryId":12,"sequence":3,"isDisplayed":true,"categoryCode":"rmabs","count":0},{"url":"/trial-size-antibodies/c/17","categoryId":17,"content":{"categoryImages":[],"name":"Trial Size Antibodies","description":"","pageTitle":"","metaTagTitle":"Buy Trial Size Antibodies","metaTagDescription":"Browse our complete range of validated trial size antibodies available for purchase. Filter through primary antibodies by target, application, host and more","metaTagKeywords":"","slug":"trial-size-antibodies"},"childrenCategories":[],"parentCategoryId":12,"sequence":5,"isDisplayed":true,"categoryCode":"trial-size","count":0},{"url":"/cardiovascular/c/27","categoryId":27,"content":{"categoryImages":[],"name":"Cardiovascular","description":"","pageTitle":"","metaTagTitle":"Buy Antibodies for Cardiovascular Disease Research","metaTagDescription":"Fortis Life Sciences Cardiovascular profile consists of more than 5,300 antibodies which are manufactured on-site by our team of scientists","metaTagKeywords":"","slug":"cardiovascular"},"childrenCategories":[],"parentCategoryId":26,"sequence":1,"isDisplayed":true,"categoryCode":"cardiovascular","count":0},{"url":"/immuno-oncology/c/28","categoryId":28,"content":{"categoryImages":[],"name":"Immuno-Oncology","description":"","pageTitle":"","metaTagTitle":"Buy Antibodies for Immuno-Oncology Research","metaTagDescription":"Browse an extensive catalog of rigorously validated recombinant antibodies for identifying immune-cell and tumor markers, T-cell markers, and immune checkpoints","metaTagKeywords":"","slug":"immuno-oncology"},"childrenCategories":[],"parentCategoryId":26,"sequence":2,"isDisplayed":true,"categoryCode":"immuno-oncology","count":0},{"url":"/immunology/c/29","categoryId":29,"content":{"categoryImages":[],"name":"Immunology","description":"","pageTitle":"","metaTagTitle":"Buy Antibodies for Immunology Research","metaTagDescription":"Fortis Life Sciences immunology profile consists of more than 4,600 antibodies which are manufactured on-site by our team of scientists","metaTagKeywords":"","slug":"immunology"},"childrenCategories":[],"parentCategoryId":26,"sequence":3,"isDisplayed":true,"categoryCode":"immunology","count":0},{"url":"/oncology/c/31","categoryId":31,"content":{"categoryImages":[],"name":"Oncology","description":"","pageTitle":"","metaTagTitle":"Buy Antibodies for Oncology Research","metaTagDescription":"Browse an extensive catalog of rigorously validated recombinant antibodies for identifying immune-cell and tumor markers, T-cell markers and immune checkpoints","metaTagKeywords":"","slug":"oncology"},"childrenCategories":[],"parentCategoryId":26,"sequence":5,"isDisplayed":true,"categoryCode":"oncology","count":0},{"url":"/signal-transduction/c/33","categoryId":33,"content":{"categoryImages":[],"name":"Signal Transduction","description":"","pageTitle":"","metaTagTitle":"Buy Antibodies for Signal Transduction Research","metaTagDescription":"Browse through our range of validated signal transduction antibodies to find suitable products for your research application","metaTagKeywords":"","slug":"signal-transduction"},"childrenCategories":[],"parentCategoryId":26,"sequence":7,"isDisplayed":true,"categoryCode":"signal-transduction","count":0}],"priceRange":{"lower":{"onSale":false,"price":118.0,"priceType":"List","catalogListPrice":118.0,"effectivePricelistCode":"BETHYL","priceListEntryCode":"BETHYL","priceListEntryMode":"Simple"},"upper":{"onSale":false,"price":284.0,"priceType":"List","catalogListPrice":284.0,"effectivePricelistCode":"BETHYL","priceListEntryCode":"BETHYL","priceListEntryMode":"Simple"}},"volumePriceBands":[],"productCode":"BETHYL-A700-006","productSequence":210,"productUsage":"Configurable","fulfillmentTypesSupported":["DirectShip"],"goodsType":"Physical","bundledProducts":[],"purchasableState":{"isPurchasable":false,"messages":[{"severity":"Info","source":"ConfigurableProduct","message":"Not done configuring","validationType":"IncompleteProductConfiguration"}]},"isActive":true,"publishState":"Live","availableShippingDiscounts":[],"productType":"Antibody-Configurable","productTypeId":3,"isTaxable":true,"pricingBehavior":{"discountsRestricted":false,"discountsRestrictedStartDate":null,"discountsRestrictedEndDate":null},"inventoryInfo":{"manageStock":true,"outOfStockBehavior":"AllowBackOrder","onlineLocationCode":"51694"},"createDate":"2021-10-13T15:54:51.2364Z","updateDate":"2022-01-13T07:01:41.9505Z","dateFirstAvailableInCatalog":"2021-01-01T00:00:00Z","daysAvailableInCatalog":380,"upCs":[],"mfgPartNumber":"[{\u0022productCode\u0022:\u0022A700-006\u0022,\u0022priority\u0022:1},{\u0022productCode\u0022:\u0022A700-006-T\u0022,\u0022priority\u0022:2}]","mfgPartNumbers":[],"measurements":{"packageWeight":{"unit":"lbs","value":1.0}},"properties":[{"attributeFQN":"tenant~product-type","isHidden":false,"isMultiValue":false,"attributeDetail":{"valueType":"Predefined","inputType":"List","dataType":"String","usageType":"Property","dataTypeSequence":58,"name":"Product Type","description":"","searchableInStorefront":true,"searchDisplayValue":true,"allowFilteringAndSortingInStorefront":true,"customWeightInStorefrontSearch":false},"values":[{"value":"Antibody","stringValue":"Antibody"}],"propertyType":"StandardProperty"},{"attributeFQN":"tenant~brand","isHidden":false,"isMultiValue":false,"attributeDetail":{"valueType":"Predefined","inputType":"List","dataType":"String","usageType":"Property","dataTypeSequence":46,"name":"Brand","description":"","searchableInStorefront":true,"searchDisplayValue":true,"allowFilteringAndSortingInStorefront":true,"customWeightInStorefrontSearch":false},"values":[{"value":"Bethyl Laboratories®","stringValue":"Bethyl Laboratories®"}],"propertyType":"StandardProperty"},{"attributeFQN":"tenant~antigen-species","isHidden":false,"isMultiValue":false,"attributeDetail":{"valueType":"Predefined","inputType":"List","dataType":"String","usageType":"Property","dataTypeSequence":29,"name":"Antigen Species","description":"","searchDisplayValue":true,"allowFilteringAndSortingInStorefront":true,"customWeightInStorefrontSearch":false},"values":[{"value":"Human","stringValue":"Human"}],"propertyType":"StandardProperty"},{"attributeFQN":"tenant~clone","isHidden":false,"isMultiValue":false,"attributeDetail":{"valueType":"AdminEntered","inputType":"TextBox","dataType":"String","usageType":"Property","dataTypeSequence":20,"name":"Clone","description":"","searchDisplayValue":true,"allowFilteringAndSortingInStorefront":true,"customWeightInStorefrontSearch":false},"values":[{"value":"BL-80-5D4","stringValue":"BL-80-5D4"}],"propertyType":"StandardProperty"},{"attributeFQN":"tenant~host","isHidden":false,"isMultiValue":false,"attributeDetail":{"valueType":"Predefined","inputType":"List","dataType":"String","usageType":"Property","dataTypeSequence":72,"name":"Host","description":"","searchDisplayValue":true,"allowFilteringAndSortingInStorefront":true,"customWeightInStorefrontSearch":false},"values":[{"value":"Rabbit","stringValue":"Rabbit"}],"propertyType":"StandardProperty"},{"attributeFQN":"tenant~IHC-test-materials","isHidden":false,"isMultiValue":false,"attributeDetail":{"valueType":"AdminEntered","inputType":"TextBox","dataType":"String","usageType":"Property","dataTypeSequence":75,"name":"IHC Test Materials","description":"","searchDisplayValue":true,"allowFilteringAndSortingInStorefront":true,"customWeightInStorefrontSearch":false},"values":[{"value":"Human Breast Carcinoma,Human Ovarian Carcinoma","stringValue":"Human Breast Carcinoma,Human Ovarian Carcinoma"}],"propertyType":"StandardProperty"},{"attributeFQN":"tenant~image-links","isHidden":false,"isMultiValue":false,"attributeDetail":{"valueType":"AdminEntered","inputType":"TextArea","dataType":"String","usageType":"Property","dataTypeSequence":16,"name":"Image Links","description":"","allowFilteringAndSortingInStorefront":true,"customWeightInStorefrontSearch":false},"values":[{"value":"baf21bc1a1955be6060619e6733d8574e4dfac22|1103f787e","stringValue":"baf21bc1a1955be6060619e6733d8574e4dfac22|1103f787e1f27eee090ebdf68f97453dd2f014f6|d1798e82d83f0ddf2d4629566e5f9cf31c5fad71|c26cd3074269c0095557b1088bd1d4ce03fea462|64cfadf7c7d7317c903b14d1623874a25751cad8"}],"propertyType":"StandardProperty"},{"attributeFQN":"tenant~shelf-life","isHidden":false,"isMultiValue":false,"attributeDetail":{"valueType":"Predefined","inputType":"List","dataType":"String","usageType":"Property","dataTypeSequence":52,"name":"Shelf Life","description":"","searchDisplayValue":true,"allowFilteringAndSortingInStorefront":true,"customWeightInStorefrontSearch":false},"values":[{"value":"1 year from date of receipt","stringValue":"1 year from date of receipt"}],"propertyType":"StandardProperty"},{"attributeFQN":"tenant~applications","isHidden":false,"isMultiValue":true,"attributeDetail":{"valueType":"Predefined","inputType":"List","dataType":"String","usageType":"Property","dataTypeSequence":33,"name":"Application","description":"","searchDisplayValue":true,"allowFilteringAndSortingInStorefront":true,"customWeightInStorefrontSearch":false},"values":[{"value":"F","stringValue":"F"},{"value":"ICC","stringValue":"ICC"},{"value":"IHC","stringValue":"IHC"},{"value":"IP","stringValue":"IP"},{"value":"WB","stringValue":"WB"}],"propertyType":"StandardProperty"},{"attributeFQN":"tenant~protein-name","isHidden":false,"isMultiValue":false,"attributeDetail":{"valueType":"AdminEntered","inputType":"TextBox","dataType":"String","usageType":"Property","dataTypeSequence":70,"name":"ProteinName","description":"","searchableInStorefront":true,"searchDisplayValue":true,"allowFilteringAndSortingInStorefront":true,"customWeightInStorefrontSearch":false},"values":[{"value":"Cyclin-dependent kinase 7","stringValue":"Cyclin-dependent kinase 7"}],"propertyType":"StandardProperty"},{"attributeFQN":"tenant~immunogen","isHidden":false,"isMultiValue":false,"attributeDetail":{"valueType":"AdminEntered","inputType":"TextBox","dataType":"String","usageType":"Property","dataTypeSequence":21,"name":"Immunogen","description":"","searchDisplayValue":true,"allowFilteringAndSortingInStorefront":true,"customWeightInStorefrontSearch":false},"values":[{"value":"between 300 and 346 (C-term)","stringValue":"between 300 and 346 (C-term)"}],"propertyType":"StandardProperty"},{"attributeFQN":"tenant~stock-behavior","isHidden":false,"isMultiValue":false,"attributeDetail":{"valueType":"Predefined","inputType":"List","dataType":"String","usageType":"Property","dataTypeSequence":68,"name":"Stock Behavior","description":"","allowFilteringAndSortingInStorefront":true,"customWeightInStorefrontSearch":false},"values":[{"value":"AcceptBackorder","stringValue":"AcceptBackorder"}],"propertyType":"StandardProperty"},{"attributeFQN":"tenant~storage","isHidden":false,"isMultiValue":false,"attributeDetail":{"valueType":"Predefined","inputType":"List","dataType":"String","usageType":"Property","dataTypeSequence":11,"name":"Storage","description":"","searchDisplayValue":true,"allowFilteringAndSortingInStorefront":true,"customWeightInStorefrontSearch":false},"values":[{"value":"2 - 8 °C","stringValue":"2 - 8 °C"}],"propertyType":"StandardProperty"},{"attributeFQN":"tenant~iso-type","isHidden":false,"isMultiValue":false,"attributeDetail":{"valueType":"Predefined","inputType":"List","dataType":"String","usageType":"Property","dataTypeSequence":25,"name":"IsoType","description":"","searchDisplayValue":true,"allowFilteringAndSortingInStorefront":true,"customWeightInStorefrontSearch":false},"values":[{"value":"IgG","stringValue":"IgG"}],"propertyType":"StandardProperty"},{"attributeFQN":"tenant~current-lot","isHidden":false,"isMultiValue":false,"attributeDetail":{"valueType":"AdminEntered","inputType":"TextBox","dataType":"String","usageType":"Property","dataTypeSequence":38,"name":"Current Lot","description":"","searchableInStorefront":true,"searchDisplayValue":true,"allowFilteringAndSortingInStorefront":true,"customWeightInStorefrontSearch":false},"values":[{"value":"2","stringValue":"2"}],"propertyType":"StandardProperty"},{"attributeFQN":"tenant~symbol","isHidden":false,"isMultiValue":false,"attributeDetail":{"valueType":"AdminEntered","inputType":"TextBox","dataType":"String","usageType":"Property","dataTypeSequence":13,"name":"Symbol","description":"","searchableInStorefront":true,"searchDisplayValue":true,"allowFilteringAndSortingInStorefront":true,"customWeightInStorefrontSearch":false},"values":[{"value":"CDK7","stringValue":"CDK7"}],"propertyType":"StandardProperty"},{"attributeFQN":"tenant~target","isHidden":false,"isMultiValue":false,"attributeDetail":{"valueType":"AdminEntered","inputType":"TextBox","dataType":"String","usageType":"Property","dataTypeSequence":18,"name":"Target","description":"","searchDisplayValue":true,"allowFilteringAndSortingInStorefront":true,"customWeightInStorefrontSearch":false},"values":[{"value":"CDK7","stringValue":"CDK7"}],"propertyType":"StandardProperty"},{"attributeFQN":"tenant~gene-aliases","isHidden":false,"isMultiValue":false,"attributeDetail":{"valueType":"AdminEntered","inputType":"TextBox","dataType":"String","usageType":"Property","dataTypeSequence":61,"name":"GeneAliases","description":"","searchableInStorefront":true,"searchDisplayValue":true,"allowFilteringAndSortingInStorefront":true,"customWeightInStorefrontSearch":false},"values":[{"value":"39 KDa protein kinase, CAK, CAK1, CDK-activating k","stringValue":"39 KDa protein kinase, CAK, CAK1, CDK-activating kinase 1, CDKN7, cell division protein kinase 7, cyclin-dependent kinase 7, cyclin-dependent kinase 7 (MO15 homolog,  Xenopus laevis,  cdk-activating kinase), HCAK, homolog of Xenopus MO15 Cdk-activating kinase, kinase subunit of CAK, MO15, p39 Mo15, p39MO15, serine/threonine kinase stk1, serine/threonine protein kinase 1, serine/threonine protein kinase MO15, Serine/threonine-protein kinase 1, STK1, TFIIH basal transcription factor complex kinase subunit"}],"propertyType":"StandardProperty"},{"attributeFQN":"tenant~target-sentence","isHidden":false,"isMultiValue":false,"attributeDetail":{"valueType":"AdminEntered","inputType":"TextBox","dataType":"String","usageType":"Property","dataTypeSequence":22,"name":"TargetSentence","description":"","searchableInStorefront":true,"searchDisplayValue":true,"allowFilteringAndSortingInStorefront":true,"customWeightInStorefrontSearch":false},"values":[{"value":"Cyclin-dependent kinase 7 (CDK7) is a member of th","stringValue":"Cyclin-dependent kinase 7 (CDK7) is a member of the CDK family of protein kinases that regulate cell cycle progression. CDK7 is the catalytic subunit in a trimeric complex with cyclin H and MAT1 that functions as a Cdk-activating kinase (CAK). CDK7 activates the kinase activities of CDK1, CDK2, CDK4, and CDK6 by threonine phosphorylation. In addition to its cell cycle function CDK7 has also been found to be an essential component of the transcription factor TFIIH. Several substrates of CDK7 are involved in transcription, further indicating a role in transcription."}],"propertyType":"StandardProperty"},{"attributeFQN":"tenant~gene-id","isHidden":false,"isMultiValue":false,"attributeDetail":{"valueType":"AdminEntered","inputType":"TextBox","dataType":"String","usageType":"Property","dataTypeSequence":65,"name":"GeneID","description":"","searchDisplayValue":true,"allowFilteringAndSortingInStorefront":true,"customWeightInStorefrontSearch":false},"values":[{"value":"1022","stringValue":"1022"}],"propertyType":"StandardProperty"},{"attributeFQN":"tenant~research","isHidden":false,"isMultiValue":true,"attributeDetail":{"valueType":"Predefined","inputType":"List","dataType":"String","usageType":"Property","dataTypeSequence":19,"name":"Research","description":"","searchableInStorefront":true,"allowFilteringAndSortingInStorefront":true,"customWeightInStorefrontSearch":false},"values":[{"value":"Epigenetic Regulation of Gene Expression","stringValue":"Epigenetic Regulation of Gene Expression"},{"value":"EPO Signaling","stringValue":"EPO Signaling"},{"value":"B Cell Receptor Signaling","stringValue":"B Cell Receptor Signaling"},{"value":"Cardiac Hypertrophy","stringValue":"Cardiac Hypertrophy"},{"value":"Interleukin Signaling","stringValue":"Interleukin Signaling"},{"value":"JAK-STAT Signaling","stringValue":"JAK-STAT Signaling"},{"value":"Gene Expression","stringValue":"Gene Expression"},{"value":"mRNA Processing","stringValue":"mRNA Processing"},{"value":"RNA Processing","stringValue":"RNA Processing"},{"value":"VEGF Signaling","stringValue":"VEGF Signaling"},{"value":"Breast Cancer","stringValue":"Breast Cancer"},{"value":"Cardiology","stringValue":"Cardiology"},{"value":"Cardiovascular","stringValue":"Cardiovascular"},{"value":"Host-Virus Interactions","stringValue":"Host-Virus Interactions"},{"value":"Kinase/Phosphatase","stringValue":"Kinase/Phosphatase"},{"value":"Mitochondrion","stringValue":"Mitochondrion"},{"value":"Cell Cycle","stringValue":"Cell Cycle"},{"value":"Cell Division","stringValue":"Cell Division"},{"value":"DNA Damage/Repair","stringValue":"DNA Damage/Repair"},{"value":"Nuclear Receptor Coactivators","stringValue":"Nuclear Receptor Coactivators"},{"value":"Transcription Factor / Regulator","stringValue":"Transcription Factor / Regulator"},{"value":"Cancer","stringValue":"Cancer"},{"value":"Cytoskeleton","stringValue":"Cytoskeleton"},{"value":"Immunology","stringValue":"Immunology"},{"value":"Signal Transduction","stringValue":"Signal Transduction"}],"propertyType":"StandardProperty"},{"attributeFQN":"tenant~purity","isHidden":false,"isMultiValue":false,"attributeDetail":{"valueType":"Predefined","inputType":"List","dataType":"String","usageType":"Property","dataTypeSequence":74,"name":"Purity","description":"","searchDisplayValue":true,"allowFilteringAndSortingInStorefront":true,"customWeightInStorefrontSearch":false},"values":[{"value":"Purified","stringValue":"Purified"}],"propertyType":"StandardProperty"},{"attributeFQN":"tenant~gene-name","isHidden":false,"isMultiValue":false,"attributeDetail":{"valueType":"AdminEntered","inputType":"TextBox","dataType":"String","usageType":"Property","dataTypeSequence":69,"name":"GeneName","description":"","searchableInStorefront":true,"searchDisplayValue":true,"allowFilteringAndSortingInStorefront":true,"customWeightInStorefrontSearch":false},"values":[{"value":"cyclin dependent kinase 7","stringValue":"cyclin dependent kinase 7"}],"propertyType":"StandardProperty"},{"attributeFQN":"tenant~taxonomy-id","isHidden":false,"isMultiValue":false,"attributeDetail":{"valueType":"Predefined","inputType":"List","dataType":"String","usageType":"Property","dataTypeSequence":35,"name":"TaxonomyID","description":"","searchDisplayValue":true,"allowFilteringAndSortingInStorefront":true,"customWeightInStorefrontSearch":false},"values":[{"value":"9606","stringValue":"9606"}],"propertyType":"StandardProperty"},{"attributeFQN":"tenant~sds-links","isHidden":false,"isMultiValue":false,"attributeDetail":{"valueType":"AdminEntered","inputType":"TextArea","dataType":"String","usageType":"Property","dataTypeSequence":42,"name":"SDS Links","description":"","allowFilteringAndSortingInStorefront":true,"customWeightInStorefrontSearch":false},"values":[{"value":"cbb0c50133e351c7579f468891786db92bdeeb2f","stringValue":"cbb0c50133e351c7579f468891786db92bdeeb2f"}],"propertyType":"StandardProperty"},{"attributeFQN":"tenant~related-products","isHidden":false,"isMultiValue":false,"attributeDetail":{"valueType":"AdminEntered","inputType":"TextBox","dataType":"String","usageType":"Property","dataTypeSequence":12,"name":"Related Products","description":"","searchableInStorefront":true,"searchDisplayValue":true,"allowFilteringAndSortingInStorefront":true,"customWeightInStorefrontSearch":false},"values":[{"value":"A300-405A","stringValue":"A300-405A"}],"propertyType":"StandardProperty"},{"attributeFQN":"tenant~format","isHidden":false,"isMultiValue":false,"attributeDetail":{"valueType":"Predefined","inputType":"List","dataType":"String","usageType":"Property","dataTypeSequence":57,"name":"Format","description":"","searchDisplayValue":true,"allowFilteringAndSortingInStorefront":true,"customWeightInStorefrontSearch":false},"values":[{"value":"Whole IgG","stringValue":"Whole IgG"}],"propertyType":"StandardProperty"},{"attributeFQN":"tenant~related-secondaries","isHidden":false,"isMultiValue":false,"attributeDetail":{"valueType":"AdminEntered","inputType":"TextBox","dataType":"String","usageType":"Property","dataTypeSequence":14,"name":"Related Secondaries","description":"","searchableInStorefront":true,"searchDisplayValue":true,"allowFilteringAndSortingInStorefront":true,"customWeightInStorefrontSearch":false},"values":[{"value":"A120-100P|A120-101D4|A120-101F|A120-101P|A120-108P","stringValue":"A120-100P|A120-101D4|A120-101F|A120-101P|A120-108P|A120-114F|A120-201D2|A120-201D3|A120-201D4|A120-201D5|A120-201P|A120-208P|A120-401P|A120-501F|A120-501P"}],"propertyType":"StandardProperty"},{"attributeFQN":"tenant~verified-reactivity","isHidden":false,"isMultiValue":true,"attributeDetail":{"valueType":"Predefined","inputType":"List","dataType":"String","usageType":"Property","dataTypeSequence":59,"name":"Verified Reactivity","description":"","searchableInStorefront":true,"searchDisplayValue":true,"allowFilteringAndSortingInStorefront":true,"customWeightInStorefrontSearch":false},"values":[{"value":"Human","stringValue":"Human"}],"propertyType":"StandardProperty"},{"attributeFQN":"tenant~trial-size-available","isHidden":false,"isMultiValue":false,"attributeDetail":{"valueType":"Predefined","inputType":"List","dataType":"String","usageType":"Property","dataTypeSequence":40,"name":"Trial Size Available","description":"","searchableInStorefront":true,"searchDisplayValue":true,"allowFilteringAndSortingInStorefront":true,"customWeightInStorefrontSearch":false},"values":[{"value":"Yes","stringValue":"Yes"}],"propertyType":"StandardProperty"},{"attributeFQN":"tenant~uniprot-id","isHidden":false,"isMultiValue":false,"attributeDetail":{"valueType":"AdminEntered","inputType":"TextBox","dataType":"String","usageType":"Property","dataTypeSequence":45,"name":"UniprotID","description":"","searchableInStorefront":true,"searchDisplayValue":true,"allowFilteringAndSortingInStorefront":true,"customWeightInStorefrontSearch":false},"values":[{"value":"P50613","stringValue":"P50613"}],"propertyType":"StandardProperty"},{"attributeFQN":"tenant~web-category","isHidden":false,"isMultiValue":false,"attributeDetail":{"valueType":"AdminEntered","inputType":"TextBox","dataType":"String","usageType":"Property","dataTypeSequence":63,"name":"Web Category","description":"","searchDisplayValue":true,"allowFilteringAndSortingInStorefront":true,"customWeightInStorefrontSearch":false},"values":[{"value":"Primary","stringValue":"Primary"}],"propertyType":"StandardProperty"},{"attributeFQN":"tenant~validation-text","isHidden":false,"isMultiValue":false,"attributeDetail":{"valueType":"AdminEntered","inputType":"TextArea","dataType":"String","usageType":"Property","dataTypeSequence":50,"name":"Validation Text","description":"","searchDisplayValue":true,"allowFilteringAndSortingInStorefront":true,"customWeightInStorefrontSearch":false},"values":[{"value":"\u003cp\u003eAll Bethyl Laboratories\u0026#174; antibodies are va","stringValue":"\u003cp\u003eAll Bethyl Laboratories\u0026#174; antibodies are validated to meet our strict performance standards.\u003c/p\u003e"}],"propertyType":"StandardProperty"},{"attributeFQN":"tenant~productnamelong","isHidden":false,"isMultiValue":false,"attributeDetail":{"valueType":"AdminEntered","inputType":"TextBox","dataType":"String","usageType":"Property","dataTypeSequence":62,"name":"ProductNameLong","description":"","searchableInStorefront":true,"searchDisplayValue":true,"allowFilteringAndSortingInStorefront":true,"customWeightInStorefrontSearch":false},"values":[{"value":""}],"propertyType":"StandardProperty"},{"attributeFQN":"tenant~clonality","isHidden":false,"isMultiValue":false,"attributeDetail":{"valueType":"Predefined","inputType":"List","dataType":"String","usageType":"Property","dataTypeSequence":15,"name":"Clonality","description":"","searchableInStorefront":true,"searchDisplayValue":true,"allowFilteringAndSortingInStorefront":true,"customWeightInStorefrontSearch":false},"values":[{"value":"Recombinant Monoclonal","stringValue":"Recombinant Monoclonal"}],"propertyType":"StandardProperty"},{"attributeFQN":"tenant~productnameshort","isHidden":false,"isMultiValue":false,"attributeDetail":{"valueType":"AdminEntered","inputType":"TextBox","dataType":"String","usageType":"Property","dataTypeSequence":66,"name":"ProductNameShort","description":"","searchableInStorefront":true,"searchDisplayValue":true,"allowFilteringAndSortingInStorefront":true,"customWeightInStorefrontSearch":false},"values":[{"value":"Rabbit anti-CDK7 Recombinant Monoclonal Antibody [","stringValue":"Rabbit anti-CDK7 Recombinant Monoclonal Antibody [BL-80-5D4]"}],"propertyType":"StandardProperty"},{"attributeFQN":"tenant~spec-sheet-links","isHidden":false,"isMultiValue":false,"attributeDetail":{"valueType":"AdminEntered","inputType":"TextArea","dataType":"String","usageType":"Property","dataTypeSequence":64,"name":"Spec Sheet Links","description":"","allowFilteringAndSortingInStorefront":true,"customWeightInStorefrontSearch":false},"values":[{"value":"383ddcb03bd0bae9eae5c4b1e42fdfcc49a4ab2b|78d7f9baf","stringValue":"383ddcb03bd0bae9eae5c4b1e42fdfcc49a4ab2b|78d7f9baf07567fe49d0c031041697eec006785a"},{"value":"6f320085fb495b0b27ad918864a3824ae6906d79|04b65a2db","stringValue":"6f320085fb495b0b27ad918864a3824ae6906d79|04b65a2db2c3430e2b737b69e005f55c2e3e741a"}],"propertyType":"VariantProperty"},{"attributeFQN":"tenant~sku-status-text","isHidden":false,"isMultiValue":false,"attributeDetail":{"valueType":"AdminEntered","inputType":"TextBox","dataType":"String","usageType":"Property","dataTypeSequence":60,"name":"SKU Status Text","description":"","searchDisplayValue":true,"allowFilteringAndSortingInStorefront":true,"customWeightInStorefrontSearch":false},"values":[{"value":"Active","stringValue":"Active"}],"propertyType":"VariantProperty"},{"attributeFQN":"tenant~child-priority","isHidden":false,"isMultiValue":false,"attributeDetail":{"valueType":"AdminEntered","inputType":"TextBox","dataType":"Number","usageType":"Property","dataTypeSequence":6,"name":"ChildPriority","description":"","allowFilteringAndSortingInStorefront":true,"customWeightInStorefrontSearch":false},"values":[{"value":2},{"value":1}],"propertyType":"VariantProperty"},{"attributeFQN":"tenant~physical-state-text","isHidden":false,"isMultiValue":false,"attributeDetail":{"valueType":"AdminEntered","inputType":"TextBox","dataType":"String","usageType":"Property","dataTypeSequence":44,"name":"Physical State","description":"","searchDisplayValue":true,"allowFilteringAndSortingInStorefront":true,"customWeightInStorefrontSearch":false},"values":[{"value":"Liquid","stringValue":"Liquid"}],"propertyType":"VariantProperty"},{"attributeFQN":"tenant~buffer","isHidden":false,"isMultiValue":false,"attributeDetail":{"valueType":"AdminEntered","inputType":"TextBox","dataType":"String","usageType":"Property","dataTypeSequence":51,"name":"Buffer","description":"","searchDisplayValue":true,"allowFilteringAndSortingInStorefront":true,"customWeightInStorefrontSearch":false},"values":[{"value":"Borate Buffered Saline (BBS) pH 8.2 with 0.1% BSA ","stringValue":"Borate Buffered Saline (BBS) pH 8.2 with 0.1% BSA and 0.09% Sodium Azide"}],"propertyType":"VariantProperty"},{"attributeFQN":"tenant~amount","isHidden":false,"isMultiValue":false,"attributeDetail":{"valueType":"AdminEntered","inputType":"TextBox","dataType":"String","usageType":"Property","dataTypeSequence":24,"name":"Amount","description":"","searchDisplayValue":true,"allowFilteringAndSortingInStorefront":true,"customWeightInStorefrontSearch":false},"values":[{"value":"20 µl (2 blots)","stringValue":"20 µl (2 blots)"},{"value":"100 µl (10 blots)","stringValue":"100 µl (10 blots)"}],"propertyType":"VariantProperty"},{"attributeFQN":"tenant~stock-concentration","isHidden":false,"isMultiValue":false,"attributeDetail":{"valueType":"AdminEntered","inputType":"TextBox","dataType":"String","usageType":"Property","dataTypeSequence":73,"name":"Stock Concentration","description":"","searchDisplayValue":true,"allowFilteringAndSortingInStorefront":true,"customWeightInStorefrontSearch":false},"values":[{"value":"40 µg/ml","stringValue":"40 µg/ml"}],"propertyType":"VariantProperty"},{"attributeFQN":"tenant~application-dilution-range","isHidden":false,"isMultiValue":false,"attributeDetail":{"valueType":"AdminEntered","inputType":"TextArea","dataType":"String","usageType":"Property","dataTypeSequence":31,"name":"Application Dilution Range","description":"","searchDisplayValue":true,"allowFilteringAndSortingInStorefront":true,"customWeightInStorefrontSearch":false},"values":[{"value":"[{\u0022Application\u0022:\u0022F\u0022,\u0022ApplicationDilutionRange\u0022:\u00221 ","stringValue":"[{\u0022Application\u0022:\u0022F\u0022,\u0022ApplicationDilutionRange\u0022:\u00221 µl per 1 X 10^6 cells \u0022},{\u0022Application\u0022:\u0022ICC\u0022,\u0022ApplicationDilutionRange\u0022:\u00221:50 - 1:200. Epitope retrieval with citrate buffer pH6.0 is recommended for FFPE cell sections.\u0022},{\u0022Application\u0022:\u0022IHC\u0022,\u0022ApplicationDilutionRange\u0022:\u00221:25 - 1:100. Epitope retrieval with citrate buffer pH 6.0 is recommended for FFPE tissue sections.\u0022},{\u0022Application\u0022:\u0022IP\u0022,\u0022ApplicationDilutionRange\u0022:\u002220 µl/0.5 mg lysate\u0022},{\u0022Application\u0022:\u0022WB\u0022,\u0022ApplicationDilutionRange\u0022:\u00221:1000\u0022}]"}],"propertyType":"VariantProperty"},{"attributeFQN":"tenant~prodprocedures-1","isHidden":false,"isMultiValue":false,"attributeDetail":{"valueType":"AdminEntered","inputType":"TextBox","dataType":"String","usageType":"Property","dataTypeSequence":54,"name":"Prod Procedures","description":"","searchDisplayValue":true,"allowFilteringAndSortingInStorefront":true,"customWeightInStorefrontSearch":false},"values":[{"value":"Recombinant antibody was purified from cell cultur","stringValue":"Recombinant antibody was purified from cell culture supernatant.\u003cbr\u003e\u003cbr\u003eThe epitope recognized by A700-006-T maps to a region between residues 300 and the C-terminus (residue 346) of human Cyclin-Dependent Kinase 7 using the numbering given in Swiss-Prot entry P50613 (GeneID 1022)."}],"propertyType":"VariantProperty"},{"attributeFQN":"tenant~variant-product-name","isHidden":false,"isMultiValue":false,"attributeDetail":{"valueType":"AdminEntered","inputType":"TextBox","dataType":"String","usageType":"Property","dataTypeSequence":53,"name":"Variant Product Name","description":"","searchableInStorefront":true,"searchDisplayValue":true,"allowFilteringAndSortingInStorefront":true,"customWeightInStorefrontSearch":false},"values":[{"value":"Bethyl Laboratories® Rabbit anti-CDK7 Recombinant ","stringValue":"Bethyl Laboratories® Rabbit anti-CDK7 Recombinant Monoclonal Antibody [BL-80-5D4] - 20 µl (2 blots)"}],"propertyType":"VariantProperty"}],"options":[{"attributeFQN":"tenant~web-quantity","isRequired":true,"isMultiValue":false,"values":[{"value":"20 µl (2 blots)","attributeValueId":410,"stringValue":"20 µl (2 blots)","isEnabled":true,"isSelected":false},{"value":"100 µl (10 blots)","attributeValueId":394,"stringValue":"100 µl (10 blots)","isEnabled":true,"isSelected":false}],"attributeDetail":{"valueType":"Predefined","inputType":"List","dataType":"String","usageType":"Option","dataTypeSequence":67,"name":"Web Quantity","description":"","searchDisplayValue":true,"allowFilteringAndSortingInStorefront":true,"customWeightInStorefrontSearch":false},"isProductImageGroupSelector":false}],"variations":[{"productCode":"A700-006","options":[{"valueSequence":394,"attributeFQN":"tenant~web-quantity","value":"100 µl (10 blots)"},{"valueSequence":0,"attributeFQN":"tenant~child-priority","value":1}],"inventoryInfo":{"manageStock":true,"outOfStockBehavior":"AllowBackOrder","onlineStockAvailable":80,"onlineSoftStockAvailable":80,"onlineLocationCode":"51694"}},{"productCode":"A700-006-T","options":[{"valueSequence":410,"attributeFQN":"tenant~web-quantity","value":"20 µl (2 blots)"},{"valueSequence":0,"attributeFQN":"tenant~child-priority","value":2}],"inventoryInfo":{"manageStock":true,"outOfStockBehavior":"AllowBackOrder","onlineStockAvailable":10,"onlineSoftStockAvailable":10,"onlineLocationCode":"51694"}}],"validPriceLists":[],"locationsInStock":[],"productImageGroups":[],"productCollections":[],"productCollectionMembers":[],"collectionMembersProductContent":[]}
Rabbit anti-CDK7 Recombinant Monoclonal Antibody [BL-80-5D4]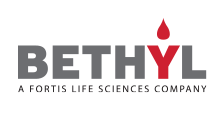 Bethyl Laboratories® Catalog #
Immunogen:
between 300 and 346 (C-term)
For ordering information, see our International Distributors
Product Details
Specifications
1 year from date of receipt
Recombinant antibody was purified from cell culture supernatant.

The epitope recognized by A700-006-T maps to a region between residues 300 and the C-terminus (residue 346) of human Cyclin-Dependent Kinase 7 using the numbering given in Swiss-Prot entry P50613 (GeneID 1022).
Fortis Guarantee
Guaranteed Performance, Excellent Service!
Gene & Protein Information
Cyclin-dependent kinase 7 (CDK7) is a member of the CDK family of protein kinases that regulate cell cycle progression. CDK7 is the catalytic subunit in a trimeric complex with cyclin H and MAT1 that functions as a Cdk-activating kinase (CAK). CDK7 activates the kinase activities of CDK1, CDK2, CDK4, and CDK6 by threonine phosphorylation. In addition to its cell cycle function CDK7 has also been found to be an essential component of the transcription factor TFIIH. Several substrates of CDK7 are involved in transcription, further indicating a role in transcription.
Alternate Names
39 KDa protein kinase, CAK, CAK1, CDK-activating kinase 1, CDKN7, cell division protein kinase 7, cyclin-dependent kinase 7, cyclin-dependent kinase 7 (MO15 homolog, Xenopus laevis, cdk-activating kinase), HCAK, homolog of Xenopus MO15 Cdk-activating kinase, kinase subunit of CAK, MO15, p39 Mo15, p39MO15, serine/threonine kinase stk1, serine/threonine protein kinase 1, serine/threonine protein kinase MO15, Serine/threonine-protein kinase 1, STK1, TFIIH basal transcription factor complex kinase subunit