System.Dynamic.ExpandoObject
{"mainImage":{"src":"//cdn-tp1.mozu.com/31165-51694/cms/51694/files/0c86d2d4-7ea8-47ef-9d5e-64e2afeb7270","imageLabel":null,"altText":"Detection of human Histone H4 by immunohistochemistry.","imageUrl":"//cdn-tp1.mozu.com/31165-51694/cms/51694/files/0c86d2d4-7ea8-47ef-9d5e-64e2afeb7270","cmsId":"0c86d2d4-7ea8-47ef-9d5e-64e2afeb7270","videoUrl":null,"mediaType":null,"sequence":1,"productImageGroupId":"default"},"url":"/rabbit-anti-histone-h4-ihc-antibody/p/BETHYL-IHC-00098","hasPriceRange":true,"content":{"productImages":[{"src":"//cdn-tp1.mozu.com/31165-51694/cms/51694/files/0c86d2d4-7ea8-47ef-9d5e-64e2afeb7270","imageLabel":null,"altText":"Detection of human Histone H4 by immunohistochemistry.","imageUrl":"//cdn-tp1.mozu.com/31165-51694/cms/51694/files/0c86d2d4-7ea8-47ef-9d5e-64e2afeb7270","cmsId":"0c86d2d4-7ea8-47ef-9d5e-64e2afeb7270","videoUrl":null,"mediaType":null,"sequence":1,"productImageGroupId":"default"}],"productName":"Rabbit anti-Histone H4 IHC Antibody","metaTagTitle":"Rabbit anti-Histone H4 IHC Antibody","metaTagDescription":"","seoFriendlyUrl":"rabbit-anti-histone-h4-ihc-antibody"},"categories":[{"url":"/primary-antibodies/c/13","categoryId":13,"content":{"categoryImages":[],"name":"Primary Antibodies","description":"","pageTitle":"","metaTagTitle":"Buy Primary Antibodies","metaTagDescription":"Browse our complete range of validated secondary antibodies available for purchase. Filter through antibodies by target, application, host and more","metaTagKeywords":"","slug":"primary-antibodies"},"childrenCategories":[],"parentCategoryId":12,"sequence":1,"isDisplayed":true,"categoryCode":"primary-antibodies","count":0},{"url":"/trial-size-antibodies/c/17","categoryId":17,"content":{"categoryImages":[],"name":"Trial Size Antibodies","description":"","pageTitle":"","metaTagTitle":"Buy Trial Size Antibodies","metaTagDescription":"Browse our complete range of validated trial size antibodies available for purchase. Filter through primary antibodies by target, application, host and more","metaTagKeywords":"","slug":"trial-size-antibodies"},"childrenCategories":[],"parentCategoryId":12,"sequence":5,"isDisplayed":true,"categoryCode":"trial-size","count":0},{"url":"/immunology/c/29","categoryId":29,"content":{"categoryImages":[],"name":"Immunology","description":"","pageTitle":"","metaTagTitle":"Buy Antibodies for Immunology Research","metaTagDescription":"Fortis Life Sciences immunology profile consists of more than 4,600 antibodies which are manufactured on-site by our team of scientists","metaTagKeywords":"","slug":"immunology"},"childrenCategories":[],"parentCategoryId":26,"sequence":3,"isDisplayed":true,"categoryCode":"immunology","count":0},{"url":"/oncology/c/31","categoryId":31,"content":{"categoryImages":[],"name":"Oncology","description":"","pageTitle":"","metaTagTitle":"Buy Antibodies for Oncology Research","metaTagDescription":"Browse an extensive catalog of rigorously validated recombinant antibodies for identifying immune-cell and tumor markers, T-cell markers and immune checkpoints","metaTagKeywords":"","slug":"oncology"},"childrenCategories":[],"parentCategoryId":26,"sequence":5,"isDisplayed":true,"categoryCode":"oncology","count":0},{"url":"/signal-transduction/c/33","categoryId":33,"content":{"categoryImages":[],"name":"Signal Transduction","description":"","pageTitle":"","metaTagTitle":"Buy Antibodies for Signal Transduction Research","metaTagDescription":"Browse through our range of validated signal transduction antibodies to find suitable products for your research application","metaTagKeywords":"","slug":"signal-transduction"},"childrenCategories":[],"parentCategoryId":26,"sequence":7,"isDisplayed":true,"categoryCode":"signal-transduction","count":0}],"priceRange":{"lower":{"onSale":false,"price":121.0,"priceType":"List","catalogListPrice":121.0,"effectivePricelistCode":"BETHYL","priceListEntryCode":"BETHYL","priceListEntryMode":"Simple"},"upper":{"onSale":false,"price":459.0,"priceType":"List","catalogListPrice":459.0,"effectivePricelistCode":"BETHYL","priceListEntryCode":"BETHYL","priceListEntryMode":"Simple"}},"volumePriceBands":[],"productCode":"BETHYL-IHC-00098","productSequence":4035,"productUsage":"Configurable","fulfillmentTypesSupported":["DirectShip"],"goodsType":"Physical","bundledProducts":[],"purchasableState":{"isPurchasable":false,"messages":[{"severity":"Info","source":"ConfigurableProduct","message":"Not done configuring","validationType":"IncompleteProductConfiguration"}]},"isActive":true,"publishState":"Live","availableShippingDiscounts":[],"productType":"Antibody-Configurable","productTypeId":3,"isTaxable":true,"pricingBehavior":{"discountsRestricted":false,"discountsRestrictedStartDate":null,"discountsRestrictedEndDate":null},"inventoryInfo":{"manageStock":true,"outOfStockBehavior":"AllowBackOrder","onlineLocationCode":"51694"},"createDate":"2021-10-14T00:23:06.3076Z","updateDate":"2021-12-03T19:46:09.8633Z","dateFirstAvailableInCatalog":"2021-01-01T00:00:00Z","daysAvailableInCatalog":380,"upCs":[],"mfgPartNumber":"[{\u0022productCode\u0022:\u0022IHC-00098\u0022,\u0022priority\u0022:1},{\u0022productCode\u0022:\u0022IHC-00098-T\u0022,\u0022priority\u0022:2}]","mfgPartNumbers":[],"measurements":{"packageWeight":{"unit":"lbs","value":1.0}},"properties":[{"attributeFQN":"tenant~product-type","isHidden":false,"isMultiValue":false,"attributeDetail":{"valueType":"Predefined","inputType":"List","dataType":"String","usageType":"Property","dataTypeSequence":58,"name":"Product Type","description":"","searchableInStorefront":true,"searchDisplayValue":true,"allowFilteringAndSortingInStorefront":true,"customWeightInStorefrontSearch":false},"values":[{"value":"Antibody","stringValue":"Antibody"}],"propertyType":"StandardProperty"},{"attributeFQN":"tenant~brand","isHidden":false,"isMultiValue":false,"attributeDetail":{"valueType":"Predefined","inputType":"List","dataType":"String","usageType":"Property","dataTypeSequence":46,"name":"Brand","description":"","searchableInStorefront":true,"searchDisplayValue":true,"allowFilteringAndSortingInStorefront":true,"customWeightInStorefrontSearch":false},"values":[{"value":"Bethyl Laboratories®","stringValue":"Bethyl Laboratories®"}],"propertyType":"StandardProperty"},{"attributeFQN":"tenant~antigen-species","isHidden":false,"isMultiValue":false,"attributeDetail":{"valueType":"Predefined","inputType":"List","dataType":"String","usageType":"Property","dataTypeSequence":29,"name":"Antigen Species","description":"","searchDisplayValue":true,"allowFilteringAndSortingInStorefront":true,"customWeightInStorefrontSearch":false},"values":[{"value":"Human","stringValue":"Human"}],"propertyType":"StandardProperty"},{"attributeFQN":"tenant~host","isHidden":false,"isMultiValue":false,"attributeDetail":{"valueType":"Predefined","inputType":"List","dataType":"String","usageType":"Property","dataTypeSequence":72,"name":"Host","description":"","searchDisplayValue":true,"allowFilteringAndSortingInStorefront":true,"customWeightInStorefrontSearch":false},"values":[{"value":"Rabbit","stringValue":"Rabbit"}],"propertyType":"StandardProperty"},{"attributeFQN":"tenant~IHC-test-materials","isHidden":false,"isMultiValue":false,"attributeDetail":{"valueType":"AdminEntered","inputType":"TextBox","dataType":"String","usageType":"Property","dataTypeSequence":75,"name":"IHC Test Materials","description":"","searchDisplayValue":true,"allowFilteringAndSortingInStorefront":true,"customWeightInStorefrontSearch":false},"values":[{"value":"Human Breast Carcinoma,Human Colon Carcinoma,Human","stringValue":"Human Breast Carcinoma,Human Colon Carcinoma,Human Laryngeal Squamous Cell Carcinoma,Human Linitis Plastica Stomach Cancer,Human Non-Small Cell Lung Cancer,Human Ovarian Carcinoma,Human Prostate Carcinoma,Human Skin Basal Cell Carcinoma,Human Skin Squamous Cell Carcinoma,Human Stomach Adenocarcinoma,Human Testicular Seminoma"}],"propertyType":"StandardProperty"},{"attributeFQN":"tenant~application-text","isHidden":false,"isMultiValue":false,"attributeDetail":{"valueType":"AdminEntered","inputType":"TextBox","dataType":"String","usageType":"Property","dataTypeSequence":32,"name":"Application Text","description":"","searchDisplayValue":true,"allowFilteringAndSortingInStorefront":true,"customWeightInStorefrontSearch":false},"values":[{"value":"Epitope exposure is recommended. Epitope exposure ","stringValue":"Epitope exposure is recommended. Epitope exposure with citrate buffer will enhance staining. Likely to work with frozen sections. In some cases, the antibody may be diluted further than indicated."}],"propertyType":"StandardProperty"},{"attributeFQN":"tenant~image-links","isHidden":false,"isMultiValue":false,"attributeDetail":{"valueType":"AdminEntered","inputType":"TextArea","dataType":"String","usageType":"Property","dataTypeSequence":16,"name":"Image Links","description":"","allowFilteringAndSortingInStorefront":true,"customWeightInStorefrontSearch":false},"values":[{"value":"fba719fdab259586759c3b58fc5dd4c10092fad0|b79f5577c","stringValue":"fba719fdab259586759c3b58fc5dd4c10092fad0|b79f5577ca81951ea81b2f562ec269622ea1094d"}],"propertyType":"StandardProperty"},{"attributeFQN":"tenant~shelf-life","isHidden":false,"isMultiValue":false,"attributeDetail":{"valueType":"Predefined","inputType":"List","dataType":"String","usageType":"Property","dataTypeSequence":52,"name":"Shelf Life","description":"","searchDisplayValue":true,"allowFilteringAndSortingInStorefront":true,"customWeightInStorefrontSearch":false},"values":[{"value":"1 year from date of receipt","stringValue":"1 year from date of receipt"}],"propertyType":"StandardProperty"},{"attributeFQN":"tenant~applications","isHidden":false,"isMultiValue":true,"attributeDetail":{"valueType":"Predefined","inputType":"List","dataType":"String","usageType":"Property","dataTypeSequence":33,"name":"Application","description":"","searchDisplayValue":true,"allowFilteringAndSortingInStorefront":true,"customWeightInStorefrontSearch":false},"values":[{"value":"IHC","stringValue":"IHC"}],"propertyType":"StandardProperty"},{"attributeFQN":"tenant~protein-name","isHidden":false,"isMultiValue":false,"attributeDetail":{"valueType":"AdminEntered","inputType":"TextBox","dataType":"String","usageType":"Property","dataTypeSequence":70,"name":"ProteinName","description":"","searchableInStorefront":true,"searchDisplayValue":true,"allowFilteringAndSortingInStorefront":true,"customWeightInStorefrontSearch":false},"values":[{"value":"Histone H4","stringValue":"Histone H4"}],"propertyType":"StandardProperty"},{"attributeFQN":"tenant~stock-behavior","isHidden":false,"isMultiValue":false,"attributeDetail":{"valueType":"Predefined","inputType":"List","dataType":"String","usageType":"Property","dataTypeSequence":68,"name":"Stock Behavior","description":"","allowFilteringAndSortingInStorefront":true,"customWeightInStorefrontSearch":false},"values":[{"value":"AcceptBackorder","stringValue":"AcceptBackorder"}],"propertyType":"StandardProperty"},{"attributeFQN":"tenant~immunogen","isHidden":false,"isMultiValue":false,"attributeDetail":{"valueType":"AdminEntered","inputType":"TextBox","dataType":"String","usageType":"Property","dataTypeSequence":21,"name":"Immunogen","description":"","searchDisplayValue":true,"allowFilteringAndSortingInStorefront":true,"customWeightInStorefrontSearch":false},"values":[{"value":"Between 50 and C-term","stringValue":"Between 50 and C-term"}],"propertyType":"StandardProperty"},{"attributeFQN":"tenant~storage","isHidden":false,"isMultiValue":false,"attributeDetail":{"valueType":"Predefined","inputType":"List","dataType":"String","usageType":"Property","dataTypeSequence":11,"name":"Storage","description":"","searchDisplayValue":true,"allowFilteringAndSortingInStorefront":true,"customWeightInStorefrontSearch":false},"values":[{"value":"2 - 8 °C","stringValue":"2 - 8 °C"}],"propertyType":"StandardProperty"},{"attributeFQN":"tenant~iso-type","isHidden":false,"isMultiValue":false,"attributeDetail":{"valueType":"Predefined","inputType":"List","dataType":"String","usageType":"Property","dataTypeSequence":25,"name":"IsoType","description":"","searchDisplayValue":true,"allowFilteringAndSortingInStorefront":true,"customWeightInStorefrontSearch":false},"values":[{"value":"IgG","stringValue":"IgG"}],"propertyType":"StandardProperty"},{"attributeFQN":"tenant~current-lot","isHidden":false,"isMultiValue":false,"attributeDetail":{"valueType":"AdminEntered","inputType":"TextBox","dataType":"String","usageType":"Property","dataTypeSequence":38,"name":"Current Lot","description":"","searchableInStorefront":true,"searchDisplayValue":true,"allowFilteringAndSortingInStorefront":true,"customWeightInStorefrontSearch":false},"values":[{"value":"1","stringValue":"1"}],"propertyType":"StandardProperty"},{"attributeFQN":"tenant~symbol","isHidden":false,"isMultiValue":false,"attributeDetail":{"valueType":"AdminEntered","inputType":"TextBox","dataType":"String","usageType":"Property","dataTypeSequence":13,"name":"Symbol","description":"","searchableInStorefront":true,"searchDisplayValue":true,"allowFilteringAndSortingInStorefront":true,"customWeightInStorefrontSearch":false},"values":[{"value":"HIST4H4","stringValue":"HIST4H4"}],"propertyType":"StandardProperty"},{"attributeFQN":"tenant~target","isHidden":false,"isMultiValue":false,"attributeDetail":{"valueType":"AdminEntered","inputType":"TextBox","dataType":"String","usageType":"Property","dataTypeSequence":18,"name":"Target","description":"","searchDisplayValue":true,"allowFilteringAndSortingInStorefront":true,"customWeightInStorefrontSearch":false},"values":[{"value":"Histone H4","stringValue":"Histone H4"}],"propertyType":"StandardProperty"},{"attributeFQN":"tenant~presumed-reactivity","isHidden":false,"isMultiValue":true,"attributeDetail":{"valueType":"Predefined","inputType":"List","dataType":"String","usageType":"Property","dataTypeSequence":49,"name":"Presumed Reactivity","description":"","searchableInStorefront":true,"searchDisplayValue":true,"allowFilteringAndSortingInStorefront":true,"customWeightInStorefrontSearch":false},"values":[{"value":"Pyrenomonas salina","stringValue":"Pyrenomonas salina"},{"value":"Tomato_4081","stringValue":"Tomato_4081"},{"value":"Chaco potato","stringValue":"Chaco potato"},{"value":"Clustered yellowtops","stringValue":"Clustered yellowtops"},{"value":"Maize","stringValue":"Maize"},{"value":"Slime mold","stringValue":"Slime mold"},{"value":"Coccidian parasite_5802","stringValue":"Coccidian parasite_5802"},{"value":"Tetrahymena pyriformis","stringValue":"Tetrahymena pyriformis"},{"value":"Stylonychia lemnae","stringValue":"Stylonychia lemnae"},{"value":"California sea hare","stringValue":"California sea hare"},{"value":"California mussel","stringValue":"California mussel"},{"value":"Blue mussel_6550","stringValue":"Blue mussel_6550"},{"value":"Blue mussel","stringValue":"Blue mussel"},{"value":"Fungus gnat_7186","stringValue":"Fungus gnat_7186"},{"value":"Fruit fly_7220","stringValue":"Fruit fly_7220"},{"value":"Fruit fly_7226","stringValue":"Fruit fly_7226"},{"value":"Fruit fly_7233","stringValue":"Fruit fly_7233"},{"value":"Fruit fly_7238","stringValue":"Fruit fly_7238"},{"value":"Fruit fly_7240","stringValue":"Fruit fly_7240"},{"value":"Fruit fly_7243","stringValue":"Fruit fly_7243"},{"value":"Fruit fly_7245","stringValue":"Fruit fly_7245"},{"value":"Parasitic wasp_7420","stringValue":"Parasitic wasp_7420"},{"value":"Sea cucumber_7685","stringValue":"Sea cucumber_7685"},{"value":"Sea squirt","stringValue":"Sea squirt"},{"value":"Muscovy duck","stringValue":"Muscovy duck"},{"value":"Mediterranean mussel","stringValue":"Mediterranean mussel"},{"value":"Blue gum","stringValue":"Blue gum"},{"value":"Parchment worm","stringValue":"Parchment worm"},{"value":"Red ant","stringValue":"Red ant"},{"value":"Tunicate_34765","stringValue":"Tunicate_34765"},{"value":"White campion_37657","stringValue":"White campion_37657"},{"value":"Trichogramma cacoeciae","stringValue":"Trichogramma cacoeciae"},{"value":"Leek moth","stringValue":"Leek moth"},{"value":"Greater celandine","stringValue":"Greater celandine"},{"value":"Marine phytoflagellate","stringValue":"Marine phytoflagellate"},{"value":"Klunzinger\u0027s soft coral","stringValue":"Klunzinger\u0027s soft coral"},{"value":"Water hoglouse","stringValue":"Water hoglouse"},{"value":"Mastigamoeba balamuthi","stringValue":"Mastigamoeba balamuthi"},{"value":"Chilean blue mussel","stringValue":"Chilean blue mussel"},{"value":"Oxytricha nova","stringValue":"Oxytricha nova"},{"value":"Yeast_409370","stringValue":"Yeast_409370"},{"value":"Kenyan clawed frog","stringValue":"Kenyan clawed frog"},{"value":"Chlamydomonas reinhardtii","stringValue":"Chlamydomonas reinhardtii"},{"value":"Green alga_3067","stringValue":"Green alga_3067"},{"value":"Mouse-ear cress","stringValue":"Mouse-ear cress"},{"value":"Garden pea","stringValue":"Garden pea"},{"value":"Bell pepper","stringValue":"Bell pepper"},{"value":"Wheat","stringValue":"Wheat"},{"value":"Aspergillus fumigatus","stringValue":"Aspergillus fumigatus"},{"value":"Neurospora crassa","stringValue":"Neurospora crassa"},{"value":"Caenorhabditis elegans","stringValue":"Caenorhabditis elegans"},{"value":"Dumeril\u0027s clam worm","stringValue":"Dumeril\u0027s clam worm"},{"value":"Innkeeper worm","stringValue":"Innkeeper worm"},{"value":"Marine copepod","stringValue":"Marine copepod"},{"value":"Midge_7155","stringValue":"Midge_7155"},{"value":"Fruit fly_7224","stringValue":"Fruit fly_7224"},{"value":"Striped sun sea star","stringValue":"Striped sun sea star"},{"value":"Short spined sea star","stringValue":"Short spined sea star"},{"value":"Ochre sea star","stringValue":"Ochre sea star"},{"value":"Sunflower sea star","stringValue":"Sunflower sea star"},{"value":"Painted sea urchin","stringValue":"Painted sea urchin"},{"value":"Common sea urchin","stringValue":"Common sea urchin"},{"value":"Green sea urchin_7660","stringValue":"Green sea urchin_7660"},{"value":"Fruitlet core rot fungus","stringValue":"Fruitlet core rot fungus"},{"value":"Darnel ryegrass","stringValue":"Darnel ryegrass"},{"value":"Mortierella alpina","stringValue":"Mortierella alpina"},{"value":"Staghorn coral_126732","stringValue":"Staghorn coral_126732"},{"value":"Emericella nidulans","stringValue":"Emericella nidulans"},{"value":"Yeast_284593","stringValue":"Yeast_284593"},{"value":"Yeast_284811","stringValue":"Yeast_284811"},{"value":"Yellow koji mold_510516","stringValue":"Yellow koji mold_510516"},{"value":"Baker\u0027s yeast_559292","stringValue":"Baker\u0027s yeast_559292"},{"value":"Rainbow trout","stringValue":"Rainbow trout"},{"value":"Soybean","stringValue":"Soybean"},{"value":"Purple sea urchin","stringValue":"Purple sea urchin"},{"value":"Nile tilapia","stringValue":"Nile tilapia"},{"value":"Spotted green pufferfish","stringValue":"Spotted green pufferfish"},{"value":"Crab-eating macaque","stringValue":"Crab-eating macaque"},{"value":"Pig","stringValue":"Pig"},{"value":"Zebrafish","stringValue":"Zebrafish"},{"value":"X. laevis","stringValue":"X. laevis"},{"value":"D. melanogaster","stringValue":"D. melanogaster"},{"value":"Bovine","stringValue":"Bovine"},{"value":"Chicken","stringValue":"Chicken"},{"value":"Orangutan","stringValue":"Orangutan"},{"value":"Rat","stringValue":"Rat"},{"value":"Mouse","stringValue":"Mouse"},{"value":"X. tropicalis","stringValue":"X. tropicalis"}],"propertyType":"StandardProperty"},{"attributeFQN":"tenant~gene-aliases","isHidden":false,"isMultiValue":false,"attributeDetail":{"valueType":"AdminEntered","inputType":"TextBox","dataType":"String","usageType":"Property","dataTypeSequence":61,"name":"GeneAliases","description":"","searchableInStorefront":true,"searchDisplayValue":true,"allowFilteringAndSortingInStorefront":true,"customWeightInStorefrontSearch":false},"values":[{"value":"H4/p, histone 4,  H4, histone H4","stringValue":"H4/p, histone 4,  H4, histone H4"}],"propertyType":"StandardProperty"},{"attributeFQN":"tenant~target-sentence","isHidden":false,"isMultiValue":false,"attributeDetail":{"valueType":"AdminEntered","inputType":"TextBox","dataType":"String","usageType":"Property","dataTypeSequence":22,"name":"TargetSentence","description":"","searchableInStorefront":true,"searchDisplayValue":true,"allowFilteringAndSortingInStorefront":true,"customWeightInStorefrontSearch":false},"values":[{"value":"Histone H4 is one of four histone proteins that as","stringValue":"Histone H4 is one of four histone proteins that assemble into an octamer to form the nucleosome core and serve to spool and compact DNA into chromatin. Histones are subject to a complex set of post-translational modifications (acetylation, methylation, phosphorylation, ubiquitination, sumoylation, citrullination, and ADP ribosylation) that are important to the regulation of gene transcription, DNA replication, and DNA repair."}],"propertyType":"StandardProperty"},{"attributeFQN":"tenant~gene-id","isHidden":false,"isMultiValue":false,"attributeDetail":{"valueType":"AdminEntered","inputType":"TextBox","dataType":"String","usageType":"Property","dataTypeSequence":65,"name":"GeneID","description":"","searchDisplayValue":true,"allowFilteringAndSortingInStorefront":true,"customWeightInStorefrontSearch":false},"values":[{"value":"121504","stringValue":"121504"}],"propertyType":"StandardProperty"},{"attributeFQN":"tenant~research","isHidden":false,"isMultiValue":true,"attributeDetail":{"valueType":"Predefined","inputType":"List","dataType":"String","usageType":"Property","dataTypeSequence":19,"name":"Research","description":"","searchableInStorefront":true,"allowFilteringAndSortingInStorefront":true,"customWeightInStorefrontSearch":false},"values":[{"value":"Epigenetic Regulation of Gene Expression","stringValue":"Epigenetic Regulation of Gene Expression"},{"value":"Meiosis","stringValue":"Meiosis"},{"value":"Viral Carcinogenesis","stringValue":"Viral Carcinogenesis"},{"value":"Telomeric Maintenance","stringValue":"Telomeric Maintenance"},{"value":"Histone Modification","stringValue":"Histone Modification"},{"value":"Chromatin Remodeling","stringValue":"Chromatin Remodeling"},{"value":"Gene Expression","stringValue":"Gene Expression"},{"value":"Host-Virus Interactions","stringValue":"Host-Virus Interactions"},{"value":"Cell Cycle","stringValue":"Cell Cycle"},{"value":"Cancer","stringValue":"Cancer"},{"value":"Signal Transduction","stringValue":"Signal Transduction"}],"propertyType":"StandardProperty"},{"attributeFQN":"tenant~purity","isHidden":false,"isMultiValue":false,"attributeDetail":{"valueType":"Predefined","inputType":"List","dataType":"String","usageType":"Property","dataTypeSequence":74,"name":"Purity","description":"","searchDisplayValue":true,"allowFilteringAndSortingInStorefront":true,"customWeightInStorefrontSearch":false},"values":[{"value":"Antigen Affinity Purified","stringValue":"Antigen Affinity Purified"}],"propertyType":"StandardProperty"},{"attributeFQN":"tenant~gene-name","isHidden":false,"isMultiValue":false,"attributeDetail":{"valueType":"AdminEntered","inputType":"TextBox","dataType":"String","usageType":"Property","dataTypeSequence":69,"name":"GeneName","description":"","searchableInStorefront":true,"searchDisplayValue":true,"allowFilteringAndSortingInStorefront":true,"customWeightInStorefrontSearch":false},"values":[{"value":"histone cluster 4 H4","stringValue":"histone cluster 4 H4"}],"propertyType":"StandardProperty"},{"attributeFQN":"tenant~taxonomy-id","isHidden":false,"isMultiValue":false,"attributeDetail":{"valueType":"Predefined","inputType":"List","dataType":"String","usageType":"Property","dataTypeSequence":35,"name":"TaxonomyID","description":"","searchDisplayValue":true,"allowFilteringAndSortingInStorefront":true,"customWeightInStorefrontSearch":false},"values":[{"value":"9606","stringValue":"9606"}],"propertyType":"StandardProperty"},{"attributeFQN":"tenant~sds-links","isHidden":false,"isMultiValue":false,"attributeDetail":{"valueType":"AdminEntered","inputType":"TextArea","dataType":"String","usageType":"Property","dataTypeSequence":42,"name":"SDS Links","description":"","allowFilteringAndSortingInStorefront":true,"customWeightInStorefrontSearch":false},"values":[{"value":"cdf0dcce36237acf07b076f957eceb03bda69be0","stringValue":"cdf0dcce36237acf07b076f957eceb03bda69be0"}],"propertyType":"StandardProperty"},{"attributeFQN":"tenant~related-products","isHidden":false,"isMultiValue":false,"attributeDetail":{"valueType":"AdminEntered","inputType":"TextBox","dataType":"String","usageType":"Property","dataTypeSequence":12,"name":"Related Products","description":"","searchableInStorefront":true,"searchDisplayValue":true,"allowFilteringAndSortingInStorefront":true,"customWeightInStorefrontSearch":false},"values":[{"value":"A300-646A|A300-647A","stringValue":"A300-646A|A300-647A"}],"propertyType":"StandardProperty"},{"attributeFQN":"tenant~format","isHidden":false,"isMultiValue":false,"attributeDetail":{"valueType":"Predefined","inputType":"List","dataType":"String","usageType":"Property","dataTypeSequence":57,"name":"Format","description":"","searchDisplayValue":true,"allowFilteringAndSortingInStorefront":true,"customWeightInStorefrontSearch":false},"values":[{"value":"Whole IgG","stringValue":"Whole IgG"}],"propertyType":"StandardProperty"},{"attributeFQN":"tenant~related-secondaries","isHidden":false,"isMultiValue":false,"attributeDetail":{"valueType":"AdminEntered","inputType":"TextBox","dataType":"String","usageType":"Property","dataTypeSequence":14,"name":"Related Secondaries","description":"","searchableInStorefront":true,"searchDisplayValue":true,"allowFilteringAndSortingInStorefront":true,"customWeightInStorefrontSearch":false},"values":[{"value":"A120-100P|A120-101D4|A120-101F|A120-101P|A120-108P","stringValue":"A120-100P|A120-101D4|A120-101F|A120-101P|A120-108P|A120-114F|A120-201D2|A120-201D3|A120-201D4|A120-201D5|A120-201P|A120-208P|A120-401P|A120-501F|A120-501P"}],"propertyType":"StandardProperty"},{"attributeFQN":"tenant~verified-reactivity","isHidden":false,"isMultiValue":true,"attributeDetail":{"valueType":"Predefined","inputType":"List","dataType":"String","usageType":"Property","dataTypeSequence":59,"name":"Verified Reactivity","description":"","searchableInStorefront":true,"searchDisplayValue":true,"allowFilteringAndSortingInStorefront":true,"customWeightInStorefrontSearch":false},"values":[{"value":"Human","stringValue":"Human"}],"propertyType":"StandardProperty"},{"attributeFQN":"tenant~trial-size-available","isHidden":false,"isMultiValue":false,"attributeDetail":{"valueType":"Predefined","inputType":"List","dataType":"String","usageType":"Property","dataTypeSequence":40,"name":"Trial Size Available","description":"","searchableInStorefront":true,"searchDisplayValue":true,"allowFilteringAndSortingInStorefront":true,"customWeightInStorefrontSearch":false},"values":[{"value":"Yes","stringValue":"Yes"}],"propertyType":"StandardProperty"},{"attributeFQN":"tenant~uniprot-id","isHidden":false,"isMultiValue":false,"attributeDetail":{"valueType":"AdminEntered","inputType":"TextBox","dataType":"String","usageType":"Property","dataTypeSequence":45,"name":"UniprotID","description":"","searchableInStorefront":true,"searchDisplayValue":true,"allowFilteringAndSortingInStorefront":true,"customWeightInStorefrontSearch":false},"values":[{"value":"P62805","stringValue":"P62805"}],"propertyType":"StandardProperty"},{"attributeFQN":"tenant~web-category","isHidden":false,"isMultiValue":false,"attributeDetail":{"valueType":"AdminEntered","inputType":"TextBox","dataType":"String","usageType":"Property","dataTypeSequence":63,"name":"Web Category","description":"","searchDisplayValue":true,"allowFilteringAndSortingInStorefront":true,"customWeightInStorefrontSearch":false},"values":[{"value":"Primary","stringValue":"Primary"}],"propertyType":"StandardProperty"},{"attributeFQN":"tenant~validation-text","isHidden":false,"isMultiValue":false,"attributeDetail":{"valueType":"AdminEntered","inputType":"TextArea","dataType":"String","usageType":"Property","dataTypeSequence":50,"name":"Validation Text","description":"","searchDisplayValue":true,"allowFilteringAndSortingInStorefront":true,"customWeightInStorefrontSearch":false},"values":[{"value":"\u003cp\u003eAll Bethyl Laboratories\u0026#174; antibodies are va","stringValue":"\u003cp\u003eAll Bethyl Laboratories\u0026#174; antibodies are validated to meet our strict performance standards.\u003c/p\u003e"}],"propertyType":"StandardProperty"},{"attributeFQN":"tenant~productnamelong","isHidden":false,"isMultiValue":false,"attributeDetail":{"valueType":"AdminEntered","inputType":"TextBox","dataType":"String","usageType":"Property","dataTypeSequence":62,"name":"ProductNameLong","description":"","searchableInStorefront":true,"searchDisplayValue":true,"allowFilteringAndSortingInStorefront":true,"customWeightInStorefrontSearch":false},"values":[{"value":""}],"propertyType":"StandardProperty"},{"attributeFQN":"tenant~clonality","isHidden":false,"isMultiValue":false,"attributeDetail":{"valueType":"Predefined","inputType":"List","dataType":"String","usageType":"Property","dataTypeSequence":15,"name":"Clonality","description":"","searchableInStorefront":true,"searchDisplayValue":true,"allowFilteringAndSortingInStorefront":true,"customWeightInStorefrontSearch":false},"values":[{"value":"Polyclonal","stringValue":"Polyclonal"}],"propertyType":"StandardProperty"},{"attributeFQN":"tenant~productnameshort","isHidden":false,"isMultiValue":false,"attributeDetail":{"valueType":"AdminEntered","inputType":"TextBox","dataType":"String","usageType":"Property","dataTypeSequence":66,"name":"ProductNameShort","description":"","searchableInStorefront":true,"searchDisplayValue":true,"allowFilteringAndSortingInStorefront":true,"customWeightInStorefrontSearch":false},"values":[{"value":"Rabbit anti-Histone H4 IHC Antibody","stringValue":"Rabbit anti-Histone H4 IHC Antibody"}],"propertyType":"StandardProperty"},{"attributeFQN":"tenant~spec-sheet-links","isHidden":false,"isMultiValue":false,"attributeDetail":{"valueType":"AdminEntered","inputType":"TextArea","dataType":"String","usageType":"Property","dataTypeSequence":64,"name":"Spec Sheet Links","description":"","allowFilteringAndSortingInStorefront":true,"customWeightInStorefrontSearch":false},"values":[{"value":"1f87467d21cd8548903e7a4b7fd154b5779c348e","stringValue":"1f87467d21cd8548903e7a4b7fd154b5779c348e"},{"value":"177ba3d97ff8bb07d2c196e582b7cd28bdd7fc76","stringValue":"177ba3d97ff8bb07d2c196e582b7cd28bdd7fc76"}],"propertyType":"VariantProperty"},{"attributeFQN":"tenant~sku-status-text","isHidden":false,"isMultiValue":false,"attributeDetail":{"valueType":"AdminEntered","inputType":"TextBox","dataType":"String","usageType":"Property","dataTypeSequence":60,"name":"SKU Status Text","description":"","searchDisplayValue":true,"allowFilteringAndSortingInStorefront":true,"customWeightInStorefrontSearch":false},"values":[{"value":"Active","stringValue":"Active"}],"propertyType":"VariantProperty"},{"attributeFQN":"tenant~child-priority","isHidden":false,"isMultiValue":false,"attributeDetail":{"valueType":"AdminEntered","inputType":"TextBox","dataType":"Number","usageType":"Property","dataTypeSequence":6,"name":"ChildPriority","description":"","allowFilteringAndSortingInStorefront":true,"customWeightInStorefrontSearch":false},"values":[{"value":2},{"value":1}],"propertyType":"VariantProperty"},{"attributeFQN":"tenant~physical-state-text","isHidden":false,"isMultiValue":false,"attributeDetail":{"valueType":"AdminEntered","inputType":"TextBox","dataType":"String","usageType":"Property","dataTypeSequence":44,"name":"Physical State","description":"","searchDisplayValue":true,"allowFilteringAndSortingInStorefront":true,"customWeightInStorefrontSearch":false},"values":[{"value":"Liquid","stringValue":"Liquid"}],"propertyType":"VariantProperty"},{"attributeFQN":"tenant~buffer","isHidden":false,"isMultiValue":false,"attributeDetail":{"valueType":"AdminEntered","inputType":"TextBox","dataType":"String","usageType":"Property","dataTypeSequence":51,"name":"Buffer","description":"","searchDisplayValue":true,"allowFilteringAndSortingInStorefront":true,"customWeightInStorefrontSearch":false},"values":[{"value":"Tris-buffered Saline containing 0.1% BSA and 0.09%","stringValue":"Tris-buffered Saline containing 0.1% BSA and 0.09% Sodium Azide"}],"propertyType":"VariantProperty"},{"attributeFQN":"tenant~amount","isHidden":false,"isMultiValue":false,"attributeDetail":{"valueType":"AdminEntered","inputType":"TextBox","dataType":"String","usageType":"Property","dataTypeSequence":24,"name":"Amount","description":"","searchDisplayValue":true,"allowFilteringAndSortingInStorefront":true,"customWeightInStorefrontSearch":false},"values":[{"value":"10 µl","stringValue":"10 µl"},{"value":"100 µl","stringValue":"100 µl"}],"propertyType":"VariantProperty"},{"attributeFQN":"tenant~stock-concentration","isHidden":false,"isMultiValue":false,"attributeDetail":{"valueType":"AdminEntered","inputType":"TextBox","dataType":"String","usageType":"Property","dataTypeSequence":73,"name":"Stock Concentration","description":"","searchDisplayValue":true,"allowFilteringAndSortingInStorefront":true,"customWeightInStorefrontSearch":false},"values":[{"value":"250 µg/ml","stringValue":"250 µg/ml"}],"propertyType":"VariantProperty"},{"attributeFQN":"tenant~application-dilution-range","isHidden":false,"isMultiValue":false,"attributeDetail":{"valueType":"AdminEntered","inputType":"TextArea","dataType":"String","usageType":"Property","dataTypeSequence":31,"name":"Application Dilution Range","description":"","searchDisplayValue":true,"allowFilteringAndSortingInStorefront":true,"customWeightInStorefrontSearch":false},"values":[{"value":"[{\u0022Application\u0022:\u0022IHC\u0022,\u0022ApplicationDilutionRange\u0022:\u0022","stringValue":"[{\u0022Application\u0022:\u0022IHC\u0022,\u0022ApplicationDilutionRange\u0022:\u00221:100 - 1:500\u0022}]"}],"propertyType":"VariantProperty"},{"attributeFQN":"tenant~prodprocedures-1","isHidden":false,"isMultiValue":false,"attributeDetail":{"valueType":"AdminEntered","inputType":"TextBox","dataType":"String","usageType":"Property","dataTypeSequence":54,"name":"Prod Procedures","description":"","searchDisplayValue":true,"allowFilteringAndSortingInStorefront":true,"customWeightInStorefrontSearch":false},"values":[{"value":"Antibody was affinity purified using an epitope sp","stringValue":"Antibody was affinity purified using an epitope specific to Histone H4 immobilized on solid support.\u003cbr\u003e\u003cbr\u003eThe epitope recognized by IHC-00098-T maps to a region between residue 50 and the C-terminus (residue 103) of human Histone H4 using the numbering given in entry NP_778224.1 (GeneID 121504)."}],"propertyType":"VariantProperty"},{"attributeFQN":"tenant~variant-product-name","isHidden":false,"isMultiValue":false,"attributeDetail":{"valueType":"AdminEntered","inputType":"TextBox","dataType":"String","usageType":"Property","dataTypeSequence":53,"name":"Variant Product Name","description":"","searchableInStorefront":true,"searchDisplayValue":true,"allowFilteringAndSortingInStorefront":true,"customWeightInStorefrontSearch":false},"values":[{"value":"Bethyl Laboratories® Rabbit anti-Histone H4 IHC An","stringValue":"Bethyl Laboratories® Rabbit anti-Histone H4 IHC Antibody, Affinity Purified - 10 µl (5+ slides)"}],"propertyType":"VariantProperty"}],"options":[{"attributeFQN":"tenant~web-quantity","isRequired":true,"isMultiValue":false,"values":[{"value":"100 µl (50+ slides)","attributeValueId":402,"stringValue":"100 µl (50+ slides)","isEnabled":true,"isSelected":false},{"value":"10 µl (5+ slides)","attributeValueId":387,"stringValue":"10 µl (5+ slides)","isEnabled":true,"isSelected":false}],"attributeDetail":{"valueType":"Predefined","inputType":"List","dataType":"String","usageType":"Option","dataTypeSequence":67,"name":"Web Quantity","description":"","searchDisplayValue":true,"allowFilteringAndSortingInStorefront":true,"customWeightInStorefrontSearch":false},"isProductImageGroupSelector":false}],"variations":[{"productCode":"IHC-00098","options":[{"valueSequence":402,"attributeFQN":"tenant~web-quantity","value":"100 µl (50+ slides)"},{"valueSequence":0,"attributeFQN":"tenant~child-priority","value":1}],"inventoryInfo":{"manageStock":true,"outOfStockBehavior":"AllowBackOrder","onlineStockAvailable":175,"onlineSoftStockAvailable":175,"onlineLocationCode":"51694"}},{"productCode":"IHC-00098-T","options":[{"valueSequence":387,"attributeFQN":"tenant~web-quantity","value":"10 µl (5+ slides)"},{"valueSequence":0,"attributeFQN":"tenant~child-priority","value":2}],"inventoryInfo":{"manageStock":true,"outOfStockBehavior":"AllowBackOrder","onlineStockAvailable":10,"onlineSoftStockAvailable":10,"onlineLocationCode":"51694"}}],"validPriceLists":[],"locationsInStock":[],"productImageGroups":[],"productCollections":[],"productCollectionMembers":[],"collectionMembersProductContent":[]}
Rabbit anti-Histone H4 IHC Antibody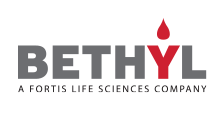 Bethyl Laboratories® Catalog #
Immunogen:
Between 50 and C-term
Purity:
Antigen Affinity Purified
For ordering information, see our International Distributors
Product Details
Specifications
Pyrenomonas salina,
Tomato_4081,
Chaco potato,
Clustered yellowtops,
Maize,
Slime mold,
Coccidian parasite_5802,
Tetrahymena pyriformis,
Stylonychia lemnae,
California sea hare,
California mussel,
Blue mussel_6550,
Blue mussel,
Fungus gnat_7186,
Fruit fly_7220,
Fruit fly_7226,
Fruit fly_7233,
Fruit fly_7238,
Fruit fly_7240,
Fruit fly_7243,
Fruit fly_7245,
Parasitic wasp_7420,
Sea cucumber_7685,
Sea squirt,
Muscovy duck,
Mediterranean mussel,
Blue gum,
Parchment worm,
Red ant,
Tunicate_34765,
White campion_37657,
Trichogramma cacoeciae,
Leek moth,
Greater celandine,
Marine phytoflagellate,
Klunzinger's soft coral,
Water hoglouse,
Mastigamoeba balamuthi,
Chilean blue mussel,
Oxytricha nova,
Yeast_409370,
Kenyan clawed frog,
Chlamydomonas reinhardtii,
Green alga_3067,
Mouse-ear cress,
Garden pea,
Bell pepper,
Wheat,
Aspergillus fumigatus,
Neurospora crassa,
Caenorhabditis elegans,
Dumeril's clam worm,
Innkeeper worm,
Marine copepod,
Midge_7155,
Fruit fly_7224,
Striped sun sea star,
Short spined sea star,
Ochre sea star,
Sunflower sea star,
Painted sea urchin,
Common sea urchin,
Green sea urchin_7660,
Fruitlet core rot fungus,
Darnel ryegrass,
Mortierella alpina,
Staghorn coral_126732,
Emericella nidulans,
Yeast_284593,
Yeast_284811,
Yellow koji mold_510516,
Baker's yeast_559292,
Rainbow trout,
Soybean,
Purple sea urchin,
Nile tilapia,
Spotted green pufferfish,
Crab-eating macaque,
Pig,
Zebrafish,
X. laevis,
D. melanogaster,
Bovine,
Chicken,
Orangutan,
Rat,
Mouse,
X. tropicalis
1 year from date of receipt
Antibody was affinity purified using an epitope specific to Histone H4 immobilized on solid support.

The epitope recognized by IHC-00098-T maps to a region between residue 50 and the C-terminus (residue 103) of human Histone H4 using the numbering given in entry NP_778224.1 (GeneID 121504).
Fortis Guarantee
Guaranteed Performance, Excellent Service!
Gene & Protein Information
Histone H4 is one of four histone proteins that assemble into an octamer to form the nucleosome core and serve to spool and compact DNA into chromatin. Histones are subject to a complex set of post-translational modifications (acetylation, methylation, phosphorylation, ubiquitination, sumoylation, citrullination, and ADP ribosylation) that are important to the regulation of gene transcription, DNA replication, and DNA repair.
Alternate Names
H4/p, histone 4, H4, histone H4
Applications
Epitope exposure is recommended. Epitope exposure with citrate buffer will enhance staining. Likely to work with frozen sections. In some cases, the antibody may be diluted further than indicated.