System.Dynamic.ExpandoObject
{"mainImage":{"src":"//cdn-tp1.mozu.com/31165-51694/cms/51694/files/e9c0bd66-4b2f-49b7-a6fb-828a3bc171da","imageLabel":null,"altText":"Detection of human IKK-alpha by western blot and immunoprecipitation.","imageUrl":"//cdn-tp1.mozu.com/31165-51694/cms/51694/files/e9c0bd66-4b2f-49b7-a6fb-828a3bc171da","cmsId":"e9c0bd66-4b2f-49b7-a6fb-828a3bc171da","videoUrl":null,"mediaType":null,"sequence":1,"productImageGroupId":"default"},"url":"/rabbit-anti-ikk-alpha-antibody/p/BETHYL-A301-933","hasPriceRange":true,"content":{"productImages":[{"src":"//cdn-tp1.mozu.com/31165-51694/cms/51694/files/e9c0bd66-4b2f-49b7-a6fb-828a3bc171da","imageLabel":null,"altText":"Detection of human IKK-alpha by western blot and immunoprecipitation.","imageUrl":"//cdn-tp1.mozu.com/31165-51694/cms/51694/files/e9c0bd66-4b2f-49b7-a6fb-828a3bc171da","cmsId":"e9c0bd66-4b2f-49b7-a6fb-828a3bc171da","videoUrl":null,"mediaType":null,"sequence":1,"productImageGroupId":"default"}],"productName":"Rabbit anti-IKK-alpha Antibody","metaTagTitle":"Rabbit anti-IKK-alpha Antibody","metaTagDescription":"","seoFriendlyUrl":"rabbit-anti-ikk-alpha-antibody"},"categories":[{"url":"/primary-antibodies/c/13","categoryId":13,"content":{"categoryImages":[],"name":"Primary Antibodies","description":"","pageTitle":"","metaTagTitle":"Buy Primary Antibodies","metaTagDescription":"Browse our complete range of validated secondary antibodies available for purchase. Filter through antibodies by target, application, host and more","metaTagKeywords":"","slug":"primary-antibodies"},"childrenCategories":[],"parentCategoryId":12,"sequence":1,"isDisplayed":true,"categoryCode":"primary-antibodies","count":0},{"url":"/trial-size-antibodies/c/17","categoryId":17,"content":{"categoryImages":[],"name":"Trial Size Antibodies","description":"","pageTitle":"","metaTagTitle":"Buy Trial Size Antibodies","metaTagDescription":"Browse our complete range of validated trial size antibodies available for purchase. Filter through primary antibodies by target, application, host and more","metaTagKeywords":"","slug":"trial-size-antibodies"},"childrenCategories":[],"parentCategoryId":12,"sequence":5,"isDisplayed":true,"categoryCode":"trial-size","count":0},{"url":"/cardiovascular/c/27","categoryId":27,"content":{"categoryImages":[],"name":"Cardiovascular","description":"","pageTitle":"","metaTagTitle":"Buy Antibodies for Cardiovascular Disease Research","metaTagDescription":"Fortis Life Sciences Cardiovascular profile consists of more than 5,300 antibodies which are manufactured on-site by our team of scientists","metaTagKeywords":"","slug":"cardiovascular"},"childrenCategories":[],"parentCategoryId":26,"sequence":1,"isDisplayed":true,"categoryCode":"cardiovascular","count":0},{"url":"/immuno-oncology/c/28","categoryId":28,"content":{"categoryImages":[],"name":"Immuno-Oncology","description":"","pageTitle":"","metaTagTitle":"Buy Antibodies for Immuno-Oncology Research","metaTagDescription":"Browse an extensive catalog of rigorously validated recombinant antibodies for identifying immune-cell and tumor markers, T-cell markers, and immune checkpoints","metaTagKeywords":"","slug":"immuno-oncology"},"childrenCategories":[],"parentCategoryId":26,"sequence":2,"isDisplayed":true,"categoryCode":"immuno-oncology","count":0},{"url":"/immunology/c/29","categoryId":29,"content":{"categoryImages":[],"name":"Immunology","description":"","pageTitle":"","metaTagTitle":"Buy Antibodies for Immunology Research","metaTagDescription":"Fortis Life Sciences immunology profile consists of more than 4,600 antibodies which are manufactured on-site by our team of scientists","metaTagKeywords":"","slug":"immunology"},"childrenCategories":[],"parentCategoryId":26,"sequence":3,"isDisplayed":true,"categoryCode":"immunology","count":0},{"url":"/neuroscience/c/30","categoryId":30,"content":{"categoryImages":[],"name":"Neuroscience","description":"","pageTitle":"","metaTagTitle":"Buy Antibodies for Neuroscience Research","metaTagDescription":"Fortis Life Sciences Neuroscience profile consists of more than 5,300 antibodies which are manufactured on-site by our team of scientists","metaTagKeywords":"","slug":"neuroscience"},"childrenCategories":[],"parentCategoryId":26,"sequence":4,"isDisplayed":true,"categoryCode":"neuroscience","count":0},{"url":"/oncology/c/31","categoryId":31,"content":{"categoryImages":[],"name":"Oncology","description":"","pageTitle":"","metaTagTitle":"Buy Antibodies for Oncology Research","metaTagDescription":"Browse an extensive catalog of rigorously validated recombinant antibodies for identifying immune-cell and tumor markers, T-cell markers and immune checkpoints","metaTagKeywords":"","slug":"oncology"},"childrenCategories":[],"parentCategoryId":26,"sequence":5,"isDisplayed":true,"categoryCode":"oncology","count":0},{"url":"/signal-transduction/c/33","categoryId":33,"content":{"categoryImages":[],"name":"Signal Transduction","description":"","pageTitle":"","metaTagTitle":"Buy Antibodies for Signal Transduction Research","metaTagDescription":"Browse through our range of validated signal transduction antibodies to find suitable products for your research application","metaTagKeywords":"","slug":"signal-transduction"},"childrenCategories":[],"parentCategoryId":26,"sequence":7,"isDisplayed":true,"categoryCode":"signal-transduction","count":0}],"priceRange":{"lower":{"onSale":false,"price":121.0,"priceType":"List","catalogListPrice":121.0,"effectivePricelistCode":"BETHYL","priceListEntryCode":"BETHYL","priceListEntryMode":"Simple"},"upper":{"onSale":false,"price":433.0,"priceType":"List","catalogListPrice":433.0,"effectivePricelistCode":"BETHYL","priceListEntryCode":"BETHYL","priceListEntryMode":"Simple"}},"volumePriceBands":[],"productCode":"BETHYL-A301-933","productSequence":192,"productUsage":"Configurable","fulfillmentTypesSupported":["DirectShip"],"goodsType":"Physical","bundledProducts":[],"purchasableState":{"isPurchasable":false,"messages":[{"severity":"Info","source":"ConfigurableProduct","message":"Not done configuring","validationType":"IncompleteProductConfiguration"}]},"isActive":true,"publishState":"Live","availableShippingDiscounts":[],"productType":"Antibody-Configurable","productTypeId":3,"isTaxable":true,"pricingBehavior":{"discountsRestricted":false,"discountsRestrictedStartDate":null,"discountsRestrictedEndDate":null},"inventoryInfo":{"manageStock":true,"outOfStockBehavior":"AllowBackOrder","onlineLocationCode":"51694"},"createDate":"2021-10-13T15:53:12.1081Z","updateDate":"2021-12-03T19:50:36.3926Z","dateFirstAvailableInCatalog":"2021-01-01T00:00:00Z","daysAvailableInCatalog":381,"upCs":[],"mfgPartNumber":"[{\u0022productCode\u0022:\u0022A301-933A\u0022,\u0022priority\u0022:1},{\u0022productCode\u0022:\u0022A301-933A-M\u0022,\u0022priority\u0022:2},{\u0022productCode\u0022:\u0022A301-933A-T\u0022,\u0022priority\u0022:3}]","mfgPartNumbers":[],"measurements":{"packageWeight":{"unit":"lbs","value":1.0}},"properties":[{"attributeFQN":"tenant~product-type","isHidden":false,"isMultiValue":false,"attributeDetail":{"valueType":"Predefined","inputType":"List","dataType":"String","usageType":"Property","dataTypeSequence":58,"name":"Product Type","description":"","searchableInStorefront":true,"searchDisplayValue":true,"allowFilteringAndSortingInStorefront":true,"customWeightInStorefrontSearch":false},"values":[{"value":"Antibody","stringValue":"Antibody"}],"propertyType":"StandardProperty"},{"attributeFQN":"tenant~brand","isHidden":false,"isMultiValue":false,"attributeDetail":{"valueType":"Predefined","inputType":"List","dataType":"String","usageType":"Property","dataTypeSequence":46,"name":"Brand","description":"","searchableInStorefront":true,"searchDisplayValue":true,"allowFilteringAndSortingInStorefront":true,"customWeightInStorefrontSearch":false},"values":[{"value":"Bethyl Laboratories®","stringValue":"Bethyl Laboratories®"}],"propertyType":"StandardProperty"},{"attributeFQN":"tenant~antigen-species","isHidden":false,"isMultiValue":false,"attributeDetail":{"valueType":"Predefined","inputType":"List","dataType":"String","usageType":"Property","dataTypeSequence":29,"name":"Antigen Species","description":"","searchDisplayValue":true,"allowFilteringAndSortingInStorefront":true,"customWeightInStorefrontSearch":false},"values":[{"value":"Human","stringValue":"Human"}],"propertyType":"StandardProperty"},{"attributeFQN":"tenant~host","isHidden":false,"isMultiValue":false,"attributeDetail":{"valueType":"Predefined","inputType":"List","dataType":"String","usageType":"Property","dataTypeSequence":72,"name":"Host","description":"","searchDisplayValue":true,"allowFilteringAndSortingInStorefront":true,"customWeightInStorefrontSearch":false},"values":[{"value":"Rabbit","stringValue":"Rabbit"}],"propertyType":"StandardProperty"},{"attributeFQN":"tenant~IHC-test-materials","isHidden":false,"isMultiValue":false,"attributeDetail":{"valueType":"AdminEntered","inputType":"TextBox","dataType":"String","usageType":"Property","dataTypeSequence":75,"name":"IHC Test Materials","description":"","searchDisplayValue":true,"allowFilteringAndSortingInStorefront":true,"customWeightInStorefrontSearch":false},"values":[{"value":"Human Anaplastic Thyroid Carcinoma,Human Breast Ca","stringValue":"Human Anaplastic Thyroid Carcinoma,Human Breast Carcinoma,Human Ovarian Carcinoma,Human Pancreatic Islet Cell Tumor,Human Prostate Carcinoma,Mouse Squamous Cell Carcinoma,Mouse Teratoma"}],"propertyType":"StandardProperty"},{"attributeFQN":"tenant~application-text","isHidden":false,"isMultiValue":false,"attributeDetail":{"valueType":"AdminEntered","inputType":"TextBox","dataType":"String","usageType":"Property","dataTypeSequence":32,"name":"Application Text","description":"","searchDisplayValue":true,"allowFilteringAndSortingInStorefront":true,"customWeightInStorefrontSearch":false},"values":[{"value":"Western blot of immunoprecipitates performed using","stringValue":"Western blot of immunoprecipitates performed using Normal Pig Serum (Cat. No. \u003ca href=\u0022/p/S100-020\u0022\u003eS100-020\u003c/a\u003e), Goat anti-Rabbit Light Chain HRP Conjugate (Cat. No. \u003ca href=\u0022/p/A120-113P\u0022\u003eA120-113P\u003c/a\u003e) and 4-8% SDS-PAGE. Western blot of lysates performed using standard western blot reagents and 4-8% SDS-PAGE."}],"propertyType":"StandardProperty"},{"attributeFQN":"tenant~image-links","isHidden":false,"isMultiValue":false,"attributeDetail":{"valueType":"AdminEntered","inputType":"TextArea","dataType":"String","usageType":"Property","dataTypeSequence":16,"name":"Image Links","description":"","allowFilteringAndSortingInStorefront":true,"customWeightInStorefrontSearch":false},"values":[{"value":"80599fafcab509810ccf7dc37810847c2aa4f402|6925c64e9","stringValue":"80599fafcab509810ccf7dc37810847c2aa4f402|6925c64e98bc4f72173c4fc223b963c68d8103ea"}],"propertyType":"StandardProperty"},{"attributeFQN":"tenant~shelf-life","isHidden":false,"isMultiValue":false,"attributeDetail":{"valueType":"Predefined","inputType":"List","dataType":"String","usageType":"Property","dataTypeSequence":52,"name":"Shelf Life","description":"","searchDisplayValue":true,"allowFilteringAndSortingInStorefront":true,"customWeightInStorefrontSearch":false},"values":[{"value":"1 year from date of receipt","stringValue":"1 year from date of receipt"}],"propertyType":"StandardProperty"},{"attributeFQN":"tenant~applications","isHidden":false,"isMultiValue":true,"attributeDetail":{"valueType":"Predefined","inputType":"List","dataType":"String","usageType":"Property","dataTypeSequence":33,"name":"Application","description":"","searchDisplayValue":true,"allowFilteringAndSortingInStorefront":true,"customWeightInStorefrontSearch":false},"values":[{"value":"IHC","stringValue":"IHC"},{"value":"IP","stringValue":"IP"},{"value":"WB","stringValue":"WB"}],"propertyType":"StandardProperty"},{"attributeFQN":"tenant~protein-name","isHidden":false,"isMultiValue":false,"attributeDetail":{"valueType":"AdminEntered","inputType":"TextBox","dataType":"String","usageType":"Property","dataTypeSequence":70,"name":"ProteinName","description":"","searchableInStorefront":true,"searchDisplayValue":true,"allowFilteringAndSortingInStorefront":true,"customWeightInStorefrontSearch":false},"values":[{"value":"Inhibitor of nuclear factor kappa-B kinase subunit","stringValue":"Inhibitor of nuclear factor kappa-B kinase subunit alpha"}],"propertyType":"StandardProperty"},{"attributeFQN":"tenant~immunogen","isHidden":false,"isMultiValue":false,"attributeDetail":{"valueType":"AdminEntered","inputType":"TextBox","dataType":"String","usageType":"Property","dataTypeSequence":21,"name":"Immunogen","description":"","searchDisplayValue":true,"allowFilteringAndSortingInStorefront":true,"customWeightInStorefrontSearch":false},"values":[{"value":"between 350 and 400","stringValue":"between 350 and 400"}],"propertyType":"StandardProperty"},{"attributeFQN":"tenant~stock-behavior","isHidden":false,"isMultiValue":false,"attributeDetail":{"valueType":"Predefined","inputType":"List","dataType":"String","usageType":"Property","dataTypeSequence":68,"name":"Stock Behavior","description":"","allowFilteringAndSortingInStorefront":true,"customWeightInStorefrontSearch":false},"values":[{"value":"AcceptBackorder","stringValue":"AcceptBackorder"}],"propertyType":"StandardProperty"},{"attributeFQN":"tenant~storage","isHidden":false,"isMultiValue":false,"attributeDetail":{"valueType":"Predefined","inputType":"List","dataType":"String","usageType":"Property","dataTypeSequence":11,"name":"Storage","description":"","searchDisplayValue":true,"allowFilteringAndSortingInStorefront":true,"customWeightInStorefrontSearch":false},"values":[{"value":"2 - 8 °C","stringValue":"2 - 8 °C"}],"propertyType":"StandardProperty"},{"attributeFQN":"tenant~iso-type","isHidden":false,"isMultiValue":false,"attributeDetail":{"valueType":"Predefined","inputType":"List","dataType":"String","usageType":"Property","dataTypeSequence":25,"name":"IsoType","description":"","searchDisplayValue":true,"allowFilteringAndSortingInStorefront":true,"customWeightInStorefrontSearch":false},"values":[{"value":"IgG","stringValue":"IgG"}],"propertyType":"StandardProperty"},{"attributeFQN":"tenant~current-lot","isHidden":false,"isMultiValue":false,"attributeDetail":{"valueType":"AdminEntered","inputType":"TextBox","dataType":"String","usageType":"Property","dataTypeSequence":38,"name":"Current Lot","description":"","searchableInStorefront":true,"searchDisplayValue":true,"allowFilteringAndSortingInStorefront":true,"customWeightInStorefrontSearch":false},"values":[{"value":"1","stringValue":"1"}],"propertyType":"StandardProperty"},{"attributeFQN":"tenant~symbol","isHidden":false,"isMultiValue":false,"attributeDetail":{"valueType":"AdminEntered","inputType":"TextBox","dataType":"String","usageType":"Property","dataTypeSequence":13,"name":"Symbol","description":"","searchableInStorefront":true,"searchDisplayValue":true,"allowFilteringAndSortingInStorefront":true,"customWeightInStorefrontSearch":false},"values":[{"value":"CHUK","stringValue":"CHUK"}],"propertyType":"StandardProperty"},{"attributeFQN":"tenant~target","isHidden":false,"isMultiValue":false,"attributeDetail":{"valueType":"AdminEntered","inputType":"TextBox","dataType":"String","usageType":"Property","dataTypeSequence":18,"name":"Target","description":"","searchDisplayValue":true,"allowFilteringAndSortingInStorefront":true,"customWeightInStorefrontSearch":false},"values":[{"value":"IKK-alpha","stringValue":"IKK-alpha"}],"propertyType":"StandardProperty"},{"attributeFQN":"tenant~gene-aliases","isHidden":false,"isMultiValue":false,"attributeDetail":{"valueType":"AdminEntered","inputType":"TextBox","dataType":"String","usageType":"Property","dataTypeSequence":61,"name":"GeneAliases","description":"","searchableInStorefront":true,"searchDisplayValue":true,"allowFilteringAndSortingInStorefront":true,"customWeightInStorefrontSearch":false},"values":[{"value":"Conserved helix-loop-helix ubiquitous kinase, Ikap","stringValue":"Conserved helix-loop-helix ubiquitous kinase, IkappaB kinase, I-kappa-B kinase 1, I-kappa-B kinase alpha, I-kappa-B kinase-alpha, IkB kinase alpha subunit, IKBKA, IKK1, IKKA, IKK-A, IKK-a kinase, IKK-alpha, inhibitor of nuclear factor kappa-B kinase subunit alpha, NFKBIKA, Nuclear factor NFkappaB inhibitor kinase alpha, Nuclear factor NF-kappa-B inhibitor kinase alpha, TCF16, TCF-16, transcription factor 16"}],"propertyType":"StandardProperty"},{"attributeFQN":"tenant~target-sentence","isHidden":false,"isMultiValue":false,"attributeDetail":{"valueType":"AdminEntered","inputType":"TextBox","dataType":"String","usageType":"Property","dataTypeSequence":22,"name":"TargetSentence","description":"","searchableInStorefront":true,"searchDisplayValue":true,"allowFilteringAndSortingInStorefront":true,"customWeightInStorefrontSearch":false},"values":[{"value":"I kappa-B kinase-alpha (IKK-alpha) is part of the ","stringValue":"I kappa-B kinase-alpha (IKK-alpha) is part of the IKK complex composed of two regulatory subunits, IKK-alpha and IKK-beta, and a regulatory subunit, IKK-gamma/NEMO. The IKK complex functions to phosphorylate and inactivate I kappa B, an inhibitor of the NF-kappa B transcription factor."}],"propertyType":"StandardProperty"},{"attributeFQN":"tenant~gene-id","isHidden":false,"isMultiValue":false,"attributeDetail":{"valueType":"AdminEntered","inputType":"TextBox","dataType":"String","usageType":"Property","dataTypeSequence":65,"name":"GeneID","description":"","searchDisplayValue":true,"allowFilteringAndSortingInStorefront":true,"customWeightInStorefrontSearch":false},"values":[{"value":"1147","stringValue":"1147"}],"propertyType":"StandardProperty"},{"attributeFQN":"tenant~research","isHidden":false,"isMultiValue":true,"attributeDetail":{"valueType":"Predefined","inputType":"List","dataType":"String","usageType":"Property","dataTypeSequence":19,"name":"Research","description":"","searchableInStorefront":true,"allowFilteringAndSortingInStorefront":true,"customWeightInStorefrontSearch":false},"values":[{"value":"TRAIL Signaling","stringValue":"TRAIL Signaling"},{"value":"EPO Signaling","stringValue":"EPO Signaling"},{"value":"PI3K-AKT Signaling in Cancer","stringValue":"PI3K-AKT Signaling in Cancer"},{"value":"CD95/FAS Signaling","stringValue":"CD95/FAS Signaling"},{"value":"FoxO Signaling","stringValue":"FoxO Signaling"},{"value":"B Cell Receptor Signaling","stringValue":"B Cell Receptor Signaling"},{"value":"Cardiac Hypertrophy","stringValue":"Cardiac Hypertrophy"},{"value":"CD40 Signaling","stringValue":"CD40 Signaling"},{"value":"Cytokine Signaling","stringValue":"Cytokine Signaling"},{"value":"Fc Receptor Signaling","stringValue":"Fc Receptor Signaling"},{"value":"IFN Signaling","stringValue":"IFN Signaling"},{"value":"Interleukin Signaling","stringValue":"Interleukin Signaling"},{"value":"Leptin Signaling","stringValue":"Leptin Signaling"},{"value":"Lung Cancer","stringValue":"Lung Cancer"},{"value":"NF-kB Signaling","stringValue":"NF-kB Signaling"},{"value":"PI3K/Akt Signaling","stringValue":"PI3K/Akt Signaling"},{"value":"Prostate Cancer","stringValue":"Prostate Cancer"},{"value":"RANKL-RANK Signaling","stringValue":"RANKL-RANK Signaling"},{"value":"Response to Virus","stringValue":"Response to Virus"},{"value":"TNF Signaling","stringValue":"TNF Signaling"},{"value":"Toll-like Receptor Signaling","stringValue":"Toll-like Receptor Signaling"},{"value":"TWEAK Signaling","stringValue":"TWEAK Signaling"},{"value":"EGFR Signaling in Cancer","stringValue":"EGFR Signaling in Cancer"},{"value":"JAK-STAT Signaling","stringValue":"JAK-STAT Signaling"},{"value":"NGF Signaling","stringValue":"NGF Signaling"},{"value":"MAPK Signaling","stringValue":"MAPK Signaling"},{"value":"Gene Expression","stringValue":"Gene Expression"},{"value":"FGF Signaling","stringValue":"FGF Signaling"},{"value":"VEGF Signaling","stringValue":"VEGF Signaling"},{"value":"Apoptosis","stringValue":"Apoptosis"},{"value":"Breast Cancer","stringValue":"Breast Cancer"},{"value":"Cardiology","stringValue":"Cardiology"},{"value":"Cardiovascular","stringValue":"Cardiovascular"},{"value":"EGFR Signaling","stringValue":"EGFR Signaling"},{"value":"Host-Virus Interactions","stringValue":"Host-Virus Interactions"},{"value":"Kinase/Phosphatase","stringValue":"Kinase/Phosphatase"},{"value":"Leukemia","stringValue":"Leukemia"},{"value":"PDGF Signaling","stringValue":"PDGF Signaling"},{"value":"SCF-KIT Signaling","stringValue":"SCF-KIT Signaling"},{"value":"T Cell Receptor Signaling","stringValue":"T Cell Receptor Signaling"},{"value":"Cell Cycle","stringValue":"Cell Cycle"},{"value":"Neurobiology","stringValue":"Neurobiology"},{"value":"Cancer","stringValue":"Cancer"},{"value":"Immunology","stringValue":"Immunology"},{"value":"Innate Immunity","stringValue":"Innate Immunity"},{"value":"Signal Transduction","stringValue":"Signal Transduction"}],"propertyType":"StandardProperty"},{"attributeFQN":"tenant~purity","isHidden":false,"isMultiValue":false,"attributeDetail":{"valueType":"Predefined","inputType":"List","dataType":"String","usageType":"Property","dataTypeSequence":74,"name":"Purity","description":"","searchDisplayValue":true,"allowFilteringAndSortingInStorefront":true,"customWeightInStorefrontSearch":false},"values":[{"value":"Antigen Affinity Purified","stringValue":"Antigen Affinity Purified"}],"propertyType":"StandardProperty"},{"attributeFQN":"tenant~gene-name","isHidden":false,"isMultiValue":false,"attributeDetail":{"valueType":"AdminEntered","inputType":"TextBox","dataType":"String","usageType":"Property","dataTypeSequence":69,"name":"GeneName","description":"","searchableInStorefront":true,"searchDisplayValue":true,"allowFilteringAndSortingInStorefront":true,"customWeightInStorefrontSearch":false},"values":[{"value":"conserved helix-loop-helix ubiquitous kinase","stringValue":"conserved helix-loop-helix ubiquitous kinase"}],"propertyType":"StandardProperty"},{"attributeFQN":"tenant~taxonomy-id","isHidden":false,"isMultiValue":false,"attributeDetail":{"valueType":"Predefined","inputType":"List","dataType":"String","usageType":"Property","dataTypeSequence":35,"name":"TaxonomyID","description":"","searchDisplayValue":true,"allowFilteringAndSortingInStorefront":true,"customWeightInStorefrontSearch":false},"values":[{"value":"9606","stringValue":"9606"}],"propertyType":"StandardProperty"},{"attributeFQN":"tenant~related-products","isHidden":false,"isMultiValue":false,"attributeDetail":{"valueType":"AdminEntered","inputType":"TextBox","dataType":"String","usageType":"Property","dataTypeSequence":12,"name":"Related Products","description":"","searchableInStorefront":true,"searchDisplayValue":true,"allowFilteringAndSortingInStorefront":true,"customWeightInStorefrontSearch":false},"values":[{"value":"A301-934A|IHC-00401","stringValue":"A301-934A|IHC-00401"}],"propertyType":"StandardProperty"},{"attributeFQN":"tenant~sds-links","isHidden":false,"isMultiValue":false,"attributeDetail":{"valueType":"AdminEntered","inputType":"TextArea","dataType":"String","usageType":"Property","dataTypeSequence":42,"name":"SDS Links","description":"","allowFilteringAndSortingInStorefront":true,"customWeightInStorefrontSearch":false},"values":[{"value":"f8884fbacc16f48d367eed4f1efed28481979fa5","stringValue":"f8884fbacc16f48d367eed4f1efed28481979fa5"}],"propertyType":"StandardProperty"},{"attributeFQN":"tenant~format","isHidden":false,"isMultiValue":false,"attributeDetail":{"valueType":"Predefined","inputType":"List","dataType":"String","usageType":"Property","dataTypeSequence":57,"name":"Format","description":"","searchDisplayValue":true,"allowFilteringAndSortingInStorefront":true,"customWeightInStorefrontSearch":false},"values":[{"value":"Whole IgG","stringValue":"Whole IgG"}],"propertyType":"StandardProperty"},{"attributeFQN":"tenant~related-secondaries","isHidden":false,"isMultiValue":false,"attributeDetail":{"valueType":"AdminEntered","inputType":"TextBox","dataType":"String","usageType":"Property","dataTypeSequence":14,"name":"Related Secondaries","description":"","searchableInStorefront":true,"searchDisplayValue":true,"allowFilteringAndSortingInStorefront":true,"customWeightInStorefrontSearch":false},"values":[{"value":"A120-100P|A120-101D4|A120-101F|A120-101P|A120-108P","stringValue":"A120-100P|A120-101D4|A120-101F|A120-101P|A120-108P|A120-114F|A120-201D2|A120-201D3|A120-201D4|A120-201D5|A120-201P|A120-208P|A120-401P|A120-501F|A120-501P"}],"propertyType":"StandardProperty"},{"attributeFQN":"tenant~verified-reactivity","isHidden":false,"isMultiValue":true,"attributeDetail":{"valueType":"Predefined","inputType":"List","dataType":"String","usageType":"Property","dataTypeSequence":59,"name":"Verified Reactivity","description":"","searchableInStorefront":true,"searchDisplayValue":true,"allowFilteringAndSortingInStorefront":true,"customWeightInStorefrontSearch":false},"values":[{"value":"Mouse","stringValue":"Mouse"},{"value":"Human","stringValue":"Human"}],"propertyType":"StandardProperty"},{"attributeFQN":"tenant~trial-size-available","isHidden":false,"isMultiValue":false,"attributeDetail":{"valueType":"Predefined","inputType":"List","dataType":"String","usageType":"Property","dataTypeSequence":40,"name":"Trial Size Available","description":"","searchableInStorefront":true,"searchDisplayValue":true,"allowFilteringAndSortingInStorefront":true,"customWeightInStorefrontSearch":false},"values":[{"value":"Yes","stringValue":"Yes"}],"propertyType":"StandardProperty"},{"attributeFQN":"tenant~uniprot-id","isHidden":false,"isMultiValue":false,"attributeDetail":{"valueType":"AdminEntered","inputType":"TextBox","dataType":"String","usageType":"Property","dataTypeSequence":45,"name":"UniprotID","description":"","searchableInStorefront":true,"searchDisplayValue":true,"allowFilteringAndSortingInStorefront":true,"customWeightInStorefrontSearch":false},"values":[{"value":"O15111","stringValue":"O15111"}],"propertyType":"StandardProperty"},{"attributeFQN":"tenant~web-category","isHidden":false,"isMultiValue":false,"attributeDetail":{"valueType":"AdminEntered","inputType":"TextBox","dataType":"String","usageType":"Property","dataTypeSequence":63,"name":"Web Category","description":"","searchDisplayValue":true,"allowFilteringAndSortingInStorefront":true,"customWeightInStorefrontSearch":false},"values":[{"value":"Primary","stringValue":"Primary"}],"propertyType":"StandardProperty"},{"attributeFQN":"tenant~validation-text","isHidden":false,"isMultiValue":false,"attributeDetail":{"valueType":"AdminEntered","inputType":"TextArea","dataType":"String","usageType":"Property","dataTypeSequence":50,"name":"Validation Text","description":"","searchDisplayValue":true,"allowFilteringAndSortingInStorefront":true,"customWeightInStorefrontSearch":false},"values":[{"value":"\u003cp\u003eAll Bethyl Laboratories\u0026#174; antibodies are va","stringValue":"\u003cp\u003eAll Bethyl Laboratories\u0026#174; antibodies are validated to meet our strict performance standards.\u003c/p\u003e"}],"propertyType":"StandardProperty"},{"attributeFQN":"tenant~productnamelong","isHidden":false,"isMultiValue":false,"attributeDetail":{"valueType":"AdminEntered","inputType":"TextBox","dataType":"String","usageType":"Property","dataTypeSequence":62,"name":"ProductNameLong","description":"","searchableInStorefront":true,"searchDisplayValue":true,"allowFilteringAndSortingInStorefront":true,"customWeightInStorefrontSearch":false},"values":[{"value":""}],"propertyType":"StandardProperty"},{"attributeFQN":"tenant~clonality","isHidden":false,"isMultiValue":false,"attributeDetail":{"valueType":"Predefined","inputType":"List","dataType":"String","usageType":"Property","dataTypeSequence":15,"name":"Clonality","description":"","searchableInStorefront":true,"searchDisplayValue":true,"allowFilteringAndSortingInStorefront":true,"customWeightInStorefrontSearch":false},"values":[{"value":"Polyclonal","stringValue":"Polyclonal"}],"propertyType":"StandardProperty"},{"attributeFQN":"tenant~productnameshort","isHidden":false,"isMultiValue":false,"attributeDetail":{"valueType":"AdminEntered","inputType":"TextBox","dataType":"String","usageType":"Property","dataTypeSequence":66,"name":"ProductNameShort","description":"","searchableInStorefront":true,"searchDisplayValue":true,"allowFilteringAndSortingInStorefront":true,"customWeightInStorefrontSearch":false},"values":[{"value":"Rabbit anti-IKK-alpha Antibody","stringValue":"Rabbit anti-IKK-alpha Antibody"}],"propertyType":"StandardProperty"},{"attributeFQN":"tenant~spec-sheet-links","isHidden":false,"isMultiValue":false,"attributeDetail":{"valueType":"AdminEntered","inputType":"TextArea","dataType":"String","usageType":"Property","dataTypeSequence":64,"name":"Spec Sheet Links","description":"","allowFilteringAndSortingInStorefront":true,"customWeightInStorefrontSearch":false},"values":[{"value":"4ba1d4fc504d24d4aea1b1ffdf04655f4aeb475e","stringValue":"4ba1d4fc504d24d4aea1b1ffdf04655f4aeb475e"},{"value":"024563e9b0c6f4c66ac6b69e644c4ab7798aea14","stringValue":"024563e9b0c6f4c66ac6b69e644c4ab7798aea14"},{"value":"05c4cd5aa9e348c6f657bb959108eba94ceac4fa","stringValue":"05c4cd5aa9e348c6f657bb959108eba94ceac4fa"}],"propertyType":"VariantProperty"},{"attributeFQN":"tenant~sku-status-text","isHidden":false,"isMultiValue":false,"attributeDetail":{"valueType":"AdminEntered","inputType":"TextBox","dataType":"String","usageType":"Property","dataTypeSequence":60,"name":"SKU Status Text","description":"","searchDisplayValue":true,"allowFilteringAndSortingInStorefront":true,"customWeightInStorefrontSearch":false},"values":[{"value":"Active","stringValue":"Active"}],"propertyType":"VariantProperty"},{"attributeFQN":"tenant~child-priority","isHidden":false,"isMultiValue":false,"attributeDetail":{"valueType":"AdminEntered","inputType":"TextBox","dataType":"Number","usageType":"Property","dataTypeSequence":6,"name":"ChildPriority","description":"","allowFilteringAndSortingInStorefront":true,"customWeightInStorefrontSearch":false},"values":[{"value":3},{"value":2},{"value":1}],"propertyType":"VariantProperty"},{"attributeFQN":"tenant~physical-state-text","isHidden":false,"isMultiValue":false,"attributeDetail":{"valueType":"AdminEntered","inputType":"TextBox","dataType":"String","usageType":"Property","dataTypeSequence":44,"name":"Physical State","description":"","searchDisplayValue":true,"allowFilteringAndSortingInStorefront":true,"customWeightInStorefrontSearch":false},"values":[{"value":"Liquid","stringValue":"Liquid"}],"propertyType":"VariantProperty"},{"attributeFQN":"tenant~buffer","isHidden":false,"isMultiValue":false,"attributeDetail":{"valueType":"AdminEntered","inputType":"TextBox","dataType":"String","usageType":"Property","dataTypeSequence":51,"name":"Buffer","description":"","searchDisplayValue":true,"allowFilteringAndSortingInStorefront":true,"customWeightInStorefrontSearch":false},"values":[{"value":"Tris-buffered Saline containing 0.1% BSA and 0.09%","stringValue":"Tris-buffered Saline containing 0.1% BSA and 0.09% Sodium Azide"}],"propertyType":"VariantProperty"},{"attributeFQN":"tenant~amount","isHidden":false,"isMultiValue":false,"attributeDetail":{"valueType":"AdminEntered","inputType":"TextBox","dataType":"String","usageType":"Property","dataTypeSequence":24,"name":"Amount","description":"","searchDisplayValue":true,"allowFilteringAndSortingInStorefront":true,"customWeightInStorefrontSearch":false},"values":[{"value":"20 µl (2 blots)","stringValue":"20 µl (2 blots)"},{"value":"100 µl (10 blots)","stringValue":"100 µl (10 blots)"},{"value":"100 µl","stringValue":"100 µl"}],"propertyType":"VariantProperty"},{"attributeFQN":"tenant~stock-concentration","isHidden":false,"isMultiValue":false,"attributeDetail":{"valueType":"AdminEntered","inputType":"TextBox","dataType":"String","usageType":"Property","dataTypeSequence":73,"name":"Stock Concentration","description":"","searchDisplayValue":true,"allowFilteringAndSortingInStorefront":true,"customWeightInStorefrontSearch":false},"values":[{"value":"40 µg/ml","stringValue":"40 µg/ml"},{"value":"200 µg/ml","stringValue":"200 µg/ml"}],"propertyType":"VariantProperty"},{"attributeFQN":"tenant~application-dilution-range","isHidden":false,"isMultiValue":false,"attributeDetail":{"valueType":"AdminEntered","inputType":"TextArea","dataType":"String","usageType":"Property","dataTypeSequence":31,"name":"Application Dilution Range","description":"","searchDisplayValue":true,"allowFilteringAndSortingInStorefront":true,"customWeightInStorefrontSearch":false},"values":[{"value":"[{\u0022Application\u0022:\u0022IHC\u0022,\u0022ApplicationDilutionRange\u0022:\u0022","stringValue":"[{\u0022Application\u0022:\u0022IHC\u0022,\u0022ApplicationDilutionRange\u0022:\u00221:20 - 1:100. Epitope retrieval with citrate buffer pH 6.0 is recommended for FFPE tissue sections.\u0022},{\u0022Application\u0022:\u0022IP\u0022,\u0022ApplicationDilutionRange\u0022:\u0022The antibody contained within A301-933A-T has been qualified for use in immunoprecipitation; however, we recommend using the alternative formulation of this antibody found as product A301-933A.\u0022},{\u0022Application\u0022:\u0022WB\u0022,\u0022ApplicationDilutionRange\u0022:\u00221:1000\u0022}]"}],"propertyType":"VariantProperty"},{"attributeFQN":"tenant~prodprocedures-1","isHidden":false,"isMultiValue":false,"attributeDetail":{"valueType":"AdminEntered","inputType":"TextBox","dataType":"String","usageType":"Property","dataTypeSequence":54,"name":"Prod Procedures","description":"","searchDisplayValue":true,"allowFilteringAndSortingInStorefront":true,"customWeightInStorefrontSearch":false},"values":[{"value":"Antibody was affinity purified using an epitope sp","stringValue":"Antibody was affinity purified using an epitope specific to IKK-alpha immobilized on solid support.\u003cbr\u003e\u003cbr\u003eThe epitope recognized by A301-933A-T maps to a region between residue 350 and 400 of human I-kappa-B kinase-alpha using the numbering given in entry NP_001269.3 (GeneID 1147)."}],"propertyType":"VariantProperty"},{"attributeFQN":"tenant~variant-product-name","isHidden":false,"isMultiValue":false,"attributeDetail":{"valueType":"AdminEntered","inputType":"TextBox","dataType":"String","usageType":"Property","dataTypeSequence":53,"name":"Variant Product Name","description":"","searchableInStorefront":true,"searchDisplayValue":true,"allowFilteringAndSortingInStorefront":true,"customWeightInStorefrontSearch":false},"values":[{"value":"Bethyl Laboratories® Rabbit anti-IKK-alpha Antibod","stringValue":"Bethyl Laboratories® Rabbit anti-IKK-alpha Antibody, Affinity Purified - 20 µl (2 blots)"}],"propertyType":"VariantProperty"}],"options":[{"attributeFQN":"tenant~web-quantity","isRequired":true,"isMultiValue":false,"values":[{"value":"20 µl (2 blots)","attributeValueId":410,"stringValue":"20 µl (2 blots)","isEnabled":true,"isSelected":false},{"value":"100 µl (10 blots)","attributeValueId":394,"stringValue":"100 µl (10 blots)","isEnabled":true,"isSelected":false},{"value":"100 µl (200 µg/ml)","attributeValueId":398,"stringValue":"100 µl (200 µg/ml)","isEnabled":true,"isSelected":false}],"attributeDetail":{"valueType":"Predefined","inputType":"List","dataType":"String","usageType":"Option","dataTypeSequence":67,"name":"Web Quantity","description":"","searchDisplayValue":true,"allowFilteringAndSortingInStorefront":true,"customWeightInStorefrontSearch":false},"isProductImageGroupSelector":false}],"variations":[{"productCode":"A301-933A","options":[{"valueSequence":398,"attributeFQN":"tenant~web-quantity","value":"100 µl (200 µg/ml)"},{"valueSequence":0,"attributeFQN":"tenant~child-priority","value":1}],"inventoryInfo":{"manageStock":true,"outOfStockBehavior":"AllowBackOrder","onlineStockAvailable":167,"onlineSoftStockAvailable":167,"onlineLocationCode":"51694"}},{"productCode":"A301-933A-M","options":[{"valueSequence":394,"attributeFQN":"tenant~web-quantity","value":"100 µl (10 blots)"},{"valueSequence":0,"attributeFQN":"tenant~child-priority","value":2}],"inventoryInfo":{"manageStock":true,"outOfStockBehavior":"AllowBackOrder","onlineStockAvailable":10,"onlineSoftStockAvailable":10,"onlineLocationCode":"51694"}},{"productCode":"A301-933A-T","options":[{"valueSequence":410,"attributeFQN":"tenant~web-quantity","value":"20 µl (2 blots)"},{"valueSequence":0,"attributeFQN":"tenant~child-priority","value":3}],"inventoryInfo":{"manageStock":true,"outOfStockBehavior":"AllowBackOrder","onlineStockAvailable":10,"onlineSoftStockAvailable":10,"onlineLocationCode":"51694"}}],"validPriceLists":[],"locationsInStock":[],"productImageGroups":[],"productCollections":[],"productCollectionMembers":[],"collectionMembersProductContent":[]}
Rabbit anti-IKK-alpha Antibody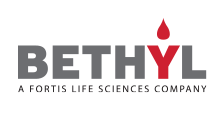 Bethyl Laboratories® Catalog #
Immunogen:
between 350 and 400
Purity:
Antigen Affinity Purified
For ordering information, see our International Distributors
Product Details
Specifications
1 year from date of receipt
Antibody was affinity purified using an epitope specific to IKK-alpha immobilized on solid support.

The epitope recognized by A301-933A-T maps to a region between residue 350 and 400 of human I-kappa-B kinase-alpha using the numbering given in entry NP_001269.3 (GeneID 1147).
Fortis Guarantee
Guaranteed Performance, Excellent Service!
Gene & Protein Information
I kappa-B kinase-alpha (IKK-alpha) is part of the IKK complex composed of two regulatory subunits, IKK-alpha and IKK-beta, and a regulatory subunit, IKK-gamma/NEMO. The IKK complex functions to phosphorylate and inactivate I kappa B, an inhibitor of the NF-kappa B transcription factor.
CHUK
conserved helix-loop-helix ubiquitous kinase
Inhibitor of nuclear factor kappa-B kinase subunit
Alternate Names
Conserved helix-loop-helix ubiquitous kinase, IkappaB kinase, I-kappa-B kinase 1, I-kappa-B kinase alpha, I-kappa-B kinase-alpha, IkB kinase alpha subunit, IKBKA, IKK1, IKKA, IKK-A, IKK-a kinase, IKK-alpha, inhibitor of nuclear factor kappa-B kinase subunit alpha, NFKBIKA, Nuclear factor NFkappaB inhibitor kinase alpha, Nuclear factor NF-kappa-B inhibitor kinase alpha, TCF16, TCF-16, transcription factor 16