System.Dynamic.ExpandoObject
{"mainImage":{"src":"//cdn-tp1.mozu.com/31165-51694/cms/51694/files/290b7409-64ac-44a6-a977-7fcc2d94640a","imageLabel":null,"altText":"Detection of human NTPCR by western blot.","imageUrl":"//cdn-tp1.mozu.com/31165-51694/cms/51694/files/290b7409-64ac-44a6-a977-7fcc2d94640a","cmsId":"290b7409-64ac-44a6-a977-7fcc2d94640a","videoUrl":null,"mediaType":null,"sequence":1,"productImageGroupId":"default"},"url":"/rabbit-anti-ntpcr-antibody/p/BETHYL-A305-696","hasPriceRange":true,"content":{"productImages":[{"src":"//cdn-tp1.mozu.com/31165-51694/cms/51694/files/290b7409-64ac-44a6-a977-7fcc2d94640a","imageLabel":null,"altText":"Detection of human NTPCR by western blot.","imageUrl":"//cdn-tp1.mozu.com/31165-51694/cms/51694/files/290b7409-64ac-44a6-a977-7fcc2d94640a","cmsId":"290b7409-64ac-44a6-a977-7fcc2d94640a","videoUrl":null,"mediaType":null,"sequence":1,"productImageGroupId":"default"}],"productName":"Rabbit anti-NTPCR Antibody","metaTagTitle":"Rabbit anti-NTPCR Antibody","metaTagDescription":"","seoFriendlyUrl":"rabbit-anti-ntpcr-antibody"},"categories":[{"url":"/primary-antibodies/c/13","categoryId":13,"content":{"categoryImages":[],"name":"Primary Antibodies","description":"","pageTitle":"","metaTagTitle":"Buy Primary Antibodies","metaTagDescription":"Browse our complete range of validated secondary antibodies available for purchase. Filter through antibodies by target, application, host and more","metaTagKeywords":"","slug":"primary-antibodies"},"childrenCategories":[],"parentCategoryId":12,"sequence":1,"isDisplayed":true,"categoryCode":"primary-antibodies","count":0},{"url":"/trial-size-antibodies/c/17","categoryId":17,"content":{"categoryImages":[],"name":"Trial Size Antibodies","description":"","pageTitle":"","metaTagTitle":"Buy Trial Size Antibodies","metaTagDescription":"Browse our complete range of validated trial size antibodies available for purchase. Filter through primary antibodies by target, application, host and more","metaTagKeywords":"","slug":"trial-size-antibodies"},"childrenCategories":[],"parentCategoryId":12,"sequence":5,"isDisplayed":true,"categoryCode":"trial-size","count":0}],"priceRange":{"lower":{"onSale":false,"price":121.0,"priceType":"List","catalogListPrice":121.0,"effectivePricelistCode":"BETHYL","priceListEntryCode":"BETHYL","priceListEntryMode":"Simple"},"upper":{"onSale":false,"price":291.0,"priceType":"List","catalogListPrice":291.0,"effectivePricelistCode":"BETHYL","priceListEntryCode":"BETHYL","priceListEntryMode":"Simple"}},"volumePriceBands":[],"productCode":"BETHYL-A305-696","productSequence":338,"productUsage":"Configurable","fulfillmentTypesSupported":["DirectShip"],"goodsType":"Physical","bundledProducts":[],"purchasableState":{"isPurchasable":false,"messages":[{"severity":"Info","source":"ConfigurableProduct","message":"Not done configuring","validationType":"IncompleteProductConfiguration"}]},"isActive":true,"publishState":"Live","availableShippingDiscounts":[],"productType":"Antibody-Configurable","productTypeId":3,"isTaxable":true,"pricingBehavior":{"discountsRestricted":false,"discountsRestrictedStartDate":null,"discountsRestrictedEndDate":null},"inventoryInfo":{"manageStock":true,"outOfStockBehavior":"AllowBackOrder","onlineLocationCode":"51694"},"createDate":"2021-10-13T16:09:33.7788Z","updateDate":"2021-12-03T19:50:45.1165Z","dateFirstAvailableInCatalog":"2021-01-01T00:00:00Z","daysAvailableInCatalog":381,"upCs":[],"mfgPartNumber":"[{\u0022productCode\u0022:\u0022A305-696A-M\u0022,\u0022priority\u0022:2},{\u0022productCode\u0022:\u0022A305-696A-T\u0022,\u0022priority\u0022:3}]","mfgPartNumbers":[],"measurements":{"packageWeight":{"unit":"lbs","value":1.0}},"properties":[{"attributeFQN":"tenant~product-type","isHidden":false,"isMultiValue":false,"attributeDetail":{"valueType":"Predefined","inputType":"List","dataType":"String","usageType":"Property","dataTypeSequence":58,"name":"Product Type","description":"","searchableInStorefront":true,"searchDisplayValue":true,"allowFilteringAndSortingInStorefront":true,"customWeightInStorefrontSearch":false},"values":[{"value":"Antibody","stringValue":"Antibody"}],"propertyType":"StandardProperty"},{"attributeFQN":"tenant~brand","isHidden":false,"isMultiValue":false,"attributeDetail":{"valueType":"Predefined","inputType":"List","dataType":"String","usageType":"Property","dataTypeSequence":46,"name":"Brand","description":"","searchableInStorefront":true,"searchDisplayValue":true,"allowFilteringAndSortingInStorefront":true,"customWeightInStorefrontSearch":false},"values":[{"value":"Bethyl Laboratories®","stringValue":"Bethyl Laboratories®"}],"propertyType":"StandardProperty"},{"attributeFQN":"tenant~antigen-species","isHidden":false,"isMultiValue":false,"attributeDetail":{"valueType":"Predefined","inputType":"List","dataType":"String","usageType":"Property","dataTypeSequence":29,"name":"Antigen Species","description":"","searchDisplayValue":true,"allowFilteringAndSortingInStorefront":true,"customWeightInStorefrontSearch":false},"values":[{"value":"Human","stringValue":"Human"}],"propertyType":"StandardProperty"},{"attributeFQN":"tenant~host","isHidden":false,"isMultiValue":false,"attributeDetail":{"valueType":"Predefined","inputType":"List","dataType":"String","usageType":"Property","dataTypeSequence":72,"name":"Host","description":"","searchDisplayValue":true,"allowFilteringAndSortingInStorefront":true,"customWeightInStorefrontSearch":false},"values":[{"value":"Rabbit","stringValue":"Rabbit"}],"propertyType":"StandardProperty"},{"attributeFQN":"tenant~application-text","isHidden":false,"isMultiValue":false,"attributeDetail":{"valueType":"AdminEntered","inputType":"TextBox","dataType":"String","usageType":"Property","dataTypeSequence":32,"name":"Application Text","description":"","searchDisplayValue":true,"allowFilteringAndSortingInStorefront":true,"customWeightInStorefrontSearch":false},"values":[{"value":"Western blot of lysates performed using standard w","stringValue":"Western blot of lysates performed using standard western blot reagents and 4-20% SDS-PAGE."}],"propertyType":"StandardProperty"},{"attributeFQN":"tenant~image-links","isHidden":false,"isMultiValue":false,"attributeDetail":{"valueType":"AdminEntered","inputType":"TextArea","dataType":"String","usageType":"Property","dataTypeSequence":16,"name":"Image Links","description":"","allowFilteringAndSortingInStorefront":true,"customWeightInStorefrontSearch":false},"values":[{"value":"4095f39a07ff799434e7dd9f75250668cca79e5a","stringValue":"4095f39a07ff799434e7dd9f75250668cca79e5a"}],"propertyType":"StandardProperty"},{"attributeFQN":"tenant~shelf-life","isHidden":false,"isMultiValue":false,"attributeDetail":{"valueType":"Predefined","inputType":"List","dataType":"String","usageType":"Property","dataTypeSequence":52,"name":"Shelf Life","description":"","searchDisplayValue":true,"allowFilteringAndSortingInStorefront":true,"customWeightInStorefrontSearch":false},"values":[{"value":"1 year from date of receipt","stringValue":"1 year from date of receipt"}],"propertyType":"StandardProperty"},{"attributeFQN":"tenant~applications","isHidden":false,"isMultiValue":true,"attributeDetail":{"valueType":"Predefined","inputType":"List","dataType":"String","usageType":"Property","dataTypeSequence":33,"name":"Application","description":"","searchDisplayValue":true,"allowFilteringAndSortingInStorefront":true,"customWeightInStorefrontSearch":false},"values":[{"value":"WB","stringValue":"WB"}],"propertyType":"StandardProperty"},{"attributeFQN":"tenant~protein-name","isHidden":false,"isMultiValue":false,"attributeDetail":{"valueType":"AdminEntered","inputType":"TextBox","dataType":"String","usageType":"Property","dataTypeSequence":70,"name":"ProteinName","description":"","searchableInStorefront":true,"searchDisplayValue":true,"allowFilteringAndSortingInStorefront":true,"customWeightInStorefrontSearch":false},"values":[{"value":"Cancer-related nucleoside-triphosphatase","stringValue":"Cancer-related nucleoside-triphosphatase"}],"propertyType":"StandardProperty"},{"attributeFQN":"tenant~stock-behavior","isHidden":false,"isMultiValue":false,"attributeDetail":{"valueType":"Predefined","inputType":"List","dataType":"String","usageType":"Property","dataTypeSequence":68,"name":"Stock Behavior","description":"","allowFilteringAndSortingInStorefront":true,"customWeightInStorefrontSearch":false},"values":[{"value":"AcceptBackorder","stringValue":"AcceptBackorder"}],"propertyType":"StandardProperty"},{"attributeFQN":"tenant~immunogen","isHidden":false,"isMultiValue":false,"attributeDetail":{"valueType":"AdminEntered","inputType":"TextBox","dataType":"String","usageType":"Property","dataTypeSequence":21,"name":"Immunogen","description":"","searchDisplayValue":true,"allowFilteringAndSortingInStorefront":true,"customWeightInStorefrontSearch":false},"values":[{"value":"Between 1 and 50","stringValue":"Between 1 and 50"}],"propertyType":"StandardProperty"},{"attributeFQN":"tenant~storage","isHidden":false,"isMultiValue":false,"attributeDetail":{"valueType":"Predefined","inputType":"List","dataType":"String","usageType":"Property","dataTypeSequence":11,"name":"Storage","description":"","searchDisplayValue":true,"allowFilteringAndSortingInStorefront":true,"customWeightInStorefrontSearch":false},"values":[{"value":"2 - 8 °C","stringValue":"2 - 8 °C"}],"propertyType":"StandardProperty"},{"attributeFQN":"tenant~iso-type","isHidden":false,"isMultiValue":false,"attributeDetail":{"valueType":"Predefined","inputType":"List","dataType":"String","usageType":"Property","dataTypeSequence":25,"name":"IsoType","description":"","searchDisplayValue":true,"allowFilteringAndSortingInStorefront":true,"customWeightInStorefrontSearch":false},"values":[{"value":"IgG","stringValue":"IgG"}],"propertyType":"StandardProperty"},{"attributeFQN":"tenant~current-lot","isHidden":false,"isMultiValue":false,"attributeDetail":{"valueType":"AdminEntered","inputType":"TextBox","dataType":"String","usageType":"Property","dataTypeSequence":38,"name":"Current Lot","description":"","searchableInStorefront":true,"searchDisplayValue":true,"allowFilteringAndSortingInStorefront":true,"customWeightInStorefrontSearch":false},"values":[{"value":"1","stringValue":"1"}],"propertyType":"StandardProperty"},{"attributeFQN":"tenant~symbol","isHidden":false,"isMultiValue":false,"attributeDetail":{"valueType":"AdminEntered","inputType":"TextBox","dataType":"String","usageType":"Property","dataTypeSequence":13,"name":"Symbol","description":"","searchableInStorefront":true,"searchDisplayValue":true,"allowFilteringAndSortingInStorefront":true,"customWeightInStorefrontSearch":false},"values":[{"value":"NTPCR","stringValue":"NTPCR"}],"propertyType":"StandardProperty"},{"attributeFQN":"tenant~target","isHidden":false,"isMultiValue":false,"attributeDetail":{"valueType":"AdminEntered","inputType":"TextBox","dataType":"String","usageType":"Property","dataTypeSequence":18,"name":"Target","description":"","searchDisplayValue":true,"allowFilteringAndSortingInStorefront":true,"customWeightInStorefrontSearch":false},"values":[{"value":"NTPCR","stringValue":"NTPCR"}],"propertyType":"StandardProperty"},{"attributeFQN":"tenant~presumed-reactivity","isHidden":false,"isMultiValue":true,"attributeDetail":{"valueType":"Predefined","inputType":"List","dataType":"String","usageType":"Property","dataTypeSequence":49,"name":"Presumed Reactivity","description":"","searchableInStorefront":true,"searchDisplayValue":true,"allowFilteringAndSortingInStorefront":true,"customWeightInStorefrontSearch":false},"values":[{"value":"Bovine","stringValue":"Bovine"}],"propertyType":"StandardProperty"},{"attributeFQN":"tenant~gene-aliases","isHidden":false,"isMultiValue":false,"attributeDetail":{"valueType":"AdminEntered","inputType":"TextBox","dataType":"String","usageType":"Property","dataTypeSequence":61,"name":"GeneAliases","description":"","searchableInStorefront":true,"searchDisplayValue":true,"allowFilteringAndSortingInStorefront":true,"customWeightInStorefrontSearch":false},"values":[{"value":"C1orf57, cancer-related nucleoside-triphosphatase,","stringValue":"C1orf57, cancer-related nucleoside-triphosphatase, HCR-NTPase, human cancer-related NTPase, NTPase, nucleoside triphosphate phosphohydrolase, nucleoside-triphosphatase C1orf57"}],"propertyType":"StandardProperty"},{"attributeFQN":"tenant~target-sentence","isHidden":false,"isMultiValue":false,"attributeDetail":{"valueType":"AdminEntered","inputType":"TextBox","dataType":"String","usageType":"Property","dataTypeSequence":22,"name":"TargetSentence","description":"","searchableInStorefront":true,"searchDisplayValue":true,"allowFilteringAndSortingInStorefront":true,"customWeightInStorefrontSearch":false},"values":[{"value":"Nucleoside triphosphate phosphohydrolase (NTPCR) i","stringValue":"Nucleoside triphosphate phosphohydrolase (NTPCR) is a non-specific nucleoside triphosphatase that is slow-acting in vitro. This protein is overexpressed in many tumor tissues, and while it is not essential for the cell, overexpression is cytotoxic. It has been found that cytotoxicity is not related to its triphosphatase activity [taken from NCBI Entrez Gene (Gene ID: 84284)]."}],"propertyType":"StandardProperty"},{"attributeFQN":"tenant~gene-id","isHidden":false,"isMultiValue":false,"attributeDetail":{"valueType":"AdminEntered","inputType":"TextBox","dataType":"String","usageType":"Property","dataTypeSequence":65,"name":"GeneID","description":"","searchDisplayValue":true,"allowFilteringAndSortingInStorefront":true,"customWeightInStorefrontSearch":false},"values":[{"value":"84284","stringValue":"84284"}],"propertyType":"StandardProperty"},{"attributeFQN":"tenant~research","isHidden":false,"isMultiValue":true,"attributeDetail":{"valueType":"Predefined","inputType":"List","dataType":"String","usageType":"Property","dataTypeSequence":19,"name":"Research","description":"","searchableInStorefront":true,"allowFilteringAndSortingInStorefront":true,"customWeightInStorefrontSearch":false},"values":[{"value":"Phosphatase","stringValue":"Phosphatase"},{"value":"Cell Biology","stringValue":"Cell Biology"},{"value":"Metabolism/Metabolic Process","stringValue":"Metabolism/Metabolic Process"}],"propertyType":"StandardProperty"},{"attributeFQN":"tenant~purity","isHidden":false,"isMultiValue":false,"attributeDetail":{"valueType":"Predefined","inputType":"List","dataType":"String","usageType":"Property","dataTypeSequence":74,"name":"Purity","description":"","searchDisplayValue":true,"allowFilteringAndSortingInStorefront":true,"customWeightInStorefrontSearch":false},"values":[{"value":"Antigen Affinity Purified","stringValue":"Antigen Affinity Purified"}],"propertyType":"StandardProperty"},{"attributeFQN":"tenant~gene-name","isHidden":false,"isMultiValue":false,"attributeDetail":{"valueType":"AdminEntered","inputType":"TextBox","dataType":"String","usageType":"Property","dataTypeSequence":69,"name":"GeneName","description":"","searchableInStorefront":true,"searchDisplayValue":true,"allowFilteringAndSortingInStorefront":true,"customWeightInStorefrontSearch":false},"values":[{"value":"nucleoside-triphosphatase, cancer-related","stringValue":"nucleoside-triphosphatase, cancer-related"}],"propertyType":"StandardProperty"},{"attributeFQN":"tenant~taxonomy-id","isHidden":false,"isMultiValue":false,"attributeDetail":{"valueType":"Predefined","inputType":"List","dataType":"String","usageType":"Property","dataTypeSequence":35,"name":"TaxonomyID","description":"","searchDisplayValue":true,"allowFilteringAndSortingInStorefront":true,"customWeightInStorefrontSearch":false},"values":[{"value":"9606","stringValue":"9606"}],"propertyType":"StandardProperty"},{"attributeFQN":"tenant~sds-links","isHidden":false,"isMultiValue":false,"attributeDetail":{"valueType":"AdminEntered","inputType":"TextArea","dataType":"String","usageType":"Property","dataTypeSequence":42,"name":"SDS Links","description":"","allowFilteringAndSortingInStorefront":true,"customWeightInStorefrontSearch":false},"values":[{"value":"feacbc65b78b590cad0fd277f110483e0e5610e3","stringValue":"feacbc65b78b590cad0fd277f110483e0e5610e3"}],"propertyType":"StandardProperty"},{"attributeFQN":"tenant~related-products","isHidden":false,"isMultiValue":false,"attributeDetail":{"valueType":"AdminEntered","inputType":"TextBox","dataType":"String","usageType":"Property","dataTypeSequence":12,"name":"Related Products","description":"","searchableInStorefront":true,"searchDisplayValue":true,"allowFilteringAndSortingInStorefront":true,"customWeightInStorefrontSearch":false},"values":[{"value":"A305-697A-M","stringValue":"A305-697A-M"}],"propertyType":"StandardProperty"},{"attributeFQN":"tenant~format","isHidden":false,"isMultiValue":false,"attributeDetail":{"valueType":"Predefined","inputType":"List","dataType":"String","usageType":"Property","dataTypeSequence":57,"name":"Format","description":"","searchDisplayValue":true,"allowFilteringAndSortingInStorefront":true,"customWeightInStorefrontSearch":false},"values":[{"value":"Whole IgG","stringValue":"Whole IgG"}],"propertyType":"StandardProperty"},{"attributeFQN":"tenant~related-secondaries","isHidden":false,"isMultiValue":false,"attributeDetail":{"valueType":"AdminEntered","inputType":"TextBox","dataType":"String","usageType":"Property","dataTypeSequence":14,"name":"Related Secondaries","description":"","searchableInStorefront":true,"searchDisplayValue":true,"allowFilteringAndSortingInStorefront":true,"customWeightInStorefrontSearch":false},"values":[{"value":"A120-100P|A120-101D4|A120-101F|A120-101P|A120-108P","stringValue":"A120-100P|A120-101D4|A120-101F|A120-101P|A120-108P|A120-114F|A120-201D2|A120-201D3|A120-201D4|A120-201D5|A120-201P|A120-208P|A120-401P|A120-501F|A120-501P"}],"propertyType":"StandardProperty"},{"attributeFQN":"tenant~verified-reactivity","isHidden":false,"isMultiValue":true,"attributeDetail":{"valueType":"Predefined","inputType":"List","dataType":"String","usageType":"Property","dataTypeSequence":59,"name":"Verified Reactivity","description":"","searchableInStorefront":true,"searchDisplayValue":true,"allowFilteringAndSortingInStorefront":true,"customWeightInStorefrontSearch":false},"values":[{"value":"Human","stringValue":"Human"}],"propertyType":"StandardProperty"},{"attributeFQN":"tenant~trial-size-available","isHidden":false,"isMultiValue":false,"attributeDetail":{"valueType":"Predefined","inputType":"List","dataType":"String","usageType":"Property","dataTypeSequence":40,"name":"Trial Size Available","description":"","searchableInStorefront":true,"searchDisplayValue":true,"allowFilteringAndSortingInStorefront":true,"customWeightInStorefrontSearch":false},"values":[{"value":"Yes","stringValue":"Yes"}],"propertyType":"StandardProperty"},{"attributeFQN":"tenant~uniprot-id","isHidden":false,"isMultiValue":false,"attributeDetail":{"valueType":"AdminEntered","inputType":"TextBox","dataType":"String","usageType":"Property","dataTypeSequence":45,"name":"UniprotID","description":"","searchableInStorefront":true,"searchDisplayValue":true,"allowFilteringAndSortingInStorefront":true,"customWeightInStorefrontSearch":false},"values":[{"value":"Q9BSD7","stringValue":"Q9BSD7"}],"propertyType":"StandardProperty"},{"attributeFQN":"tenant~web-category","isHidden":false,"isMultiValue":false,"attributeDetail":{"valueType":"AdminEntered","inputType":"TextBox","dataType":"String","usageType":"Property","dataTypeSequence":63,"name":"Web Category","description":"","searchDisplayValue":true,"allowFilteringAndSortingInStorefront":true,"customWeightInStorefrontSearch":false},"values":[{"value":"Primary","stringValue":"Primary"}],"propertyType":"StandardProperty"},{"attributeFQN":"tenant~validation-text","isHidden":false,"isMultiValue":false,"attributeDetail":{"valueType":"AdminEntered","inputType":"TextArea","dataType":"String","usageType":"Property","dataTypeSequence":50,"name":"Validation Text","description":"","searchDisplayValue":true,"allowFilteringAndSortingInStorefront":true,"customWeightInStorefrontSearch":false},"values":[{"value":"\u003cp\u003eAll Bethyl Laboratories\u0026#174; antibodies are va","stringValue":"\u003cp\u003eAll Bethyl Laboratories\u0026#174; antibodies are validated to meet our strict performance standards.\u003c/p\u003e"}],"propertyType":"StandardProperty"},{"attributeFQN":"tenant~productnamelong","isHidden":false,"isMultiValue":false,"attributeDetail":{"valueType":"AdminEntered","inputType":"TextBox","dataType":"String","usageType":"Property","dataTypeSequence":62,"name":"ProductNameLong","description":"","searchableInStorefront":true,"searchDisplayValue":true,"allowFilteringAndSortingInStorefront":true,"customWeightInStorefrontSearch":false},"values":[{"value":""}],"propertyType":"StandardProperty"},{"attributeFQN":"tenant~clonality","isHidden":false,"isMultiValue":false,"attributeDetail":{"valueType":"Predefined","inputType":"List","dataType":"String","usageType":"Property","dataTypeSequence":15,"name":"Clonality","description":"","searchableInStorefront":true,"searchDisplayValue":true,"allowFilteringAndSortingInStorefront":true,"customWeightInStorefrontSearch":false},"values":[{"value":"Polyclonal","stringValue":"Polyclonal"}],"propertyType":"StandardProperty"},{"attributeFQN":"tenant~productnameshort","isHidden":false,"isMultiValue":false,"attributeDetail":{"valueType":"AdminEntered","inputType":"TextBox","dataType":"String","usageType":"Property","dataTypeSequence":66,"name":"ProductNameShort","description":"","searchableInStorefront":true,"searchDisplayValue":true,"allowFilteringAndSortingInStorefront":true,"customWeightInStorefrontSearch":false},"values":[{"value":"Rabbit anti-NTPCR Antibody","stringValue":"Rabbit anti-NTPCR Antibody"}],"propertyType":"StandardProperty"},{"attributeFQN":"tenant~spec-sheet-links","isHidden":false,"isMultiValue":false,"attributeDetail":{"valueType":"AdminEntered","inputType":"TextArea","dataType":"String","usageType":"Property","dataTypeSequence":64,"name":"Spec Sheet Links","description":"","allowFilteringAndSortingInStorefront":true,"customWeightInStorefrontSearch":false},"values":[{"value":"a6c2d8c63e7ccdbdbc5afd63fe7acecc75775739","stringValue":"a6c2d8c63e7ccdbdbc5afd63fe7acecc75775739"},{"value":"50f10a22b487a722bcc630a48106818e7a1b33f5","stringValue":"50f10a22b487a722bcc630a48106818e7a1b33f5"}],"propertyType":"VariantProperty"},{"attributeFQN":"tenant~sku-status-text","isHidden":false,"isMultiValue":false,"attributeDetail":{"valueType":"AdminEntered","inputType":"TextBox","dataType":"String","usageType":"Property","dataTypeSequence":60,"name":"SKU Status Text","description":"","searchDisplayValue":true,"allowFilteringAndSortingInStorefront":true,"customWeightInStorefrontSearch":false},"values":[{"value":"Active","stringValue":"Active"}],"propertyType":"VariantProperty"},{"attributeFQN":"tenant~child-priority","isHidden":false,"isMultiValue":false,"attributeDetail":{"valueType":"AdminEntered","inputType":"TextBox","dataType":"Number","usageType":"Property","dataTypeSequence":6,"name":"ChildPriority","description":"","allowFilteringAndSortingInStorefront":true,"customWeightInStorefrontSearch":false},"values":[{"value":3},{"value":2}],"propertyType":"VariantProperty"},{"attributeFQN":"tenant~physical-state-text","isHidden":false,"isMultiValue":false,"attributeDetail":{"valueType":"AdminEntered","inputType":"TextBox","dataType":"String","usageType":"Property","dataTypeSequence":44,"name":"Physical State","description":"","searchDisplayValue":true,"allowFilteringAndSortingInStorefront":true,"customWeightInStorefrontSearch":false},"values":[{"value":"Liquid","stringValue":"Liquid"}],"propertyType":"VariantProperty"},{"attributeFQN":"tenant~buffer","isHidden":false,"isMultiValue":false,"attributeDetail":{"valueType":"AdminEntered","inputType":"TextBox","dataType":"String","usageType":"Property","dataTypeSequence":51,"name":"Buffer","description":"","searchDisplayValue":true,"allowFilteringAndSortingInStorefront":true,"customWeightInStorefrontSearch":false},"values":[{"value":"Tris-buffered Saline containing 0.1% BSA and 0.09%","stringValue":"Tris-buffered Saline containing 0.1% BSA and 0.09% Sodium Azide"}],"propertyType":"VariantProperty"},{"attributeFQN":"tenant~amount","isHidden":false,"isMultiValue":false,"attributeDetail":{"valueType":"AdminEntered","inputType":"TextBox","dataType":"String","usageType":"Property","dataTypeSequence":24,"name":"Amount","description":"","searchDisplayValue":true,"allowFilteringAndSortingInStorefront":true,"customWeightInStorefrontSearch":false},"values":[{"value":"20 µl (2 blots)","stringValue":"20 µl (2 blots)"},{"value":"100 µl (10 blots)","stringValue":"100 µl (10 blots)"}],"propertyType":"VariantProperty"},{"attributeFQN":"tenant~stock-concentration","isHidden":false,"isMultiValue":false,"attributeDetail":{"valueType":"AdminEntered","inputType":"TextBox","dataType":"String","usageType":"Property","dataTypeSequence":73,"name":"Stock Concentration","description":"","searchDisplayValue":true,"allowFilteringAndSortingInStorefront":true,"customWeightInStorefrontSearch":false},"values":[{"value":"40 µg/ml","stringValue":"40 µg/ml"}],"propertyType":"VariantProperty"},{"attributeFQN":"tenant~application-dilution-range","isHidden":false,"isMultiValue":false,"attributeDetail":{"valueType":"AdminEntered","inputType":"TextArea","dataType":"String","usageType":"Property","dataTypeSequence":31,"name":"Application Dilution Range","description":"","searchDisplayValue":true,"allowFilteringAndSortingInStorefront":true,"customWeightInStorefrontSearch":false},"values":[{"value":"[{\u0022Application\u0022:\u0022IP\u0022,\u0022ApplicationDilutionRange\u0022:\u0022N","stringValue":"[{\u0022Application\u0022:\u0022IP\u0022,\u0022ApplicationDilutionRange\u0022:\u0022Not recommended\u0022},{\u0022Application\u0022:\u0022WB\u0022,\u0022ApplicationDilutionRange\u0022:\u00221:1000\u0022}]"}],"propertyType":"VariantProperty"},{"attributeFQN":"tenant~prodprocedures-1","isHidden":false,"isMultiValue":false,"attributeDetail":{"valueType":"AdminEntered","inputType":"TextBox","dataType":"String","usageType":"Property","dataTypeSequence":54,"name":"Prod Procedures","description":"","searchDisplayValue":true,"allowFilteringAndSortingInStorefront":true,"customWeightInStorefrontSearch":false},"values":[{"value":"Antibody was affinity purified using an epitope sp","stringValue":"Antibody was affinity purified using an epitope specific to NTPCR immobilized on solid support.\u003cbr\u003e\u003cbr\u003eThe epitope recognized by A305-696A-T maps to a region between residue 1 to 50 of human Cancer-related nucleoside-triphosphatase using the numbering given in entry Q9BSD7.1 (GeneID 84284).\u003cbr\u003e\u003cbr\u003eAntibody concentration was determined by extinction coefficient: absorbance at 280 nm of 1.4 equals 1.0 mg of IgG."}],"propertyType":"VariantProperty"},{"attributeFQN":"tenant~variant-product-name","isHidden":false,"isMultiValue":false,"attributeDetail":{"valueType":"AdminEntered","inputType":"TextBox","dataType":"String","usageType":"Property","dataTypeSequence":53,"name":"Variant Product Name","description":"","searchableInStorefront":true,"searchDisplayValue":true,"allowFilteringAndSortingInStorefront":true,"customWeightInStorefrontSearch":false},"values":[{"value":"Bethyl Laboratories® Rabbit anti-NTPCR Antibody, A","stringValue":"Bethyl Laboratories® Rabbit anti-NTPCR Antibody, Affinity Purified - 20 µl (2 blots)"}],"propertyType":"VariantProperty"}],"options":[{"attributeFQN":"tenant~web-quantity","isRequired":true,"isMultiValue":false,"values":[{"value":"20 µl (2 blots)","attributeValueId":410,"stringValue":"20 µl (2 blots)","isEnabled":true,"isSelected":false},{"value":"100 µl (10 blots)","attributeValueId":394,"stringValue":"100 µl (10 blots)","isEnabled":true,"isSelected":false}],"attributeDetail":{"valueType":"Predefined","inputType":"List","dataType":"String","usageType":"Option","dataTypeSequence":67,"name":"Web Quantity","description":"","searchDisplayValue":true,"allowFilteringAndSortingInStorefront":true,"customWeightInStorefrontSearch":false},"isProductImageGroupSelector":false}],"variations":[{"productCode":"A305-696A-M","options":[{"valueSequence":394,"attributeFQN":"tenant~web-quantity","value":"100 µl (10 blots)"},{"valueSequence":0,"attributeFQN":"tenant~child-priority","value":2}],"inventoryInfo":{"manageStock":true,"outOfStockBehavior":"AllowBackOrder","onlineStockAvailable":9,"onlineSoftStockAvailable":9,"onlineLocationCode":"51694"}},{"productCode":"A305-696A-T","options":[{"valueSequence":410,"attributeFQN":"tenant~web-quantity","value":"20 µl (2 blots)"},{"valueSequence":0,"attributeFQN":"tenant~child-priority","value":3}],"inventoryInfo":{"manageStock":true,"outOfStockBehavior":"AllowBackOrder","onlineStockAvailable":10,"onlineSoftStockAvailable":10,"onlineLocationCode":"51694"}}],"validPriceLists":[],"locationsInStock":[],"productImageGroups":[],"productCollections":[],"productCollectionMembers":[],"collectionMembersProductContent":[]}
Rabbit anti-NTPCR Antibody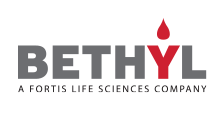 Bethyl Laboratories® Catalog #
Immunogen:
Between 1 and 50
Purity:
Antigen Affinity Purified
For ordering information, see our International Distributors
Product Details
Specifications
1 year from date of receipt
Antibody was affinity purified using an epitope specific to NTPCR immobilized on solid support.

The epitope recognized by A305-696A-T maps to a region between residue 1 to 50 of human Cancer-related nucleoside-triphosphatase using the numbering given in entry Q9BSD7.1 (GeneID 84284).

Antibody concentration was determined by extinction coefficient: absorbance at 280 nm of 1.4 equals 1.0 mg of IgG.
Fortis Guarantee
Guaranteed Performance, Excellent Service!
Gene & Protein Information
Nucleoside triphosphate phosphohydrolase (NTPCR) is a non-specific nucleoside triphosphatase that is slow-acting in vitro. This protein is overexpressed in many tumor tissues, and while it is not essential for the cell, overexpression is cytotoxic. It has been found that cytotoxicity is not related to its triphosphatase activity [taken from NCBI Entrez Gene (Gene ID: 84284)].
NTPCR
nucleoside-triphosphatase, cancer-related
Cancer-related nucleoside-triphosphatase
Alternate Names
C1orf57, cancer-related nucleoside-triphosphatase, HCR-NTPase, human cancer-related NTPase, NTPase, nucleoside triphosphate phosphohydrolase, nucleoside-triphosphatase C1orf57
Applications
Western blot of lysates performed using standard western blot reagents and 4-20% SDS-PAGE.