System.Dynamic.ExpandoObject
{"mainImage":{"src":"//cdn-tp1.mozu.com/31165-51694/cms/51694/files/b3f9bede-fe30-4d59-80e2-87d2d47a5151","imageLabel":null,"altText":"Detection of human PD-L1 by western blot.","imageUrl":"//cdn-tp1.mozu.com/31165-51694/cms/51694/files/b3f9bede-fe30-4d59-80e2-87d2d47a5151","cmsId":"b3f9bede-fe30-4d59-80e2-87d2d47a5151","videoUrl":null,"mediaType":null,"sequence":1,"productImageGroupId":"default"},"url":"/rabbit-anti-pd-l1-recombinant-monoclonal-antibody-blr020e/p/BETHYL-A700-020","hasPriceRange":true,"content":{"productImages":[{"src":"//cdn-tp1.mozu.com/31165-51694/cms/51694/files/b3f9bede-fe30-4d59-80e2-87d2d47a5151","imageLabel":null,"altText":"Detection of human PD-L1 by western blot.","imageUrl":"//cdn-tp1.mozu.com/31165-51694/cms/51694/files/b3f9bede-fe30-4d59-80e2-87d2d47a5151","cmsId":"b3f9bede-fe30-4d59-80e2-87d2d47a5151","videoUrl":null,"mediaType":null,"sequence":1,"productImageGroupId":"default"}],"productName":"Rabbit anti-PD-L1 Recombinant Monoclonal Antibody [BLR020E]","metaTagTitle":"Rabbit anti-PD-L1 Recombinant Monoclonal Antibody [BLR020E]","metaTagDescription":"","seoFriendlyUrl":"rabbit-anti-pd-l1-recombinant-monoclonal-antibody-blr020e"},"categories":[{"url":"/primary-antibodies/c/13","categoryId":13,"content":{"categoryImages":[],"name":"Primary Antibodies","description":"","pageTitle":"","metaTagTitle":"Buy Primary Antibodies","metaTagDescription":"Browse our complete range of validated secondary antibodies available for purchase. Filter through antibodies by target, application, host and more","metaTagKeywords":"","slug":"primary-antibodies"},"childrenCategories":[],"parentCategoryId":12,"sequence":1,"isDisplayed":true,"categoryCode":"primary-antibodies","count":0},{"url":"/recombinant-monoclonal-antibodies/c/15","categoryId":15,"content":{"categoryImages":[],"name":"Recombinant Monoclonal Antibodies","description":"","pageTitle":"","metaTagTitle":"Buy Recombinant Monoclonal Antibodies","metaTagDescription":"Browse our complete range of validated recombinant monoclonal antibodies available for purchase. Filter through antibodies by target, application, host and more","metaTagKeywords":"","slug":"recombinant-monoclonal-antibodies"},"childrenCategories":[],"parentCategoryId":12,"sequence":3,"isDisplayed":true,"categoryCode":"rmabs","count":0},{"url":"/trial-size-antibodies/c/17","categoryId":17,"content":{"categoryImages":[],"name":"Trial Size Antibodies","description":"","pageTitle":"","metaTagTitle":"Buy Trial Size Antibodies","metaTagDescription":"Browse our complete range of validated trial size antibodies available for purchase. Filter through primary antibodies by target, application, host and more","metaTagKeywords":"","slug":"trial-size-antibodies"},"childrenCategories":[],"parentCategoryId":12,"sequence":5,"isDisplayed":true,"categoryCode":"trial-size","count":0},{"url":"/immuno-oncology/c/28","categoryId":28,"content":{"categoryImages":[],"name":"Immuno-Oncology","description":"","pageTitle":"","metaTagTitle":"Buy Antibodies for Immuno-Oncology Research","metaTagDescription":"Browse an extensive catalog of rigorously validated recombinant antibodies for identifying immune-cell and tumor markers, T-cell markers, and immune checkpoints","metaTagKeywords":"","slug":"immuno-oncology"},"childrenCategories":[],"parentCategoryId":26,"sequence":2,"isDisplayed":true,"categoryCode":"immuno-oncology","count":0},{"url":"/immunology/c/29","categoryId":29,"content":{"categoryImages":[],"name":"Immunology","description":"","pageTitle":"","metaTagTitle":"Buy Antibodies for Immunology Research","metaTagDescription":"Fortis Life Sciences immunology profile consists of more than 4,600 antibodies which are manufactured on-site by our team of scientists","metaTagKeywords":"","slug":"immunology"},"childrenCategories":[],"parentCategoryId":26,"sequence":3,"isDisplayed":true,"categoryCode":"immunology","count":0},{"url":"/signal-transduction/c/33","categoryId":33,"content":{"categoryImages":[],"name":"Signal Transduction","description":"","pageTitle":"","metaTagTitle":"Buy Antibodies for Signal Transduction Research","metaTagDescription":"Browse through our range of validated signal transduction antibodies to find suitable products for your research application","metaTagKeywords":"","slug":"signal-transduction"},"childrenCategories":[],"parentCategoryId":26,"sequence":7,"isDisplayed":true,"categoryCode":"signal-transduction","count":0}],"priceRange":{"lower":{"onSale":false,"price":118.0,"priceType":"List","catalogListPrice":118.0,"effectivePricelistCode":"BETHYL","priceListEntryCode":"BETHYL","priceListEntryMode":"Simple"},"upper":{"onSale":false,"price":447.0,"priceType":"List","catalogListPrice":447.0,"effectivePricelistCode":"BETHYL","priceListEntryCode":"BETHYL","priceListEntryMode":"Simple"}},"volumePriceBands":[],"productCode":"BETHYL-A700-020","productSequence":447,"productUsage":"Configurable","fulfillmentTypesSupported":["DirectShip"],"goodsType":"Physical","bundledProducts":[],"purchasableState":{"isPurchasable":false,"messages":[{"severity":"Info","source":"ConfigurableProduct","message":"Not done configuring","validationType":"IncompleteProductConfiguration"}]},"isActive":true,"publishState":"Live","availableShippingDiscounts":[],"productType":"Antibody-Configurable","productTypeId":3,"isTaxable":true,"pricingBehavior":{"discountsRestricted":false,"discountsRestrictedStartDate":null,"discountsRestrictedEndDate":null},"inventoryInfo":{"manageStock":true,"outOfStockBehavior":"AllowBackOrder","onlineLocationCode":"51694"},"createDate":"2021-10-13T16:23:06.181Z","updateDate":"2021-11-20T01:04:23.249Z","dateFirstAvailableInCatalog":"2021-01-01T00:00:00Z","daysAvailableInCatalog":338,"upCs":[],"mfgPartNumber":"[{\u0022productCode\u0022:\u0022A700-020\u0022,\u0022priority\u0022:1},{\u0022productCode\u0022:\u0022A700-020-T\u0022,\u0022priority\u0022:2}]","mfgPartNumbers":[],"measurements":{"packageWeight":{"unit":"lbs","value":1.0}},"properties":[{"attributeFQN":"tenant~product-type","isHidden":false,"isMultiValue":false,"attributeDetail":{"valueType":"Predefined","inputType":"List","dataType":"String","usageType":"Property","dataTypeSequence":58,"name":"Product Type","description":"","searchableInStorefront":true,"searchDisplayValue":true,"allowFilteringAndSortingInStorefront":true,"customWeightInStorefrontSearch":false},"values":[{"value":"Antibody","stringValue":"Antibody"}],"propertyType":"StandardProperty"},{"attributeFQN":"tenant~brand","isHidden":false,"isMultiValue":false,"attributeDetail":{"valueType":"Predefined","inputType":"List","dataType":"String","usageType":"Property","dataTypeSequence":46,"name":"Brand","description":"","searchableInStorefront":true,"searchDisplayValue":true,"allowFilteringAndSortingInStorefront":true,"customWeightInStorefrontSearch":false},"values":[{"value":"Bethyl Laboratories®","stringValue":"Bethyl Laboratories®"}],"propertyType":"StandardProperty"},{"attributeFQN":"tenant~antigen-species","isHidden":false,"isMultiValue":false,"attributeDetail":{"valueType":"Predefined","inputType":"List","dataType":"String","usageType":"Property","dataTypeSequence":29,"name":"Antigen Species","description":"","searchDisplayValue":true,"allowFilteringAndSortingInStorefront":true,"customWeightInStorefrontSearch":false},"values":[{"value":"Human","stringValue":"Human"}],"propertyType":"StandardProperty"},{"attributeFQN":"tenant~clone","isHidden":false,"isMultiValue":false,"attributeDetail":{"valueType":"AdminEntered","inputType":"TextBox","dataType":"String","usageType":"Property","dataTypeSequence":20,"name":"Clone","description":"","searchDisplayValue":true,"allowFilteringAndSortingInStorefront":true,"customWeightInStorefrontSearch":false},"values":[{"value":"BLR020E","stringValue":"BLR020E"}],"propertyType":"StandardProperty"},{"attributeFQN":"tenant~host","isHidden":false,"isMultiValue":false,"attributeDetail":{"valueType":"Predefined","inputType":"List","dataType":"String","usageType":"Property","dataTypeSequence":72,"name":"Host","description":"","searchDisplayValue":true,"allowFilteringAndSortingInStorefront":true,"customWeightInStorefrontSearch":false},"values":[{"value":"Rabbit","stringValue":"Rabbit"}],"propertyType":"StandardProperty"},{"attributeFQN":"tenant~IHC-test-materials","isHidden":false,"isMultiValue":false,"attributeDetail":{"valueType":"AdminEntered","inputType":"TextBox","dataType":"String","usageType":"Property","dataTypeSequence":75,"name":"IHC Test Materials","description":"","searchDisplayValue":true,"allowFilteringAndSortingInStorefront":true,"customWeightInStorefrontSearch":false},"values":[{"value":"Human HDLM-2 Cells,Human Lung Carcinoma,Human SUP-","stringValue":"Human HDLM-2 Cells,Human Lung Carcinoma,Human SUP-M2 Cells,Human Tonsil"}],"propertyType":"StandardProperty"},{"attributeFQN":"tenant~image-links","isHidden":false,"isMultiValue":false,"attributeDetail":{"valueType":"AdminEntered","inputType":"TextArea","dataType":"String","usageType":"Property","dataTypeSequence":16,"name":"Image Links","description":"","allowFilteringAndSortingInStorefront":true,"customWeightInStorefrontSearch":false},"values":[{"value":"4bbe9240174680cc17f679d4b4a0dac745df30e7|329cd31f2","stringValue":"4bbe9240174680cc17f679d4b4a0dac745df30e7|329cd31f2888260ea0b64035c6605601ffa56446|54635d5b3ec16095d4c90779458ffdbd140ccedc|35eee1d764230d817828f0335685deeefbc76290|80c6f02069331b88ea904fa52c5e50a5b77ba8b1|f9b1ea285c5b524633bb986db0904223b3aa0ae2|18d516975041e9815db37e1ed53da1e1693c6fd7|c79dfb3764569bc60ceb7f2b5632ce759b6356fe"}],"propertyType":"StandardProperty"},{"attributeFQN":"tenant~shelf-life","isHidden":false,"isMultiValue":false,"attributeDetail":{"valueType":"Predefined","inputType":"List","dataType":"String","usageType":"Property","dataTypeSequence":52,"name":"Shelf Life","description":"","searchDisplayValue":true,"allowFilteringAndSortingInStorefront":true,"customWeightInStorefrontSearch":false},"values":[{"value":"1 year from date of receipt","stringValue":"1 year from date of receipt"}],"propertyType":"StandardProperty"},{"attributeFQN":"tenant~applications","isHidden":false,"isMultiValue":true,"attributeDetail":{"valueType":"Predefined","inputType":"List","dataType":"String","usageType":"Property","dataTypeSequence":33,"name":"Application","description":"","searchDisplayValue":true,"allowFilteringAndSortingInStorefront":true,"customWeightInStorefrontSearch":false},"values":[{"value":"IHC","stringValue":"IHC"},{"value":"mIF","stringValue":"mIF"},{"value":"IHC-IF","stringValue":"IHC-IF"},{"value":"ICC-IF","stringValue":"ICC-IF"},{"value":"IP","stringValue":"IP"},{"value":"WB","stringValue":"WB"}],"propertyType":"StandardProperty"},{"attributeFQN":"tenant~protein-name","isHidden":false,"isMultiValue":false,"attributeDetail":{"valueType":"AdminEntered","inputType":"TextBox","dataType":"String","usageType":"Property","dataTypeSequence":70,"name":"ProteinName","description":"","searchableInStorefront":true,"searchDisplayValue":true,"allowFilteringAndSortingInStorefront":true,"customWeightInStorefrontSearch":false},"values":[{"value":"Programmed cell death 1 ligand 1","stringValue":"Programmed cell death 1 ligand 1"}],"propertyType":"StandardProperty"},{"attributeFQN":"tenant~stock-behavior","isHidden":false,"isMultiValue":false,"attributeDetail":{"valueType":"Predefined","inputType":"List","dataType":"String","usageType":"Property","dataTypeSequence":68,"name":"Stock Behavior","description":"","allowFilteringAndSortingInStorefront":true,"customWeightInStorefrontSearch":false},"values":[{"value":"AcceptBackorder","stringValue":"AcceptBackorder"}],"propertyType":"StandardProperty"},{"attributeFQN":"tenant~immunogen","isHidden":false,"isMultiValue":false,"attributeDetail":{"valueType":"AdminEntered","inputType":"TextBox","dataType":"String","usageType":"Property","dataTypeSequence":21,"name":"Immunogen","description":"","searchDisplayValue":true,"allowFilteringAndSortingInStorefront":true,"customWeightInStorefrontSearch":false},"values":[{"value":"between 250 to 290 (C-term)","stringValue":"between 250 to 290 (C-term)"}],"propertyType":"StandardProperty"},{"attributeFQN":"tenant~storage","isHidden":false,"isMultiValue":false,"attributeDetail":{"valueType":"Predefined","inputType":"List","dataType":"String","usageType":"Property","dataTypeSequence":11,"name":"Storage","description":"","searchDisplayValue":true,"allowFilteringAndSortingInStorefront":true,"customWeightInStorefrontSearch":false},"values":[{"value":"2 - 8 °C","stringValue":"2 - 8 °C"}],"propertyType":"StandardProperty"},{"attributeFQN":"tenant~iso-type","isHidden":false,"isMultiValue":false,"attributeDetail":{"valueType":"Predefined","inputType":"List","dataType":"String","usageType":"Property","dataTypeSequence":25,"name":"IsoType","description":"","searchDisplayValue":true,"allowFilteringAndSortingInStorefront":true,"customWeightInStorefrontSearch":false},"values":[{"value":"IgG","stringValue":"IgG"}],"propertyType":"StandardProperty"},{"attributeFQN":"tenant~current-lot","isHidden":false,"isMultiValue":false,"attributeDetail":{"valueType":"AdminEntered","inputType":"TextBox","dataType":"String","usageType":"Property","dataTypeSequence":38,"name":"Current Lot","description":"","searchableInStorefront":true,"searchDisplayValue":true,"allowFilteringAndSortingInStorefront":true,"customWeightInStorefrontSearch":false},"values":[{"value":"2","stringValue":"2"}],"propertyType":"StandardProperty"},{"attributeFQN":"tenant~symbol","isHidden":false,"isMultiValue":false,"attributeDetail":{"valueType":"AdminEntered","inputType":"TextBox","dataType":"String","usageType":"Property","dataTypeSequence":13,"name":"Symbol","description":"","searchableInStorefront":true,"searchDisplayValue":true,"allowFilteringAndSortingInStorefront":true,"customWeightInStorefrontSearch":false},"values":[{"value":"CD274","stringValue":"CD274"}],"propertyType":"StandardProperty"},{"attributeFQN":"tenant~target","isHidden":false,"isMultiValue":false,"attributeDetail":{"valueType":"AdminEntered","inputType":"TextBox","dataType":"String","usageType":"Property","dataTypeSequence":18,"name":"Target","description":"","searchDisplayValue":true,"allowFilteringAndSortingInStorefront":true,"customWeightInStorefrontSearch":false},"values":[{"value":"PD-L1","stringValue":"PD-L1"}],"propertyType":"StandardProperty"},{"attributeFQN":"tenant~gene-aliases","isHidden":false,"isMultiValue":false,"attributeDetail":{"valueType":"AdminEntered","inputType":"TextBox","dataType":"String","usageType":"Property","dataTypeSequence":61,"name":"GeneAliases","description":"","searchableInStorefront":true,"searchDisplayValue":true,"allowFilteringAndSortingInStorefront":true,"customWeightInStorefrontSearch":false},"values":[{"value":"B7 homolog 1, B7-H, B7H1, B7-H1, CD antigen CD274,","stringValue":"B7 homolog 1, B7-H, B7H1, B7-H1, CD antigen CD274, CD274 antigen, PDCD1 ligand 1, PDCD1L1, PDCD1LG1, PDL1, PD-L1, programmed cell death 1 ligand 1, Programmed death ligand 1"}],"propertyType":"StandardProperty"},{"attributeFQN":"tenant~target-sentence","isHidden":false,"isMultiValue":false,"attributeDetail":{"valueType":"AdminEntered","inputType":"TextBox","dataType":"String","usageType":"Property","dataTypeSequence":22,"name":"TargetSentence","description":"","searchableInStorefront":true,"searchDisplayValue":true,"allowFilteringAndSortingInStorefront":true,"customWeightInStorefrontSearch":false},"values":[{"value":"PD-L1 is an immune inhibitory receptor ligand that","stringValue":"PD-L1 is an immune inhibitory receptor ligand that is expressed by hematopoietic and non-hematopoietic cells, such as T cells and B cells and various types of tumor cells. PD-L1 is a type I transmembrane protein that has immunoglobulin V-like and C-like domains. Interaction of this ligand with its receptor inhibits T-cell activation and cytokine production. During infection or inflammation of normal tissue, this interaction is important for preventing autoimmunity by maintaining homeostasis of the immune response. In tumor microenvironments, this interaction provides an immune escape for tumor cells through cytotoxic T-cell inactivation. Expression of this gene in tumor cells is considered to be prognostic in many types of human malignancies, including colon cancer and renal cell carcinoma  [taken from NCBI Entrez Gene (Gene ID: 55193)]."}],"propertyType":"StandardProperty"},{"attributeFQN":"tenant~gene-id","isHidden":false,"isMultiValue":false,"attributeDetail":{"valueType":"AdminEntered","inputType":"TextBox","dataType":"String","usageType":"Property","dataTypeSequence":65,"name":"GeneID","description":"","searchDisplayValue":true,"allowFilteringAndSortingInStorefront":true,"customWeightInStorefrontSearch":false},"values":[{"value":"29126","stringValue":"29126"}],"propertyType":"StandardProperty"},{"attributeFQN":"tenant~research","isHidden":false,"isMultiValue":true,"attributeDetail":{"valueType":"Predefined","inputType":"List","dataType":"String","usageType":"Property","dataTypeSequence":19,"name":"Research","description":"","searchableInStorefront":true,"allowFilteringAndSortingInStorefront":true,"customWeightInStorefrontSearch":false},"values":[{"value":"Immunology","stringValue":"Immunology"},{"value":"Signal Transduction","stringValue":"Signal Transduction"}],"propertyType":"StandardProperty"},{"attributeFQN":"tenant~purity","isHidden":false,"isMultiValue":false,"attributeDetail":{"valueType":"Predefined","inputType":"List","dataType":"String","usageType":"Property","dataTypeSequence":74,"name":"Purity","description":"","searchDisplayValue":true,"allowFilteringAndSortingInStorefront":true,"customWeightInStorefrontSearch":false},"values":[{"value":"Purified","stringValue":"Purified"}],"propertyType":"StandardProperty"},{"attributeFQN":"tenant~gene-name","isHidden":false,"isMultiValue":false,"attributeDetail":{"valueType":"AdminEntered","inputType":"TextBox","dataType":"String","usageType":"Property","dataTypeSequence":69,"name":"GeneName","description":"","searchableInStorefront":true,"searchDisplayValue":true,"allowFilteringAndSortingInStorefront":true,"customWeightInStorefrontSearch":false},"values":[{"value":"CD274 molecule","stringValue":"CD274 molecule"}],"propertyType":"StandardProperty"},{"attributeFQN":"tenant~taxonomy-id","isHidden":false,"isMultiValue":false,"attributeDetail":{"valueType":"Predefined","inputType":"List","dataType":"String","usageType":"Property","dataTypeSequence":35,"name":"TaxonomyID","description":"","searchDisplayValue":true,"allowFilteringAndSortingInStorefront":true,"customWeightInStorefrontSearch":false},"values":[{"value":"9606","stringValue":"9606"}],"propertyType":"StandardProperty"},{"attributeFQN":"tenant~sds-links","isHidden":false,"isMultiValue":false,"attributeDetail":{"valueType":"AdminEntered","inputType":"TextArea","dataType":"String","usageType":"Property","dataTypeSequence":42,"name":"SDS Links","description":"","allowFilteringAndSortingInStorefront":true,"customWeightInStorefrontSearch":false},"values":[{"value":"b43bbc68e3ebb9f1184c50ee9755cda7b592bb2c","stringValue":"b43bbc68e3ebb9f1184c50ee9755cda7b592bb2c"}],"propertyType":"StandardProperty"},{"attributeFQN":"tenant~format","isHidden":false,"isMultiValue":false,"attributeDetail":{"valueType":"Predefined","inputType":"List","dataType":"String","usageType":"Property","dataTypeSequence":57,"name":"Format","description":"","searchDisplayValue":true,"allowFilteringAndSortingInStorefront":true,"customWeightInStorefrontSearch":false},"values":[{"value":"Whole IgG","stringValue":"Whole IgG"}],"propertyType":"StandardProperty"},{"attributeFQN":"tenant~related-secondaries","isHidden":false,"isMultiValue":false,"attributeDetail":{"valueType":"AdminEntered","inputType":"TextBox","dataType":"String","usageType":"Property","dataTypeSequence":14,"name":"Related Secondaries","description":"","searchableInStorefront":true,"searchDisplayValue":true,"allowFilteringAndSortingInStorefront":true,"customWeightInStorefrontSearch":false},"values":[{"value":"A120-101P|A120-201D4|A120-501P","stringValue":"A120-101P|A120-201D4|A120-501P"}],"propertyType":"StandardProperty"},{"attributeFQN":"tenant~verified-reactivity","isHidden":false,"isMultiValue":true,"attributeDetail":{"valueType":"Predefined","inputType":"List","dataType":"String","usageType":"Property","dataTypeSequence":59,"name":"Verified Reactivity","description":"","searchableInStorefront":true,"searchDisplayValue":true,"allowFilteringAndSortingInStorefront":true,"customWeightInStorefrontSearch":false},"values":[{"value":"Human","stringValue":"Human"}],"propertyType":"StandardProperty"},{"attributeFQN":"tenant~trial-size-available","isHidden":false,"isMultiValue":false,"attributeDetail":{"valueType":"Predefined","inputType":"List","dataType":"String","usageType":"Property","dataTypeSequence":40,"name":"Trial Size Available","description":"","searchableInStorefront":true,"searchDisplayValue":true,"allowFilteringAndSortingInStorefront":true,"customWeightInStorefrontSearch":false},"values":[{"value":"Yes","stringValue":"Yes"}],"propertyType":"StandardProperty"},{"attributeFQN":"tenant~uniprot-id","isHidden":false,"isMultiValue":false,"attributeDetail":{"valueType":"AdminEntered","inputType":"TextBox","dataType":"String","usageType":"Property","dataTypeSequence":45,"name":"UniprotID","description":"","searchableInStorefront":true,"searchDisplayValue":true,"allowFilteringAndSortingInStorefront":true,"customWeightInStorefrontSearch":false},"values":[{"value":"Q9NZQ7","stringValue":"Q9NZQ7"}],"propertyType":"StandardProperty"},{"attributeFQN":"tenant~web-category","isHidden":false,"isMultiValue":false,"attributeDetail":{"valueType":"AdminEntered","inputType":"TextBox","dataType":"String","usageType":"Property","dataTypeSequence":63,"name":"Web Category","description":"","searchDisplayValue":true,"allowFilteringAndSortingInStorefront":true,"customWeightInStorefrontSearch":false},"values":[{"value":"Primary","stringValue":"Primary"}],"propertyType":"StandardProperty"},{"attributeFQN":"tenant~validation-text","isHidden":false,"isMultiValue":false,"attributeDetail":{"valueType":"AdminEntered","inputType":"TextArea","dataType":"String","usageType":"Property","dataTypeSequence":50,"name":"Validation Text","description":"","searchDisplayValue":true,"allowFilteringAndSortingInStorefront":true,"customWeightInStorefrontSearch":false},"values":[{"value":"\u003cp\u003eAll Bethyl Laboratories\u0026#174; antibodies are va","stringValue":"\u003cp\u003eAll Bethyl Laboratories\u0026#174; antibodies are validated to meet our strict performance standards.\u003c/p\u003e"}],"propertyType":"StandardProperty"},{"attributeFQN":"tenant~productnamelong","isHidden":false,"isMultiValue":false,"attributeDetail":{"valueType":"AdminEntered","inputType":"TextBox","dataType":"String","usageType":"Property","dataTypeSequence":62,"name":"ProductNameLong","description":"","searchableInStorefront":true,"searchDisplayValue":true,"allowFilteringAndSortingInStorefront":true,"customWeightInStorefrontSearch":false},"values":[{"value":""}],"propertyType":"StandardProperty"},{"attributeFQN":"tenant~clonality","isHidden":false,"isMultiValue":false,"attributeDetail":{"valueType":"Predefined","inputType":"List","dataType":"String","usageType":"Property","dataTypeSequence":15,"name":"Clonality","description":"","searchableInStorefront":true,"searchDisplayValue":true,"allowFilteringAndSortingInStorefront":true,"customWeightInStorefrontSearch":false},"values":[{"value":"Recombinant Monoclonal","stringValue":"Recombinant Monoclonal"}],"propertyType":"StandardProperty"},{"attributeFQN":"tenant~productnameshort","isHidden":false,"isMultiValue":false,"attributeDetail":{"valueType":"AdminEntered","inputType":"TextBox","dataType":"String","usageType":"Property","dataTypeSequence":66,"name":"ProductNameShort","description":"","searchableInStorefront":true,"searchDisplayValue":true,"allowFilteringAndSortingInStorefront":true,"customWeightInStorefrontSearch":false},"values":[{"value":"Rabbit anti-PD-L1 Recombinant Monoclonal Antibody ","stringValue":"Rabbit anti-PD-L1 Recombinant Monoclonal Antibody [BLR020E]"}],"propertyType":"StandardProperty"},{"attributeFQN":"tenant~spec-sheet-links","isHidden":false,"isMultiValue":false,"attributeDetail":{"valueType":"AdminEntered","inputType":"TextArea","dataType":"String","usageType":"Property","dataTypeSequence":64,"name":"Spec Sheet Links","description":"","allowFilteringAndSortingInStorefront":true,"customWeightInStorefrontSearch":false},"values":[{"value":"3a766228954d86967952b5c481ea5cf9e1a3d630|f6c0b7c1f","stringValue":"3a766228954d86967952b5c481ea5cf9e1a3d630|f6c0b7c1f6ae7b06d24c52515dd2b88e18e8ab78"},{"value":"32cea582df150da6576a6f40b1498d453eafa3ae|2ec4f8fc4","stringValue":"32cea582df150da6576a6f40b1498d453eafa3ae|2ec4f8fc4355a091400b79485ddf465094d8e649"}],"propertyType":"VariantProperty"},{"attributeFQN":"tenant~sku-status-text","isHidden":false,"isMultiValue":false,"attributeDetail":{"valueType":"AdminEntered","inputType":"TextBox","dataType":"String","usageType":"Property","dataTypeSequence":60,"name":"SKU Status Text","description":"","searchDisplayValue":true,"allowFilteringAndSortingInStorefront":true,"customWeightInStorefrontSearch":false},"values":[{"value":"Active","stringValue":"Active"}],"propertyType":"VariantProperty"},{"attributeFQN":"tenant~child-priority","isHidden":false,"isMultiValue":false,"attributeDetail":{"valueType":"AdminEntered","inputType":"TextBox","dataType":"Number","usageType":"Property","dataTypeSequence":6,"name":"ChildPriority","description":"","allowFilteringAndSortingInStorefront":true,"customWeightInStorefrontSearch":false},"values":[{"value":2},{"value":1}],"propertyType":"VariantProperty"},{"attributeFQN":"tenant~physical-state-text","isHidden":false,"isMultiValue":false,"attributeDetail":{"valueType":"AdminEntered","inputType":"TextBox","dataType":"String","usageType":"Property","dataTypeSequence":44,"name":"Physical State","description":"","searchDisplayValue":true,"allowFilteringAndSortingInStorefront":true,"customWeightInStorefrontSearch":false},"values":[{"value":"Liquid","stringValue":"Liquid"}],"propertyType":"VariantProperty"},{"attributeFQN":"tenant~buffer","isHidden":false,"isMultiValue":false,"attributeDetail":{"valueType":"AdminEntered","inputType":"TextBox","dataType":"String","usageType":"Property","dataTypeSequence":51,"name":"Buffer","description":"","searchDisplayValue":true,"allowFilteringAndSortingInStorefront":true,"customWeightInStorefrontSearch":false},"values":[{"value":"Borate Buffered Saline (BBS) pH 8.2 with 0.1% BSA ","stringValue":"Borate Buffered Saline (BBS) pH 8.2 with 0.1% BSA and 0.09% Sodium Azide"}],"propertyType":"VariantProperty"},{"attributeFQN":"tenant~amount","isHidden":false,"isMultiValue":false,"attributeDetail":{"valueType":"AdminEntered","inputType":"TextBox","dataType":"String","usageType":"Property","dataTypeSequence":24,"name":"Amount","description":"","searchDisplayValue":true,"allowFilteringAndSortingInStorefront":true,"customWeightInStorefrontSearch":false},"values":[{"value":"10 µl (5+ tests)","stringValue":"10 µl (5+ tests)"},{"value":"100 µl (50+ tests)","stringValue":"100 µl (50+ tests)"}],"propertyType":"VariantProperty"},{"attributeFQN":"tenant~stock-concentration","isHidden":false,"isMultiValue":false,"attributeDetail":{"valueType":"AdminEntered","inputType":"TextBox","dataType":"String","usageType":"Property","dataTypeSequence":73,"name":"Stock Concentration","description":"","searchDisplayValue":true,"allowFilteringAndSortingInStorefront":true,"customWeightInStorefrontSearch":false},"values":[{"value":"50 µg/ml","stringValue":"50 µg/ml"}],"propertyType":"VariantProperty"},{"attributeFQN":"tenant~application-dilution-range","isHidden":false,"isMultiValue":false,"attributeDetail":{"valueType":"AdminEntered","inputType":"TextArea","dataType":"String","usageType":"Property","dataTypeSequence":31,"name":"Application Dilution Range","description":"","searchDisplayValue":true,"allowFilteringAndSortingInStorefront":true,"customWeightInStorefrontSearch":false},"values":[{"value":"[{\u0022Application\u0022:\u0022ICC-IF\u0022,\u0022ApplicationDilutionRange","stringValue":"[{\u0022Application\u0022:\u0022ICC-IF\u0022,\u0022ApplicationDilutionRange\u0022:\u00221:100 - 1:500. Epitope retrieval with citrate buffer pH6.0 is recommended for FFPE cell sections.\u0022},{\u0022Application\u0022:\u0022IHC\u0022,\u0022ApplicationDilutionRange\u0022:\u00221:100 - 1:500. Epitope retrieval with citrate buffer pH 6.0 is recommended for FFPE tissue sections.\u0022},{\u0022Application\u0022:\u0022IHC-IF\u0022,\u0022ApplicationDilutionRange\u0022:\u00221:100 - 1:500. Epitope retrieval with citrate buffer pH 6.0 is recommended for FFPE tissue sections.\u0022},{\u0022Application\u0022:\u0022IP\u0022,\u0022ApplicationDilutionRange\u0022:\u002220 µl/mg lysate\u0022},{\u0022Application\u0022:\u0022mIF\u0022,\u0022ApplicationDilutionRange\u0022:\u00221:250\u0022},{\u0022Application\u0022:\u0022WB\u0022,\u0022ApplicationDilutionRange\u0022:\u00221:1000\u0022}]"}],"propertyType":"VariantProperty"},{"attributeFQN":"tenant~prodprocedures-1","isHidden":false,"isMultiValue":false,"attributeDetail":{"valueType":"AdminEntered","inputType":"TextBox","dataType":"String","usageType":"Property","dataTypeSequence":54,"name":"Prod Procedures","description":"","searchDisplayValue":true,"allowFilteringAndSortingInStorefront":true,"customWeightInStorefrontSearch":false},"values":[{"value":"Recombinant antibody was purified from cell cultur","stringValue":"Recombinant antibody was purified from cell culture supernatant.\u003cbr\u003e\u003cbr\u003eImmunogen was a synthetic peptide representing a region between residue 250 and the C-terminus (residue 290) of human programmed cell death 1 ligand 1 (PD-L1) according to the numbering given in entry NP_054862.1 (GeneID 29126)."}],"propertyType":"VariantProperty"},{"attributeFQN":"tenant~variant-product-name","isHidden":false,"isMultiValue":false,"attributeDetail":{"valueType":"AdminEntered","inputType":"TextBox","dataType":"String","usageType":"Property","dataTypeSequence":53,"name":"Variant Product Name","description":"","searchableInStorefront":true,"searchDisplayValue":true,"allowFilteringAndSortingInStorefront":true,"customWeightInStorefrontSearch":false},"values":[{"value":"Bethyl Laboratories® Rabbit anti-PD-L1 Recombinant","stringValue":"Bethyl Laboratories® Rabbit anti-PD-L1 Recombinant Monoclonal Antibody [BLR020E] - 10 µl (5+ tests)"}],"propertyType":"VariantProperty"}],"options":[{"attributeFQN":"tenant~web-quantity","isRequired":true,"isMultiValue":false,"values":[{"value":"100 µl (50+ tests)","attributeValueId":404,"stringValue":"100 µl (50+ tests)","isEnabled":true,"isSelected":false},{"value":"10 µl (5+ tests)","attributeValueId":388,"stringValue":"10 µl (5+ tests)","isEnabled":true,"isSelected":false}],"attributeDetail":{"valueType":"Predefined","inputType":"List","dataType":"String","usageType":"Option","dataTypeSequence":67,"name":"Web Quantity","description":"","searchDisplayValue":true,"allowFilteringAndSortingInStorefront":true,"customWeightInStorefrontSearch":false},"isProductImageGroupSelector":false}],"variations":[{"productCode":"A700-020","options":[{"valueSequence":404,"attributeFQN":"tenant~web-quantity","value":"100 µl (50+ tests)"},{"valueSequence":0,"attributeFQN":"tenant~child-priority","value":1}],"inventoryInfo":{"manageStock":true,"outOfStockBehavior":"AllowBackOrder","onlineStockAvailable":67,"onlineSoftStockAvailable":67,"onlineLocationCode":"51694"}},{"productCode":"A700-020-T","options":[{"valueSequence":388,"attributeFQN":"tenant~web-quantity","value":"10 µl (5+ tests)"},{"valueSequence":0,"attributeFQN":"tenant~child-priority","value":2}],"inventoryInfo":{"manageStock":true,"outOfStockBehavior":"AllowBackOrder","onlineStockAvailable":10,"onlineSoftStockAvailable":10,"onlineLocationCode":"51694"}}],"validPriceLists":[],"locationsInStock":[],"productImageGroups":[],"productCollections":[],"productCollectionMembers":[],"collectionMembersProductContent":[]}
Rabbit anti-PD-L1 Recombinant Monoclonal Antibody [BLR020E]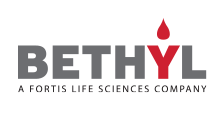 Bethyl Laboratories® Catalog #
Application:
ICC-IF
,
IHC
,
IHC-IF
,
IP
,
mIF
,
WB
Immunogen:
between 250 to 290 (C-term)
For ordering information, see our International Distributors
Product Details
Specifications
1 year from date of receipt
Recombinant antibody was purified from cell culture supernatant.

Immunogen was a synthetic peptide representing a region between residue 250 and the C-terminus (residue 290) of human programmed cell death 1 ligand 1 (PD-L1) according to the numbering given in entry NP_054862.1 (GeneID 29126).
Fortis Guarantee
Guaranteed Performance, Excellent Service!
Gene & Protein Information
PD-L1 is an immune inhibitory receptor ligand that is expressed by hematopoietic and non-hematopoietic cells, such as T cells and B cells and various types of tumor cells. PD-L1 is a type I transmembrane protein that has immunoglobulin V-like and C-like domains. Interaction of this ligand with its receptor inhibits T-cell activation and cytokine production. During infection or inflammation of normal tissue, this interaction is important for preventing autoimmunity by maintaining homeostasis of the immune response. In tumor microenvironments, this interaction provides an immune escape for tumor cells through cytotoxic T-cell inactivation. Expression of this gene in tumor cells is considered to be prognostic in many types of human malignancies, including colon cancer and renal cell carcinoma [taken from NCBI Entrez Gene (Gene ID: 55193)].
Alternate Names
B7 homolog 1, B7-H, B7H1, B7-H1, CD antigen CD274, CD274 antigen, PDCD1 ligand 1, PDCD1L1, PDCD1LG1, PDL1, PD-L1, programmed cell death 1 ligand 1, Programmed death ligand 1