System.Dynamic.ExpandoObject
{"mainImage":{"src":"//cdn-tp1.mozu.com/31165-51694/cms/51694/files/42941468-e3e2-44c9-a545-ccae4de6391c","imageLabel":null,"altText":"Detection of human PPP1CC by immunohistochemistry.","imageUrl":"//cdn-tp1.mozu.com/31165-51694/cms/51694/files/42941468-e3e2-44c9-a545-ccae4de6391c","cmsId":"42941468-e3e2-44c9-a545-ccae4de6391c","videoUrl":null,"mediaType":null,"sequence":1,"productImageGroupId":"default"},"url":"/rabbit-anti-ppp1cc-ihc-antibody/p/BETHYL-IHC-00485","hasPriceRange":true,"content":{"productImages":[{"src":"//cdn-tp1.mozu.com/31165-51694/cms/51694/files/42941468-e3e2-44c9-a545-ccae4de6391c","imageLabel":null,"altText":"Detection of human PPP1CC by immunohistochemistry.","imageUrl":"//cdn-tp1.mozu.com/31165-51694/cms/51694/files/42941468-e3e2-44c9-a545-ccae4de6391c","cmsId":"42941468-e3e2-44c9-a545-ccae4de6391c","videoUrl":null,"mediaType":null,"sequence":1,"productImageGroupId":"default"}],"productName":"Rabbit anti-PPP1CC IHC Antibody","metaTagTitle":"Rabbit anti-PPP1CC IHC Antibody","metaTagDescription":"","seoFriendlyUrl":"rabbit-anti-ppp1cc-ihc-antibody"},"categories":[{"url":"/primary-antibodies/c/13","categoryId":13,"content":{"categoryImages":[],"name":"Primary Antibodies","description":"","pageTitle":"","metaTagTitle":"Buy Primary Antibodies","metaTagDescription":"Browse our complete range of validated secondary antibodies available for purchase. Filter through antibodies by target, application, host and more","metaTagKeywords":"","slug":"primary-antibodies"},"childrenCategories":[],"parentCategoryId":12,"sequence":1,"isDisplayed":true,"categoryCode":"primary-antibodies","count":0},{"url":"/trial-size-antibodies/c/17","categoryId":17,"content":{"categoryImages":[],"name":"Trial Size Antibodies","description":"","pageTitle":"","metaTagTitle":"Buy Trial Size Antibodies","metaTagDescription":"Browse our complete range of validated trial size antibodies available for purchase. Filter through primary antibodies by target, application, host and more","metaTagKeywords":"","slug":"trial-size-antibodies"},"childrenCategories":[],"parentCategoryId":12,"sequence":5,"isDisplayed":true,"categoryCode":"trial-size","count":0},{"url":"/cardiovascular/c/27","categoryId":27,"content":{"categoryImages":[],"name":"Cardiovascular","description":"","pageTitle":"","metaTagTitle":"Buy Antibodies for Cardiovascular Disease Research","metaTagDescription":"Fortis Life Sciences Cardiovascular profile consists of more than 5,300 antibodies which are manufactured on-site by our team of scientists","metaTagKeywords":"","slug":"cardiovascular"},"childrenCategories":[],"parentCategoryId":26,"sequence":1,"isDisplayed":true,"categoryCode":"cardiovascular","count":0},{"url":"/immunology/c/29","categoryId":29,"content":{"categoryImages":[],"name":"Immunology","description":"","pageTitle":"","metaTagTitle":"Buy Antibodies for Immunology Research","metaTagDescription":"Fortis Life Sciences immunology profile consists of more than 4,600 antibodies which are manufactured on-site by our team of scientists","metaTagKeywords":"","slug":"immunology"},"childrenCategories":[],"parentCategoryId":26,"sequence":3,"isDisplayed":true,"categoryCode":"immunology","count":0},{"url":"/neuroscience/c/30","categoryId":30,"content":{"categoryImages":[],"name":"Neuroscience","description":"","pageTitle":"","metaTagTitle":"Buy Antibodies for Neuroscience Research","metaTagDescription":"Fortis Life Sciences Neuroscience profile consists of more than 5,300 antibodies which are manufactured on-site by our team of scientists","metaTagKeywords":"","slug":"neuroscience"},"childrenCategories":[],"parentCategoryId":26,"sequence":4,"isDisplayed":true,"categoryCode":"neuroscience","count":0},{"url":"/oncology/c/31","categoryId":31,"content":{"categoryImages":[],"name":"Oncology","description":"","pageTitle":"","metaTagTitle":"Buy Antibodies for Oncology Research","metaTagDescription":"Browse an extensive catalog of rigorously validated recombinant antibodies for identifying immune-cell and tumor markers, T-cell markers and immune checkpoints","metaTagKeywords":"","slug":"oncology"},"childrenCategories":[],"parentCategoryId":26,"sequence":5,"isDisplayed":true,"categoryCode":"oncology","count":0},{"url":"/signal-transduction/c/33","categoryId":33,"content":{"categoryImages":[],"name":"Signal Transduction","description":"","pageTitle":"","metaTagTitle":"Buy Antibodies for Signal Transduction Research","metaTagDescription":"Browse through our range of validated signal transduction antibodies to find suitable products for your research application","metaTagKeywords":"","slug":"signal-transduction"},"childrenCategories":[],"parentCategoryId":26,"sequence":7,"isDisplayed":true,"categoryCode":"signal-transduction","count":0}],"priceRange":{"lower":{"onSale":false,"price":121.0,"priceType":"List","catalogListPrice":121.0,"effectivePricelistCode":"BETHYL","priceListEntryCode":"BETHYL","priceListEntryMode":"Simple"},"upper":{"onSale":false,"price":459.0,"priceType":"List","catalogListPrice":459.0,"effectivePricelistCode":"BETHYL","priceListEntryCode":"BETHYL","priceListEntryMode":"Simple"}},"volumePriceBands":[],"productCode":"BETHYL-IHC-00485","productSequence":4226,"productUsage":"Configurable","fulfillmentTypesSupported":["DirectShip"],"goodsType":"Physical","bundledProducts":[],"purchasableState":{"isPurchasable":false,"messages":[{"severity":"Info","source":"ConfigurableProduct","message":"Not done configuring","validationType":"IncompleteProductConfiguration"}]},"isActive":true,"publishState":"Live","availableShippingDiscounts":[],"productType":"Antibody-Configurable","productTypeId":3,"isTaxable":true,"pricingBehavior":{"discountsRestricted":false,"discountsRestrictedStartDate":null,"discountsRestrictedEndDate":null},"inventoryInfo":{"manageStock":true,"outOfStockBehavior":"AllowBackOrder","onlineLocationCode":"51694"},"createDate":"2021-10-14T00:52:55.0829Z","updateDate":"2021-12-03T19:42:27.5791Z","dateFirstAvailableInCatalog":"2021-01-01T00:00:00Z","daysAvailableInCatalog":383,"upCs":[],"mfgPartNumber":"[{\u0022productCode\u0022:\u0022IHC-00485\u0022,\u0022priority\u0022:1},{\u0022productCode\u0022:\u0022IHC-00485-T\u0022,\u0022priority\u0022:2}]","mfgPartNumbers":[],"measurements":{"packageWeight":{"unit":"lbs","value":1.0}},"properties":[{"attributeFQN":"tenant~product-type","isHidden":false,"isMultiValue":false,"attributeDetail":{"valueType":"Predefined","inputType":"List","dataType":"String","usageType":"Property","dataTypeSequence":58,"name":"Product Type","description":"","searchableInStorefront":true,"searchDisplayValue":true,"allowFilteringAndSortingInStorefront":true,"customWeightInStorefrontSearch":false},"values":[{"value":"Antibody","stringValue":"Antibody"}],"propertyType":"StandardProperty"},{"attributeFQN":"tenant~brand","isHidden":false,"isMultiValue":false,"attributeDetail":{"valueType":"Predefined","inputType":"List","dataType":"String","usageType":"Property","dataTypeSequence":46,"name":"Brand","description":"","searchableInStorefront":true,"searchDisplayValue":true,"allowFilteringAndSortingInStorefront":true,"customWeightInStorefrontSearch":false},"values":[{"value":"Bethyl Laboratories®","stringValue":"Bethyl Laboratories®"}],"propertyType":"StandardProperty"},{"attributeFQN":"tenant~citation-count","isHidden":false,"isMultiValue":false,"attributeDetail":{"valueType":"AdminEntered","inputType":"TextBox","dataType":"Number","usageType":"Property","dataTypeSequence":7,"name":"CitationCount","description":"","searchDisplayValue":true,"allowFilteringAndSortingInStorefront":true,"customWeightInStorefrontSearch":false},"values":[{"value":1}],"propertyType":"StandardProperty"},{"attributeFQN":"tenant~antigen-species","isHidden":false,"isMultiValue":false,"attributeDetail":{"valueType":"Predefined","inputType":"List","dataType":"String","usageType":"Property","dataTypeSequence":29,"name":"Antigen Species","description":"","searchDisplayValue":true,"allowFilteringAndSortingInStorefront":true,"customWeightInStorefrontSearch":false},"values":[{"value":"Human","stringValue":"Human"}],"propertyType":"StandardProperty"},{"attributeFQN":"tenant~host","isHidden":false,"isMultiValue":false,"attributeDetail":{"valueType":"Predefined","inputType":"List","dataType":"String","usageType":"Property","dataTypeSequence":72,"name":"Host","description":"","searchDisplayValue":true,"allowFilteringAndSortingInStorefront":true,"customWeightInStorefrontSearch":false},"values":[{"value":"Rabbit","stringValue":"Rabbit"}],"propertyType":"StandardProperty"},{"attributeFQN":"tenant~IHC-test-materials","isHidden":false,"isMultiValue":false,"attributeDetail":{"valueType":"AdminEntered","inputType":"TextBox","dataType":"String","usageType":"Property","dataTypeSequence":75,"name":"IHC Test Materials","description":"","searchDisplayValue":true,"allowFilteringAndSortingInStorefront":true,"customWeightInStorefrontSearch":false},"values":[{"value":"Human Breast Carcinoma,Human Ovarian Carcinoma,Hum","stringValue":"Human Breast Carcinoma,Human Ovarian Carcinoma,Human Prostate Carcinoma"}],"propertyType":"StandardProperty"},{"attributeFQN":"tenant~application-text","isHidden":false,"isMultiValue":false,"attributeDetail":{"valueType":"AdminEntered","inputType":"TextBox","dataType":"String","usageType":"Property","dataTypeSequence":32,"name":"Application Text","description":"","searchDisplayValue":true,"allowFilteringAndSortingInStorefront":true,"customWeightInStorefrontSearch":false},"values":[{"value":"Epitope exposure is recommended. Epitope exposure ","stringValue":"Epitope exposure is recommended. Epitope exposure with tris-EDTA pH9.0 buffer will enhance staining. Likely to work with frozen sections. In some cases, the antibody may be diluted further than indicated."}],"propertyType":"StandardProperty"},{"attributeFQN":"tenant~image-links","isHidden":false,"isMultiValue":false,"attributeDetail":{"valueType":"AdminEntered","inputType":"TextArea","dataType":"String","usageType":"Property","dataTypeSequence":16,"name":"Image Links","description":"","allowFilteringAndSortingInStorefront":true,"customWeightInStorefrontSearch":false},"values":[{"value":"58a8f5105523b256d871fdbdd67dfed044ac67f1","stringValue":"58a8f5105523b256d871fdbdd67dfed044ac67f1"}],"propertyType":"StandardProperty"},{"attributeFQN":"tenant~shelf-life","isHidden":false,"isMultiValue":false,"attributeDetail":{"valueType":"Predefined","inputType":"List","dataType":"String","usageType":"Property","dataTypeSequence":52,"name":"Shelf Life","description":"","searchDisplayValue":true,"allowFilteringAndSortingInStorefront":true,"customWeightInStorefrontSearch":false},"values":[{"value":"1 year from date of receipt","stringValue":"1 year from date of receipt"}],"propertyType":"StandardProperty"},{"attributeFQN":"tenant~applications","isHidden":false,"isMultiValue":true,"attributeDetail":{"valueType":"Predefined","inputType":"List","dataType":"String","usageType":"Property","dataTypeSequence":33,"name":"Application","description":"","searchDisplayValue":true,"allowFilteringAndSortingInStorefront":true,"customWeightInStorefrontSearch":false},"values":[{"value":"IHC","stringValue":"IHC"}],"propertyType":"StandardProperty"},{"attributeFQN":"tenant~protein-name","isHidden":false,"isMultiValue":false,"attributeDetail":{"valueType":"AdminEntered","inputType":"TextBox","dataType":"String","usageType":"Property","dataTypeSequence":70,"name":"ProteinName","description":"","searchableInStorefront":true,"searchDisplayValue":true,"allowFilteringAndSortingInStorefront":true,"customWeightInStorefrontSearch":false},"values":[{"value":"Serine/threonine-protein phosphatase PP1-gamma cat","stringValue":"Serine/threonine-protein phosphatase PP1-gamma catalytic subunit"}],"propertyType":"StandardProperty"},{"attributeFQN":"tenant~stock-behavior","isHidden":false,"isMultiValue":false,"attributeDetail":{"valueType":"Predefined","inputType":"List","dataType":"String","usageType":"Property","dataTypeSequence":68,"name":"Stock Behavior","description":"","allowFilteringAndSortingInStorefront":true,"customWeightInStorefrontSearch":false},"values":[{"value":"AcceptBackorder","stringValue":"AcceptBackorder"}],"propertyType":"StandardProperty"},{"attributeFQN":"tenant~immunogen","isHidden":false,"isMultiValue":false,"attributeDetail":{"valueType":"AdminEntered","inputType":"TextBox","dataType":"String","usageType":"Property","dataTypeSequence":21,"name":"Immunogen","description":"","searchDisplayValue":true,"allowFilteringAndSortingInStorefront":true,"customWeightInStorefrontSearch":false},"values":[{"value":"Between 280 and C-term","stringValue":"Between 280 and C-term"}],"propertyType":"StandardProperty"},{"attributeFQN":"tenant~storage","isHidden":false,"isMultiValue":false,"attributeDetail":{"valueType":"Predefined","inputType":"List","dataType":"String","usageType":"Property","dataTypeSequence":11,"name":"Storage","description":"","searchDisplayValue":true,"allowFilteringAndSortingInStorefront":true,"customWeightInStorefrontSearch":false},"values":[{"value":"2 - 8 °C","stringValue":"2 - 8 °C"}],"propertyType":"StandardProperty"},{"attributeFQN":"tenant~iso-type","isHidden":false,"isMultiValue":false,"attributeDetail":{"valueType":"Predefined","inputType":"List","dataType":"String","usageType":"Property","dataTypeSequence":25,"name":"IsoType","description":"","searchDisplayValue":true,"allowFilteringAndSortingInStorefront":true,"customWeightInStorefrontSearch":false},"values":[{"value":"IgG","stringValue":"IgG"}],"propertyType":"StandardProperty"},{"attributeFQN":"tenant~current-lot","isHidden":false,"isMultiValue":false,"attributeDetail":{"valueType":"AdminEntered","inputType":"TextBox","dataType":"String","usageType":"Property","dataTypeSequence":38,"name":"Current Lot","description":"","searchableInStorefront":true,"searchDisplayValue":true,"allowFilteringAndSortingInStorefront":true,"customWeightInStorefrontSearch":false},"values":[{"value":"1","stringValue":"1"}],"propertyType":"StandardProperty"},{"attributeFQN":"tenant~symbol","isHidden":false,"isMultiValue":false,"attributeDetail":{"valueType":"AdminEntered","inputType":"TextBox","dataType":"String","usageType":"Property","dataTypeSequence":13,"name":"Symbol","description":"","searchableInStorefront":true,"searchDisplayValue":true,"allowFilteringAndSortingInStorefront":true,"customWeightInStorefrontSearch":false},"values":[{"value":"PPP1CC","stringValue":"PPP1CC"}],"propertyType":"StandardProperty"},{"attributeFQN":"tenant~target","isHidden":false,"isMultiValue":false,"attributeDetail":{"valueType":"AdminEntered","inputType":"TextBox","dataType":"String","usageType":"Property","dataTypeSequence":18,"name":"Target","description":"","searchDisplayValue":true,"allowFilteringAndSortingInStorefront":true,"customWeightInStorefrontSearch":false},"values":[{"value":"PPP1CC","stringValue":"PPP1CC"}],"propertyType":"StandardProperty"},{"attributeFQN":"tenant~presumed-reactivity","isHidden":false,"isMultiValue":true,"attributeDetail":{"valueType":"Predefined","inputType":"List","dataType":"String","usageType":"Property","dataTypeSequence":49,"name":"Presumed Reactivity","description":"","searchableInStorefront":true,"searchDisplayValue":true,"allowFilteringAndSortingInStorefront":true,"customWeightInStorefrontSearch":false},"values":[{"value":"Murinae","stringValue":"Murinae"},{"value":"West Indian ocean coelacanth","stringValue":"West Indian ocean coelacanth"},{"value":"Duckbill platypus","stringValue":"Duckbill platypus"},{"value":"Green anole","stringValue":"Green anole"},{"value":"Zebra finch","stringValue":"Zebra finch"},{"value":"White-tufted-ear marmoset","stringValue":"White-tufted-ear marmoset"},{"value":"Tasmanian devil","stringValue":"Tasmanian devil"},{"value":"Crab-eating macaque","stringValue":"Crab-eating macaque"},{"value":"Panda","stringValue":"Panda"},{"value":"Monkey","stringValue":"Monkey"},{"value":"African elephant","stringValue":"African elephant"},{"value":"Pig","stringValue":"Pig"},{"value":"X. laevis","stringValue":"X. laevis"},{"value":"Guinea pig_10141","stringValue":"Guinea pig_10141"},{"value":"Little brown bat","stringValue":"Little brown bat"},{"value":"Northern white-cheeked gibbon","stringValue":"Northern white-cheeked gibbon"},{"value":"Dog","stringValue":"Dog"},{"value":"Bovine","stringValue":"Bovine"},{"value":"Horse","stringValue":"Horse"},{"value":"Rat","stringValue":"Rat"},{"value":"Mouse","stringValue":"Mouse"},{"value":"X. tropicalis","stringValue":"X. tropicalis"}],"propertyType":"StandardProperty"},{"attributeFQN":"tenant~gene-aliases","isHidden":false,"isMultiValue":false,"attributeDetail":{"valueType":"AdminEntered","inputType":"TextBox","dataType":"String","usageType":"Property","dataTypeSequence":61,"name":"GeneAliases","description":"","searchableInStorefront":true,"searchDisplayValue":true,"allowFilteringAndSortingInStorefront":true,"customWeightInStorefrontSearch":false},"values":[{"value":"PP1C, PP-1G, PPP1G, protein phosphatase 1,  cataly","stringValue":"PP1C, PP-1G, PPP1G, protein phosphatase 1,  catalytic subunit,  gamma isoform, protein phosphatase 1,  catalytic subunit,  gamma isozyme, protein phosphatase 1C catalytic subunit, serine/threonine phosphatase 1 gamma, serine/threonine-protein phosphatase PP1-gamma catalytic subunit"}],"propertyType":"StandardProperty"},{"attributeFQN":"tenant~target-sentence","isHidden":false,"isMultiValue":false,"attributeDetail":{"valueType":"AdminEntered","inputType":"TextBox","dataType":"String","usageType":"Property","dataTypeSequence":22,"name":"TargetSentence","description":"","searchableInStorefront":true,"searchDisplayValue":true,"allowFilteringAndSortingInStorefront":true,"customWeightInStorefrontSearch":false},"values":[{"value":"Protein phosphatase 1 (PP1) is a major eukaryotic ","stringValue":"Protein phosphatase 1 (PP1) is a major eukaryotic serine/threonine phosphatase that is involved in a multitude of cellular functions. PP1 is a holoenzyme that consists of the PP1 catalytic subunit (PP1c) that associates with and is regulated by over 50 regulatory subunits. There are several gene and alternative splice products of the catalytic subunit PP1c. PPP1CC encodes the PP1 gamma catalytic subunit. In addition to PP1 gamma, there are two splice variants of PP1 alpha (PPP1CA), and a PP1 beta (PPP1CB) form. The mutually exclusive interaction between the various catalytic and regulatory subunits allows the PP1 enzyme to be involved in a variety of functions which include cell division, glycogen metabolism, muscle contractility, and protein synthesis. serine/threonine-protein phosphatase PP1-gamma catalytic subunit, PP-1G, PPP1G."}],"propertyType":"StandardProperty"},{"attributeFQN":"tenant~gene-id","isHidden":false,"isMultiValue":false,"attributeDetail":{"valueType":"AdminEntered","inputType":"TextBox","dataType":"String","usageType":"Property","dataTypeSequence":65,"name":"GeneID","description":"","searchDisplayValue":true,"allowFilteringAndSortingInStorefront":true,"customWeightInStorefrontSearch":false},"values":[{"value":"5501","stringValue":"5501"}],"propertyType":"StandardProperty"},{"attributeFQN":"tenant~research","isHidden":false,"isMultiValue":true,"attributeDetail":{"valueType":"Predefined","inputType":"List","dataType":"String","usageType":"Property","dataTypeSequence":19,"name":"Research","description":"","searchableInStorefront":true,"allowFilteringAndSortingInStorefront":true,"customWeightInStorefrontSearch":false},"values":[{"value":"Hippo Signaling","stringValue":"Hippo Signaling"},{"value":"Phosphatase","stringValue":"Phosphatase"},{"value":"Meiosis","stringValue":"Meiosis"},{"value":"Insulin Signaling","stringValue":"Insulin Signaling"},{"value":"Metabolism/Metabolic Process","stringValue":"Metabolism/Metabolic Process"},{"value":"Cardiovascular","stringValue":"Cardiovascular"},{"value":"Host-Virus Interactions","stringValue":"Host-Virus Interactions"},{"value":"Kinase/Phosphatase","stringValue":"Kinase/Phosphatase"},{"value":"Mitochondrion","stringValue":"Mitochondrion"},{"value":"Cell Cycle","stringValue":"Cell Cycle"},{"value":"Cell Division","stringValue":"Cell Division"},{"value":"Neurobiology","stringValue":"Neurobiology"},{"value":"TGF-beta Signaling","stringValue":"TGF-beta Signaling"},{"value":"Cancer","stringValue":"Cancer"},{"value":"Cytoskeleton","stringValue":"Cytoskeleton"},{"value":"Signal Transduction","stringValue":"Signal Transduction"}],"propertyType":"StandardProperty"},{"attributeFQN":"tenant~purity","isHidden":false,"isMultiValue":false,"attributeDetail":{"valueType":"Predefined","inputType":"List","dataType":"String","usageType":"Property","dataTypeSequence":74,"name":"Purity","description":"","searchDisplayValue":true,"allowFilteringAndSortingInStorefront":true,"customWeightInStorefrontSearch":false},"values":[{"value":"Antigen Affinity Purified","stringValue":"Antigen Affinity Purified"}],"propertyType":"StandardProperty"},{"attributeFQN":"tenant~gene-name","isHidden":false,"isMultiValue":false,"attributeDetail":{"valueType":"AdminEntered","inputType":"TextBox","dataType":"String","usageType":"Property","dataTypeSequence":69,"name":"GeneName","description":"","searchableInStorefront":true,"searchDisplayValue":true,"allowFilteringAndSortingInStorefront":true,"customWeightInStorefrontSearch":false},"values":[{"value":"protein phosphatase 1 catalytic subunit gamma","stringValue":"protein phosphatase 1 catalytic subunit gamma"}],"propertyType":"StandardProperty"},{"attributeFQN":"tenant~taxonomy-id","isHidden":false,"isMultiValue":false,"attributeDetail":{"valueType":"Predefined","inputType":"List","dataType":"String","usageType":"Property","dataTypeSequence":35,"name":"TaxonomyID","description":"","searchDisplayValue":true,"allowFilteringAndSortingInStorefront":true,"customWeightInStorefrontSearch":false},"values":[{"value":"9606","stringValue":"9606"}],"propertyType":"StandardProperty"},{"attributeFQN":"tenant~related-products","isHidden":false,"isMultiValue":false,"attributeDetail":{"valueType":"AdminEntered","inputType":"TextBox","dataType":"String","usageType":"Property","dataTypeSequence":12,"name":"Related Products","description":"","searchableInStorefront":true,"searchDisplayValue":true,"allowFilteringAndSortingInStorefront":true,"customWeightInStorefrontSearch":false},"values":[{"value":"A300-906A","stringValue":"A300-906A"}],"propertyType":"StandardProperty"},{"attributeFQN":"tenant~sds-links","isHidden":false,"isMultiValue":false,"attributeDetail":{"valueType":"AdminEntered","inputType":"TextArea","dataType":"String","usageType":"Property","dataTypeSequence":42,"name":"SDS Links","description":"","allowFilteringAndSortingInStorefront":true,"customWeightInStorefrontSearch":false},"values":[{"value":"9999a49da4f439bc8b4bb5b88b0d4c95cef5c087","stringValue":"9999a49da4f439bc8b4bb5b88b0d4c95cef5c087"}],"propertyType":"StandardProperty"},{"attributeFQN":"tenant~format","isHidden":false,"isMultiValue":false,"attributeDetail":{"valueType":"Predefined","inputType":"List","dataType":"String","usageType":"Property","dataTypeSequence":57,"name":"Format","description":"","searchDisplayValue":true,"allowFilteringAndSortingInStorefront":true,"customWeightInStorefrontSearch":false},"values":[{"value":"Whole IgG","stringValue":"Whole IgG"}],"propertyType":"StandardProperty"},{"attributeFQN":"tenant~related-secondaries","isHidden":false,"isMultiValue":false,"attributeDetail":{"valueType":"AdminEntered","inputType":"TextBox","dataType":"String","usageType":"Property","dataTypeSequence":14,"name":"Related Secondaries","description":"","searchableInStorefront":true,"searchDisplayValue":true,"allowFilteringAndSortingInStorefront":true,"customWeightInStorefrontSearch":false},"values":[{"value":"A120-100P|A120-101D4|A120-101F|A120-101P|A120-108P","stringValue":"A120-100P|A120-101D4|A120-101F|A120-101P|A120-108P|A120-114F|A120-201D2|A120-201D3|A120-201D4|A120-201D5|A120-201P|A120-208P|A120-401P|A120-501F|A120-501P"}],"propertyType":"StandardProperty"},{"attributeFQN":"tenant~verified-reactivity","isHidden":false,"isMultiValue":true,"attributeDetail":{"valueType":"Predefined","inputType":"List","dataType":"String","usageType":"Property","dataTypeSequence":59,"name":"Verified Reactivity","description":"","searchableInStorefront":true,"searchDisplayValue":true,"allowFilteringAndSortingInStorefront":true,"customWeightInStorefrontSearch":false},"values":[{"value":"Human","stringValue":"Human"}],"propertyType":"StandardProperty"},{"attributeFQN":"tenant~trial-size-available","isHidden":false,"isMultiValue":false,"attributeDetail":{"valueType":"Predefined","inputType":"List","dataType":"String","usageType":"Property","dataTypeSequence":40,"name":"Trial Size Available","description":"","searchableInStorefront":true,"searchDisplayValue":true,"allowFilteringAndSortingInStorefront":true,"customWeightInStorefrontSearch":false},"values":[{"value":"Yes","stringValue":"Yes"}],"propertyType":"StandardProperty"},{"attributeFQN":"tenant~uniprot-id","isHidden":false,"isMultiValue":false,"attributeDetail":{"valueType":"AdminEntered","inputType":"TextBox","dataType":"String","usageType":"Property","dataTypeSequence":45,"name":"UniprotID","description":"","searchableInStorefront":true,"searchDisplayValue":true,"allowFilteringAndSortingInStorefront":true,"customWeightInStorefrontSearch":false},"values":[{"value":"P36873","stringValue":"P36873"}],"propertyType":"StandardProperty"},{"attributeFQN":"tenant~web-category","isHidden":false,"isMultiValue":false,"attributeDetail":{"valueType":"AdminEntered","inputType":"TextBox","dataType":"String","usageType":"Property","dataTypeSequence":63,"name":"Web Category","description":"","searchDisplayValue":true,"allowFilteringAndSortingInStorefront":true,"customWeightInStorefrontSearch":false},"values":[{"value":"Primary","stringValue":"Primary"}],"propertyType":"StandardProperty"},{"attributeFQN":"tenant~validation-text","isHidden":false,"isMultiValue":false,"attributeDetail":{"valueType":"AdminEntered","inputType":"TextArea","dataType":"String","usageType":"Property","dataTypeSequence":50,"name":"Validation Text","description":"","searchDisplayValue":true,"allowFilteringAndSortingInStorefront":true,"customWeightInStorefrontSearch":false},"values":[{"value":"\u003cp\u003eAll Bethyl Laboratories\u0026#174; antibodies are va","stringValue":"\u003cp\u003eAll Bethyl Laboratories\u0026#174; antibodies are validated to meet our strict performance standards.\u003c/p\u003e"}],"propertyType":"StandardProperty"},{"attributeFQN":"tenant~productnamelong","isHidden":false,"isMultiValue":false,"attributeDetail":{"valueType":"AdminEntered","inputType":"TextBox","dataType":"String","usageType":"Property","dataTypeSequence":62,"name":"ProductNameLong","description":"","searchableInStorefront":true,"searchDisplayValue":true,"allowFilteringAndSortingInStorefront":true,"customWeightInStorefrontSearch":false},"values":[{"value":""}],"propertyType":"StandardProperty"},{"attributeFQN":"tenant~clonality","isHidden":false,"isMultiValue":false,"attributeDetail":{"valueType":"Predefined","inputType":"List","dataType":"String","usageType":"Property","dataTypeSequence":15,"name":"Clonality","description":"","searchableInStorefront":true,"searchDisplayValue":true,"allowFilteringAndSortingInStorefront":true,"customWeightInStorefrontSearch":false},"values":[{"value":"Polyclonal","stringValue":"Polyclonal"}],"propertyType":"StandardProperty"},{"attributeFQN":"tenant~productnameshort","isHidden":false,"isMultiValue":false,"attributeDetail":{"valueType":"AdminEntered","inputType":"TextBox","dataType":"String","usageType":"Property","dataTypeSequence":66,"name":"ProductNameShort","description":"","searchableInStorefront":true,"searchDisplayValue":true,"allowFilteringAndSortingInStorefront":true,"customWeightInStorefrontSearch":false},"values":[{"value":"Rabbit anti-PPP1CC IHC Antibody","stringValue":"Rabbit anti-PPP1CC IHC Antibody"}],"propertyType":"StandardProperty"},{"attributeFQN":"tenant~spec-sheet-links","isHidden":false,"isMultiValue":false,"attributeDetail":{"valueType":"AdminEntered","inputType":"TextArea","dataType":"String","usageType":"Property","dataTypeSequence":64,"name":"Spec Sheet Links","description":"","allowFilteringAndSortingInStorefront":true,"customWeightInStorefrontSearch":false},"values":[{"value":"580bcb70d73fa220e188edb718d108fb525ce8ab","stringValue":"580bcb70d73fa220e188edb718d108fb525ce8ab"},{"value":"8098a8ead042fdc4aa85a89fde01cdfeb789a0c5","stringValue":"8098a8ead042fdc4aa85a89fde01cdfeb789a0c5"}],"propertyType":"VariantProperty"},{"attributeFQN":"tenant~sku-status-text","isHidden":false,"isMultiValue":false,"attributeDetail":{"valueType":"AdminEntered","inputType":"TextBox","dataType":"String","usageType":"Property","dataTypeSequence":60,"name":"SKU Status Text","description":"","searchDisplayValue":true,"allowFilteringAndSortingInStorefront":true,"customWeightInStorefrontSearch":false},"values":[{"value":"Active","stringValue":"Active"}],"propertyType":"VariantProperty"},{"attributeFQN":"tenant~child-priority","isHidden":false,"isMultiValue":false,"attributeDetail":{"valueType":"AdminEntered","inputType":"TextBox","dataType":"Number","usageType":"Property","dataTypeSequence":6,"name":"ChildPriority","description":"","allowFilteringAndSortingInStorefront":true,"customWeightInStorefrontSearch":false},"values":[{"value":2},{"value":1}],"propertyType":"VariantProperty"},{"attributeFQN":"tenant~physical-state-text","isHidden":false,"isMultiValue":false,"attributeDetail":{"valueType":"AdminEntered","inputType":"TextBox","dataType":"String","usageType":"Property","dataTypeSequence":44,"name":"Physical State","description":"","searchDisplayValue":true,"allowFilteringAndSortingInStorefront":true,"customWeightInStorefrontSearch":false},"values":[{"value":"Liquid","stringValue":"Liquid"}],"propertyType":"VariantProperty"},{"attributeFQN":"tenant~buffer","isHidden":false,"isMultiValue":false,"attributeDetail":{"valueType":"AdminEntered","inputType":"TextBox","dataType":"String","usageType":"Property","dataTypeSequence":51,"name":"Buffer","description":"","searchDisplayValue":true,"allowFilteringAndSortingInStorefront":true,"customWeightInStorefrontSearch":false},"values":[{"value":"Tris-buffered Saline containing 0.1% BSA and 0.09%","stringValue":"Tris-buffered Saline containing 0.1% BSA and 0.09% Sodium Azide"}],"propertyType":"VariantProperty"},{"attributeFQN":"tenant~amount","isHidden":false,"isMultiValue":false,"attributeDetail":{"valueType":"AdminEntered","inputType":"TextBox","dataType":"String","usageType":"Property","dataTypeSequence":24,"name":"Amount","description":"","searchDisplayValue":true,"allowFilteringAndSortingInStorefront":true,"customWeightInStorefrontSearch":false},"values":[{"value":"10 µl","stringValue":"10 µl"},{"value":"100 µl","stringValue":"100 µl"}],"propertyType":"VariantProperty"},{"attributeFQN":"tenant~stock-concentration","isHidden":false,"isMultiValue":false,"attributeDetail":{"valueType":"AdminEntered","inputType":"TextBox","dataType":"String","usageType":"Property","dataTypeSequence":73,"name":"Stock Concentration","description":"","searchDisplayValue":true,"allowFilteringAndSortingInStorefront":true,"customWeightInStorefrontSearch":false},"values":[{"value":"250 µg/ml","stringValue":"250 µg/ml"}],"propertyType":"VariantProperty"},{"attributeFQN":"tenant~application-dilution-range","isHidden":false,"isMultiValue":false,"attributeDetail":{"valueType":"AdminEntered","inputType":"TextArea","dataType":"String","usageType":"Property","dataTypeSequence":31,"name":"Application Dilution Range","description":"","searchDisplayValue":true,"allowFilteringAndSortingInStorefront":true,"customWeightInStorefrontSearch":false},"values":[{"value":"[{\u0022Application\u0022:\u0022IHC\u0022,\u0022ApplicationDilutionRange\u0022:\u0022","stringValue":"[{\u0022Application\u0022:\u0022IHC\u0022,\u0022ApplicationDilutionRange\u0022:\u00221:100 - 1:500\u0022}]"}],"propertyType":"VariantProperty"},{"attributeFQN":"tenant~prodprocedures-1","isHidden":false,"isMultiValue":false,"attributeDetail":{"valueType":"AdminEntered","inputType":"TextBox","dataType":"String","usageType":"Property","dataTypeSequence":54,"name":"Prod Procedures","description":"","searchDisplayValue":true,"allowFilteringAndSortingInStorefront":true,"customWeightInStorefrontSearch":false},"values":[{"value":"Antibody was affinity purified using an epitope sp","stringValue":"Antibody was affinity purified using an epitope specific to PPP1CC immobilized on solid support.\u003cbr\u003e\u003cbr\u003eThe epitope recognized by IHC-00485-T maps to a region between residue 280 and the C-terminus (residue 323) of human Protein Phosphatase 1, Catalytic Subunit, Gamma Isoform using the numbering given in entry NP_002701.1 (GeneID 5501).\u003cbr\u003e\u003cbr\u003eAntibody concentration was determined by extinction coefficient: absorbance at 280 nm of 1.4 equals 1.0 mg of IgG."}],"propertyType":"VariantProperty"},{"attributeFQN":"tenant~variant-product-name","isHidden":false,"isMultiValue":false,"attributeDetail":{"valueType":"AdminEntered","inputType":"TextBox","dataType":"String","usageType":"Property","dataTypeSequence":53,"name":"Variant Product Name","description":"","searchableInStorefront":true,"searchDisplayValue":true,"allowFilteringAndSortingInStorefront":true,"customWeightInStorefrontSearch":false},"values":[{"value":"Bethyl Laboratories® Rabbit anti-PPP1CC IHC Antibo","stringValue":"Bethyl Laboratories® Rabbit anti-PPP1CC IHC Antibody, Affinity Purified - 10 µl (5+ slides)"}],"propertyType":"VariantProperty"}],"options":[{"attributeFQN":"tenant~web-quantity","isRequired":true,"isMultiValue":false,"values":[{"value":"100 µl (50+ slides)","attributeValueId":402,"stringValue":"100 µl (50+ slides)","isEnabled":true,"isSelected":false},{"value":"10 µl (5+ slides)","attributeValueId":387,"stringValue":"10 µl (5+ slides)","isEnabled":true,"isSelected":false}],"attributeDetail":{"valueType":"Predefined","inputType":"List","dataType":"String","usageType":"Option","dataTypeSequence":67,"name":"Web Quantity","description":"","searchDisplayValue":true,"allowFilteringAndSortingInStorefront":true,"customWeightInStorefrontSearch":false},"isProductImageGroupSelector":false}],"variations":[{"productCode":"IHC-00485","options":[{"valueSequence":402,"attributeFQN":"tenant~web-quantity","value":"100 µl (50+ slides)"},{"valueSequence":0,"attributeFQN":"tenant~child-priority","value":1}],"inventoryInfo":{"manageStock":true,"outOfStockBehavior":"AllowBackOrder","onlineStockAvailable":132,"onlineSoftStockAvailable":132,"onlineLocationCode":"51694"}},{"productCode":"IHC-00485-T","options":[{"valueSequence":387,"attributeFQN":"tenant~web-quantity","value":"10 µl (5+ slides)"},{"valueSequence":0,"attributeFQN":"tenant~child-priority","value":2}],"inventoryInfo":{"manageStock":true,"outOfStockBehavior":"AllowBackOrder","onlineStockAvailable":10,"onlineSoftStockAvailable":10,"onlineLocationCode":"51694"}}],"validPriceLists":[],"locationsInStock":[],"productImageGroups":[],"productCollections":[],"productCollectionMembers":[],"collectionMembersProductContent":[]}
Rabbit anti-PPP1CC IHC Antibody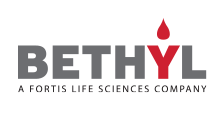 Bethyl Laboratories® Catalog #
Immunogen:
Between 280 and C-term
Purity:
Antigen Affinity Purified
For ordering information, see our International Distributors
Product Details
Specifications
Murinae,
West Indian ocean coelacanth,
Duckbill platypus,
Green anole,
Zebra finch,
White-tufted-ear marmoset,
Tasmanian devil,
Crab-eating macaque,
Panda,
Monkey,
African elephant,
Pig,
X. laevis,
Guinea pig_10141,
Little brown bat,
Northern white-cheeked gibbon,
Dog,
Bovine,
Horse,
Rat,
Mouse,
X. tropicalis
1 year from date of receipt
Antibody was affinity purified using an epitope specific to PPP1CC immobilized on solid support.

The epitope recognized by IHC-00485-T maps to a region between residue 280 and the C-terminus (residue 323) of human Protein Phosphatase 1, Catalytic Subunit, Gamma Isoform using the numbering given in entry NP_002701.1 (GeneID 5501).

Antibody concentration was determined by extinction coefficient: absorbance at 280 nm of 1.4 equals 1.0 mg of IgG.
Fortis Guarantee
Guaranteed Performance, Excellent Service!
Gene & Protein Information
Protein phosphatase 1 (PP1) is a major eukaryotic serine/threonine phosphatase that is involved in a multitude of cellular functions. PP1 is a holoenzyme that consists of the PP1 catalytic subunit (PP1c) that associates with and is regulated by over 50 regulatory subunits. There are several gene and alternative splice products of the catalytic subunit PP1c. PPP1CC encodes the PP1 gamma catalytic subunit. In addition to PP1 gamma, there are two splice variants of PP1 alpha (PPP1CA), and a PP1 beta (PPP1CB) form. The mutually exclusive interaction between the various catalytic and regulatory subunits allows the PP1 enzyme to be involved in a variety of functions which include cell division, glycogen metabolism, muscle contractility, and protein synthesis. serine/threonine-protein phosphatase PP1-gamma catalytic subunit, PP-1G, PPP1G.
PPP1CC
protein phosphatase 1 catalytic subunit gamma
Serine/threonine-protein phosphatase PP1-gamma cat
Alternate Names
PP1C, PP-1G, PPP1G, protein phosphatase 1, catalytic subunit, gamma isoform, protein phosphatase 1, catalytic subunit, gamma isozyme, protein phosphatase 1C catalytic subunit, serine/threonine phosphatase 1 gamma, serine/threonine-protein phosphatase PP1-gamma catalytic subunit
Applications
Epitope exposure is recommended. Epitope exposure with tris-EDTA pH9.0 buffer will enhance staining. Likely to work with frozen sections. In some cases, the antibody may be diluted further than indicated.