Immuno-Oncology 2021
Event Date: June 1, 2021
Bethyl | Fortis presented at the Immuno-Oncology virtual event on the expanding need for validated antibodies.
Watch the Presentation Playback
Identifying reliable antibodies for use in immuno-oncology research is critical to address its recent growth and rapid expansion into clinical trials as mistakes in antibody validation impact patient health and wellbeing. Dr. Brian McWilliams, IP/WB Manager at Fortis Life Sciences, discusses the expanding need for validated antibodies in immuno-oncology.
Learning objectives:
Understand the significance of antibody validation, including its needs and challenges
Gain insight into the antibody industry validation approach and learn steps to validate antibodies in your lab
How a collaborative approach to validation between researchers and manufacturers presents the best opportunity for long-term solutions
Speaker: Dr. Brian McWilliams, Manager of IP/WB
Dr. McWilliams received his undergraduate degree in Biochemistry from Oklahoma State University in 2001. His Ph.D. was completed with Dr. Joseph Petrosino at Baylor College of Medicine, where he studied vaccine design and diagnostics for bacterial pathogens Bacillus anthracis and Francisella tularensis. After a brief post-doc at The University of Texas – Medical Branch in Galveston, TX, he joined Bethyl Laboratories.
He is currently the IP/WB Manager at Fortis Life Sciences, serving to maintain the existing catalog of Bethyl antibodies and validate new polyclonal and monoclonal antibody products from the R&D pipeline.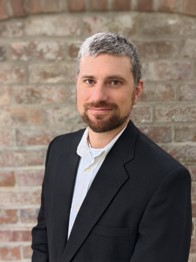 Watch this on-demand webinar: